Neurologists Turn to Telemedicine During Coronavirus Sheltering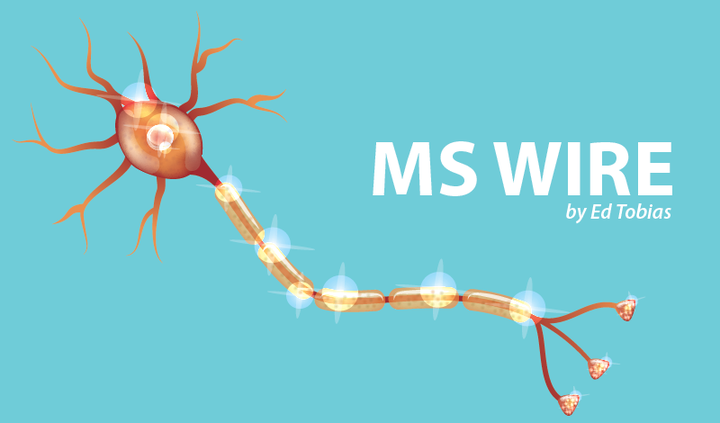 Dr. Aaron Boster assessed the gait of his multiple sclerosis patient, who walked forward and back. Earlier, he had checked the patient's seventh cranial nerve by having him close his eyes tightly and smile. Then, Boster checked the ninth, 10th, and 12th cranial nerves by having him stick out his tongue and wiggle it back and forth.
A motor exam followed, which included flopping the hands palm-up and palm-down, and then tapping the thumb to the other four fingers.
All of the tests were part of a routine neurological exam that MS patients often go through. But Boster was in his clinic at The Boster Center for Multiple Sclerosis in Columbus, Ohio, while his patient was at home, many miles away.
With the novel coronavirus and the COVID-19 disease that it causes making social distancing routine, Boster is one of a number of neurologists now using telemedicine tools to conduct virtual exams with MS patients.
"When we realized we might be placing families at risk by asking them to come into the center, we had to decide: Do we simply delay a visit or do we come up with an alternative option where we still can provide care?" Boster told me during a phone interview.
An average of only one patient per day is seen in his office now, usually someone with what he calls "significant … complex MS." For the others, the doctor conducts a virtual house call using the internet conferencing software Zoom, or less frequently, doxy.me and Apple's FaceTime. "There's a lot that we can learn, despite being in different geographical locations," Boster said.
Not perfect, but better than spreading the virus
Dr. Barry Singer also has moved to virtual visits. Singer, who directs The MS Center for Innovations in Care in St. Louis, Missouri, said his center treats about 4,000 MS patients. During the center's first week of telemedicine, none have come into the office.
"It's odd," Singer told me, "especially for MS docs. We know our patients quite well. … [W]hen you do it visually [rather than remotely], at least you have that human connection. … There's definitely a lot lost, but if I'm seeing 15 MS patients a day, all it takes is one asymptomatic patient and they start passing it on, patient to patient."
Though some neurological tests can't be done virtually, many can. "For a motor exam," Boster said, "I can have you tap your thumb to your fingers, I can check pre-motor drift by having you hold your hands out like Superman, close your eyes, and have you flip your hands upside down. From the coordination standpoint, finger-nose-finger now becomes finger-nose-computer screen."
The only thing that's really missing is a sensory exam, but it's the least sensitive of the exams, Boster said. Most of what he wants to learn can be done by giving a patient commands and following what the patient is doing. "There's a lot that we can learn despite being in different geographic locations," he said.
Technology can be a challenge
Not everyone is computer and internet savvy. "For some people, it's very seamless," Singer said. "Some people come on and they've got audio and video, some people have video but they don't have the audio. … I've had a patient who [was online] when he was a passenger in a car. I had to say, 'Can you pull over, please, so I can see you walk.' So, it can be a little challenging, but most of the reception from people with MS has been very positive."
If you've had an experience using telemedicine for a visit with your MS neurologist, please leave a comment below. You're also invited to visit my personal blog at www.themswire.com.
***
Note: Multiple Sclerosis News Today is strictly a news and information website about the disease. It does not provide medical advice, diagnosis, or treatment. This content is not intended to be a substitute for professional medical advice, diagnosis, or treatment. Always seek the advice of your physician or other qualified health provider with any questions you may have regarding a medical condition. Never disregard professional medical advice or delay in seeking it because of something you have read on this website. The opinions expressed in this column are not those of Multiple Sclerosis News Today or its parent company, BioNews Services, and are intended to spark discussion about issues pertaining to multiple sclerosis.