MS News that Caught My Eye Last Week: COVID-19 Database, ATA188 Trial Postponed, Teen Smoking, Myelin and Fruit Peels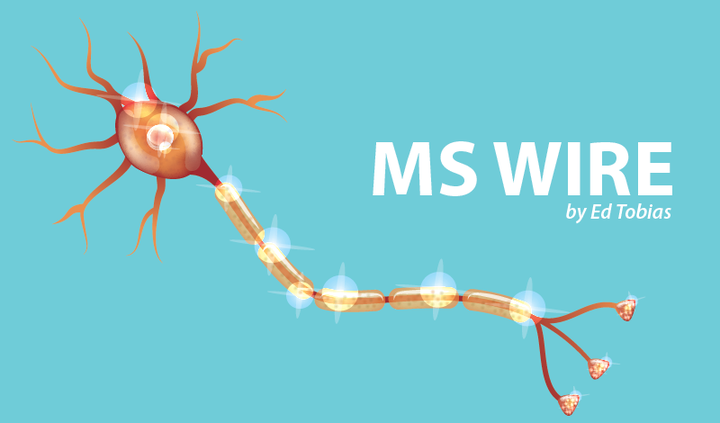 There are databases in the U.K. and other parts of Europe for tracking people with MS who have tested positive for COVID-19. This one is aimed at people in North America. This site will join the others as an important source of information for medical researchers trying to halt disease spread, neurologists, and the patients themselves. If you have MS and you've tested positive for COVID-19, it's important that you participate.
The Consortium of Multiple Sclerosis Centers (CMSC) and the National Multiple Sclerosis Society have created a new database to track COVID-19 infections in people with multiple sclerosis (MS) and related diseases.
The database, called COViMS (COVID-19 Infections in Multiple Sclerosis and Related Diseases), will record information on people in North America with MS and other demyelinating diseases of the central nervous system — namely neuromyelitis optica and MOG antibody disease — and who develop COVID-19. There has hitherto been no such database for this purpose.
Click here to read the full story.
***
One of the impacts of COVID-19 is that many, if not most, clinical drug trials are being delayed. ATA188 is one of the few treatments in the testing pipeline that's aimed at progressive forms of MS. It's really a shame to have to postpone this trial, because we need more treatments for PPMS and SPMS. Of course, there's no choice.
In response to the COVID-19 pandemic, Atara Biotherapeutics has temporarily paused patient enrollment in the second and randomized part of its ongoing Phase 1 clinical trial investigating ATA188 in people with progressive forms of multiple sclerosis (MS).
People treated in the first, open-label part of this trial, however, will continue to be monitored as defined by trial protocol, and may enter an open-label extension period to continue with this immunotherapy candidate "in an appropriate setting."
Click here to read the full story.
***
My mother smoked during my adolescence. Not only that, I smoked cigarettes from age 14 to just before my 21st birthday. I didn't smoke a lot in high school, but it was certainly more than just secondhand exposure. But read down into this story and you'll find that the research shows that young women were affected by secondhand smoke but not young men. Guess I can't blame my MS on the cigarettes.
People exposed to secondhand cigarette smoke during adolescence may be more likely to develop multiple sclerosis (MS) later in life, a study suggests.
The study, "Exposure to passive smoking during adolescence is associated with an increased risk of developing multiple sclerosis," was published in the Multiple Sclerosis Journal.
Click here to read the full story.
***
You may have already seen a headline similar to this elsewhere. It's what I call a "take a deep breath" headline. The authors write "significant potential as an oral antiinflammatory and neural repair agent for MS, especially at the chronic-progressive stage." But this is just a mouse study. Also, the effective dose for one of those little mice was 25 mg a day. The amount of ursolic acid found in the peel of a Granny Smith apple is only 0.5 mg. The possibility of a natural compound that has the potential for remyelination is encouraging, but take a deep breath before you decide that you need to buy a bushel of apples.
Ursolic acid, a compound found in some herbs and in the peels of certain fruits, promoted nerve cell repair and restored the myelin sheath covering and protecting nerve endings in a mouse model of multiple sclerosis (MS), a study reported.
Due to its strong anti-inflammatory and immunomodulatory properties, ursolic acid was seen to have "great potential" as a treatment candidate for MS, especially when the disease reaches its chronic, progressive stage, the researchers said.
Click here to read the full story.
***
Note: Multiple Sclerosis News Today is strictly a news and information website about the disease. It does not provide medical advice, diagnosis, or treatment. This content is not intended to be a substitute for professional medical advice, diagnosis, or treatment. Always seek the advice of your physician or other qualified health provider with any questions you may have regarding a medical condition. Never disregard professional medical advice or delay in seeking it because of something you have read on this website. The opinions expressed in this column are not those of Multiple Sclerosis News Today or its parent company, BioNews Services, and are intended to spark discussion about issues pertaining to multiple sclerosis.