A Snapshot of COVID-19 and Disease-modifying Therapies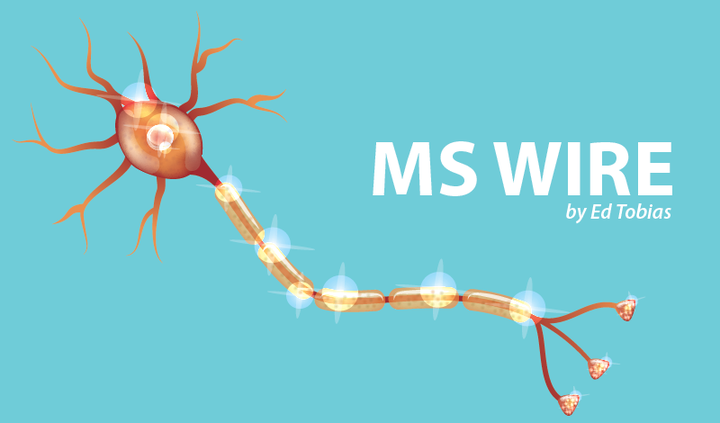 Are people with MS more susceptible than the average person to the coronavirus that causes COVID-19? And if COVID-19 attacks them, what's the likely course of their illness? What about COVID-19 and disease-modifying therapies?
Doctors from around the world are collecting information right now to try to answer these questions. While it's still early to reach any conclusions, I've been monitoring the internet and listening to Zoom meetings from healthcare providers to get a feel for the situation.
Here's some of what I found:
Renee, who has been treated with Tysabri (natalizumab) for nine years, writes on the MS Connection Blog:
"At 3:30 a.m. on Saturday, I woke up with a splitting headache and fever. I took some medicine and went back to bed. Later that day, still not feeling well, I decided I should reach out to the Cleveland Clinic. By this time, I had a slight cough and terrible throat and ear pain. The doctor turned my case over to the COVID-19 team, who decided to have me tested."
Renee tested positive, and after isolating for a week, she happily reported that she was doing well, and "fever free for the first time," with improving symptoms. 
From the BARTS-MS Blog, where "Professor G" has been collecting responses from people in the U.K.:
"I work as [a] Paramedic in London and got the covid19 about 3 weeks ago. Absolutely certain, tested positive. I had fever for 7 days over 38°C [100.4 F]. I feel properly tired, but otherwise ok. Some pseudo MS stuff but ok."
A Tweet to the #MSCOVID19 hashtag from a PwMS in Manchester, England:
"Update – day 26. After 3 courses of antibiotics, inhalers, all the painkillers, breathing in hot steam and being on near total bedrest, I think I'm finally over the worst. Still a little way to go but feeling a LOT better."
From a pair 0f Tweets about the effect of COVID-19 on disease-modifying therapies posted to #MSCOVID19 by a neurologist who is tracking the situation in Italy:
"From global observation in Italy: fingo [Gilenya] and DMF [Tecfidera) resumed, Ocre [Ocrevus] pts have delayed but successful immune response, with severe pneumonia resolved in more time but without need of supplementary immunosuppressant treatment."
"My personal cases: young M on Tys [Tysabri] has been discharged in one week and will retreat with EID [extended interval dosing] as usually in a six-week window; a F on DMF [Tecfidera] treated with Tocilizumab during hospitalization, discontinuing at the moment DMF until full recovery."
A neurologist from France reported on a weekly video conference held by the group International Women in MS that of 93 MS patients being treated for COVID-19 in the country, no association could be drawn between the use of a disease-modifying therapy and the virus. The same lack of association appeared to be the case in a group of 143 patients in Italy with confirmed or suspected COVID-19.
Better data is needed
All of the neurologists on the Zoom conference cautioned that it's too early to draw conclusions from this data. In many countries, a person with COVID-19 symptoms isn't tested unless admitted to a hospital. Many are not admitted, so several people are never tested. Hard data has been limited, which is why several MS groups are now gathering and sharing information about how COVID-19 is affecting people with MS.
This information is being collected under the umbrella of the MS Data Alliance and the MS International Federation. People with MS, with or without confirmed COVID-19, and medical professionals are encouraged to report their experiences. More than half a dozen organizations worldwide are involved, and more are joining the group. (The information gathered may vary depending on the organization gathering it.)
You can also share anecdotal experiences on Twitter using the hashtag #MSCOVID19 and on the BARTS-MS Blog. I've shared my information. Will you?
You're invited to follow my personal blog at www.themswire.com.
***
Note: Multiple Sclerosis News Today is strictly a news and information website about the disease. It does not provide medical advice, diagnosis, or treatment. This content is not intended to be a substitute for professional medical advice, diagnosis, or treatment. Always seek the advice of your physician or other qualified health provider with any questions you may have regarding a medical condition. Never disregard professional medical advice or delay in seeking it because of something you have read on this website. The opinions expressed in this column are not those of Multiple Sclerosis News Today or its parent company, BioNews Services, and are intended to spark discussion about issues pertaining to multiple sclerosis.