News that Caught My Eye Last Week: Ocrevus Infusion Time, Monocytes as a Therapy Target, MS and Work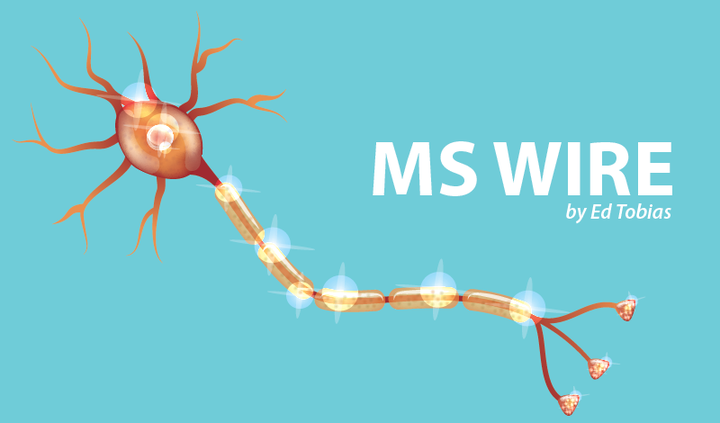 One of the drawbacks to infusion therapies is the time a patient spends in a recliner receiving the medication. For Ocrevus (ocrelizumab), nearly half a day is required for the infusion itself. Add on pre-infusion care and post-infusion observation, and you're talking about up to six hours. Genentech is hoping to get the OK to reduce the time of the actual infusion by nearly 50%. I suspect that many people being treated with Ocrevus would approve.
The U.S. Food and Drug Administration and the European Medicines Agency have accepted applications from Genentech to shorten the infusion time for Ocrevus, an approved treatment for multiple sclerosis.
If approved, the time to administer Ocrevus will be shortened to a two-hour session, instead of the currently approved 3.5 hours, twice per year.
Click here to read the full story.
***
The concept investigated here could bring about an entirely new world of treatments for MS — one that reduces the risk of infections for those using some of the current disease-modifying therapies. OK, it's just a mouse study, but attacking immune cells that aren't in the T-cell and B-cell categories is certainly an idea worth studying.
A subset of monocytes (a type of immune cell) that can infiltrate the central nervous system and drive nerve cell damage in multiple sclerosis (MS) may be a better target for preventing disease progression than the cells of the immune system that are currently targeted with MS therapies, a study in mice suggests.
Current MS treatments designed to dampen immune reactions against myelin — the protective coating of nerve cells that is lost in MS — are known to put patients at higher risk of infections. But researchers found that depleting this newly identified monocyte subset can reduce clinical signs of MS without affecting immune cells that fight off infections.
Click here to read the full story.
***
A potential treatment that likely to see the light of day sooner than the monocyte-oriented treatment that was just noted is this one, which is another that's aimed at T-cells. IMP761 is designed to stop those T-cells from proliferating and attacking healthy cells.
With the development of a cell line that produces significant amounts of Immutep's treatment candidate IMP761, the company is preparing to advance its antibody into clinical testing for autoimmune conditions, including multiple sclerosis (MS).
Immutep also reports that it is adapting its manufacturing operations to comply with good manufacturing practices to ensure that each batch of the medicine will meet high-quality standards. This is a necessary step for regulatory agencies to allow a medicine to enter testing in people.
Click here to read the full story.
***
For some of us, MS significantly affects our work. For others, it's much less of a burden. I'll be very interested to learn about others' experiences and compare them to my own. I also plan to participate in this survey.
Researchers at Vrije University Amsterdam in the Netherlands are inviting employed people with multiple sclerosis to take part in an online survey, in the form of three questionnaires spaced over two months, on their working life.
This study will investigating potential connections between the perceived severity of MS symptoms, and the workplace environment and work outcomes, MS Focus (the Multiple Sclerosis Foundation) announced in a webpage release.
Click here to real the full story.
***
Note: Multiple Sclerosis News Today is strictly a news and information website about the disease. It does not provide medical advice, diagnosis, or treatment. This content is not intended to be a substitute for professional medical advice, diagnosis, or treatment. Always seek the advice of your physician or other qualified health provider with any questions you may have regarding a medical condition. Never disregard professional medical advice or delay in seeking it because of something you have read on this website. The opinions expressed in this column are not those of Multiple Sclerosis News Today or its parent company, BioNews Services, and are intended to spark discussion about issues pertaining to multiple sclerosis.