Giving My Laptop the Weekend Off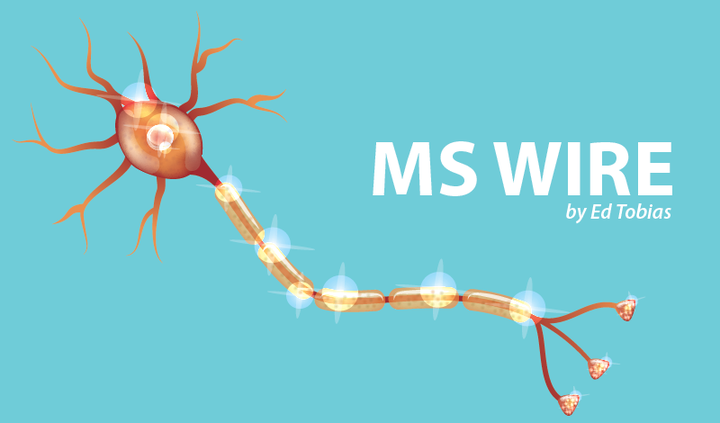 My favorite line in the "Downton Abbey" TV series, uttered by the dowager played by Maggie Smith, is "What's a weekend?" When you're retired, if you're working as a freelancer, or if like me you're doing both, it's easy to forget what day of the week it is. There are no weekends, so it's easy to work seven days a week. The stay-at-home mandates of COVID-19 have now extended this problem to workers who used to know what a weekend is.
A few days ago, I thought it would be nice to give my laptop the weekend off. It didn't matter that it was Monday, I think. No writing of my column, "The MS Wire" or recording of my audio Flash Briefings. No research for the MS book that I'm writing. No monitoring of MS Facebook groups or listening to MS webinars. For good measure, I even convinced my wife, Laura, that there would be no watching CNN for a while.
We did lots of weekend things
While my laptop was powered down, we did some important things. Laura and I finished a not-so-easy, 1,000-piece puzzle she bought. I played several games of Words with Friends on my iPhone. She worked on a watercolor. We streamed several videos. I started a new e-book.
I took advantage of the reopening of the swimming pool in our community. With proper disinfecting and distancing, I swam some laps and did some pool walking. Boy, did that feel good. Just a little bit of relaxing and exercising helped me feel stronger and more wide awake than I've felt in weeks. It was good MS medication.
I can exercise inside, right?
It's easy to slip out of an exercise routine when you're trying to stay inside as much as possible. I tried pushups, but that didn't last very long. Trying to get up when I finished was tougher than doing the pushups.
I thought about ordering a couple of those rubber exercise bands, but I remembered the day I was using one and it snapped right in my face.
I even considered buying one of those contraptions with peddles that you can ride while sitting in a chair. Laura told me I'd never use it. She's probably right.
Now, I'm back at the keyboard again. Back to searching for MS news to share with everyone. I've been toying with the idea of joining the MS Gym, an online exercise therapy program many people with MS swear by. But nah. I think what I need is to admit that everyone needs a weekend, even my laptop, my MS, and me.
You're invited to visit my personal blog at www.themswire.com.
***
Note: Multiple Sclerosis News Today is strictly a news and information website about the disease. It does not provide medical advice, diagnosis, or treatment. This content is not intended to be a substitute for professional medical advice, diagnosis, or treatment. Always seek the advice of your physician or other qualified health provider with any questions you may have regarding a medical condition. Never disregard professional medical advice or delay in seeking it because of something you have read on this website. The opinions expressed in this column are not those of Multiple Sclerosis News Today or its parent company, BioNews Services, and are intended to spark discussion about issues pertaining to multiple sclerosis.