I'm Tired Again, and I'm Sure You've Been There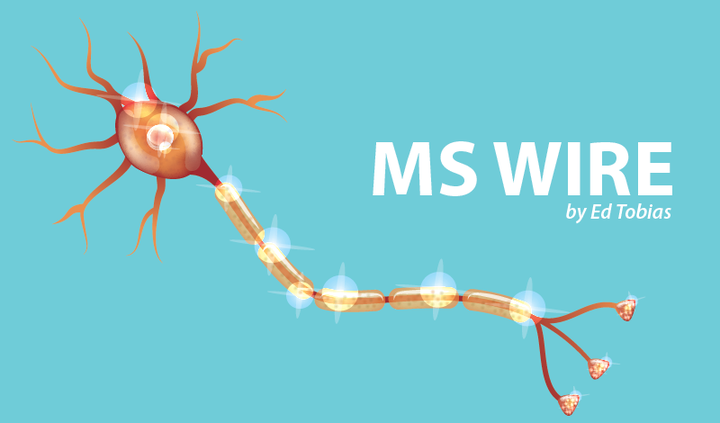 Are you tired? Really tired? Me, too. Most of us with multiple sclerosis are.
How many is most? A small new study of 44 people with one of the progressive forms of MS found that the answer is a little over 86%. (I'm surprised the number isn't higher.) They used words like "tired," "exhausted," "wiped out," and having "little or no energy" to describe their fatigue.
Half of patients reported feeling tired all the time. More than 90% reported being fatigued at least once a day. For slightly more than 38% of the small group surveyed, fatigue was the most troubling MS symptom.
The second and third most frequently mentioned symptoms were trouble walking and muscle weakness. I'd list the same two symptoms after fatigue, in the same order. I have no doubt they are the reason for some of the fatigue I feel every day, some days more and some days less.
Fatigue can lead to isolation
Fatigue definitely has put a crimp in social activities for the people in this study. Some described themselves as "homebodies," too tired to socialize much. They also reported depression and anxiety, which they attributed to their fatigue.
The mean age of those surveyed is 52.5, they've been diagnosed with MS for about 15 years, and nearly 80% are unemployed and/or receiving disability. I suspect that younger and less disabled people with MS would report a much lower degree of fatigue impact.
For the most part, I think I do pretty well for a 71-year-old who's lived with MS for about 40 years. I'm much less disabled than those in this survey, but even so, there are plenty of times when I'm too tired to go out and socialize or invite friends over. I'm ready to hit the sack by 9 or 10 o'clock most nights, and some days, I've been too tired to write this column. But I think exercise in the gym and swimming have helped me stay less tired than I might be otherwise. Cutting back on this exercise due to COVID-19 restrictions has proven to me that I'm right about needing to stay in shape.
What can you do about MS fatigue?
Professor Gavin Giovannoni, who writes at the Barts-MS Blog, suggests that we need to understand the physiology of MS to create a plan to deal with our fatigue. Giovannoni noted that, "MS fatigue relates to (1) active inflammation and (2) the consequences of the damage that inflammation causes. If we acknowledge this then we are half-way towards treating and preventing MS-related fatigue, i.e. treating MS early (before too much damage occurs) and effectively (NEDA [no evidence of disease activity] and beyond)."
He said this is why people treated with highly effective disease-modifying therapies (DMTs), such as Ocrevus (ocrelizumab) and Lemtrada (alemtuzumab), regularly report improvements in their fatigue and brain fog. That's been the case with me.
But beating fatigue is much more complicated than just being treated with a DMT, Giovannoni said. It "needs a systematic approach to be treated and managed correctly."
He said to "be careful, or at least wary when your neurologist simply wants to reach for the prescription pad to get you out of the consultation room as quickly as possible. Like other MS-related problems, an holistic and systematic approach is needed to manage and treat MS-related fatigue correctly."
Diet, exercise, and importantly, the amount of sleep you get all play a role in handling fatigue. To some extent, all of these are in your control.
What's been your experience with fatigue? If you're not too tired right now, drop a comment below and let us know.
You're invited to visit my personal blog a www.themswire.com.
***
 Note: Multiple Sclerosis News Today is strictly a news and information website about the disease. It does not provide medical advice, diagnosis, or treatment. This content is not intended to be a substitute for professional medical advice, diagnosis, or treatment. Always seek the advice of your physician or other qualified health provider with any questions you may have regarding a medical condition. Never disregard professional medical advice or delay in seeking it because of something you have read on this website. The opinions expressed in this column are not those of Multiple Sclerosis News Today or its parent company, BioNews Services, and are intended to spark discussion about issues pertaining to multiple sclerosis.