MS News That Caught My Eye Last Week: Mayzent, Hookworm Therapy, Walking and Falling, ADS-5102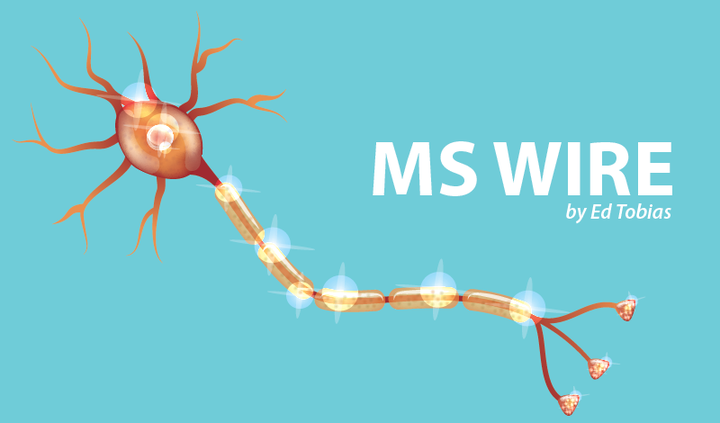 Currently, the only disease-modifying therapy approved for use in the National Health Service is Betaferon (interferon beta-1b). That's a 20-year-old treatment considered to be one of the least effective of the DMTs. NICE concedes that clinical trials show Mayzent reduces the number of relapses and slows disability progression compared with a placebo. But because there is no evidence directly comparing it with Betaferon, NICE is uncertain how effective it is when compared with that treatment. NICE says it can't judge Mayzent's cost-effectiveness and wants more information. Come on, NICE, that's not nice! Consider the people who would be helped by this much more effective medication and just do it.
The National Institute for Health and Care Excellence (NICE) is recommending against Mayzent (siponimod) as a treatment for active secondary progressive multiple sclerosis (SPMS) in the U.K., because its cost-effectiveness relative to an existing treatment for these patients is not known.
NICE's draft guidance for Mayzent is open for public comment up until July 16.
Click here to read the full story.
***
These researchers aren't suggesting that being treated with hookworms is a substitute for traditional disease-modifying therapies, but a co-author thinks that it might be effective for people with mild MS or who prefer natural treatments. The idea is that this kind of infectious agent would boost the number of regulatory T-cells, which are responsible for preventing the immune system from becoming hyperactive, as it does with MS.

A person infected through the skin by the hookworm Necator americanus shows a spike in regulatory T-cells, specialized immune T-cells that work to limit inflammation, and a controlled infection by these generally safe worms may benefit some relapsing multiple sclerosis (MS) patients, research suggests.
"The findings of our study are encouraging. Whilst the results are modest in comparison to the current very potent and highly effective treatments available, some patients with milder disease or more inclined for natural treatments may consider this as an option," Cris Constantinescu, a neurology professor at the School of Health Sciences, University of Nottingham and a study co-author, said in a press release.
Click here to read the full story.
***
This is another study that leaves me puzzled. Why was it needed? The study reports that people with MS have poor balance, and we compensate by taking shorter and smaller steps. Gee, ya think? The study concludes that "understanding step length and foot landing angle … could be two targets for gait rehabilitation." Call me a know-it-all MS patient, but I think I could have told you that without a research study.
People with multiple sclerosis (MS) exert increased caution with their walking pattern and take smaller steps overall, a study shows.
These findings could contribute to the development of better walking rehabilitation programs and decrease the risk of falls.
Click here to read the full story.
***
ADS-5102 would have been the second pill designed to increase walking speed. (Ampyra currently is the only one). But Adamas says even though testing showed that speeds increased by 20%, they didn't improve as much as researchers had anticipated. So, the pharma company is cutting bait. Too bad.
Adamas Pharmaceuticals has decided to stop further clinical development of ADS-5102 (amantadine), intended to help people with multiple sclerosis (MS) who have difficulties with walking.
The decision came after the company reviewed findings from a comprehensive analysis of its Phase 3 INROADS trial (NCT03436199), which assessed the safety and efficacy of ADS-5102 in 594 MS patients with walking impairments.
Click here to read the full story.