My Cocker Spaniel, Joey, Is My MS Pal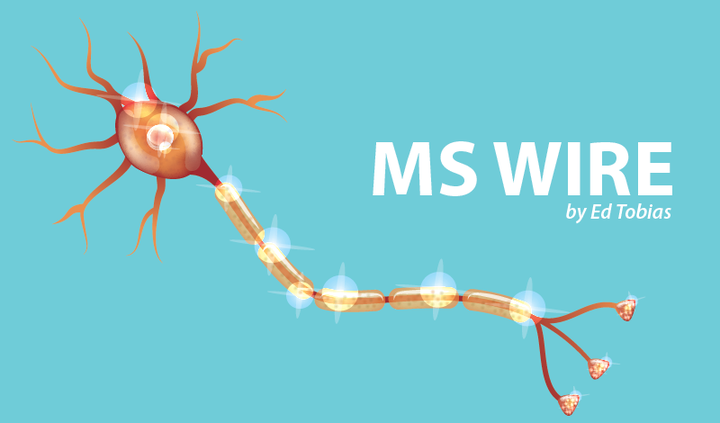 Do you ever wake up in the middle of the night thinking strange thoughts about your MS and your dog? I did the other night.
I've written about Joey, my cocker spaniel, a couple of times. For example, there was a column about the adventure of taking him for a walk using my scooter. Joey is my pal, my companion, and my stress reliever, and last night, I was thinking about how much we have in common.
We're both old, and we share August birthdays. Joey will be 14 next month (84 in people years), while I'll be 72.
We both love to eat, but we're picky about the menu. Ice cream is our favorite.
We both love napping.
Joey has a leash, and some think that I should have one, but our barks are worse than our bites.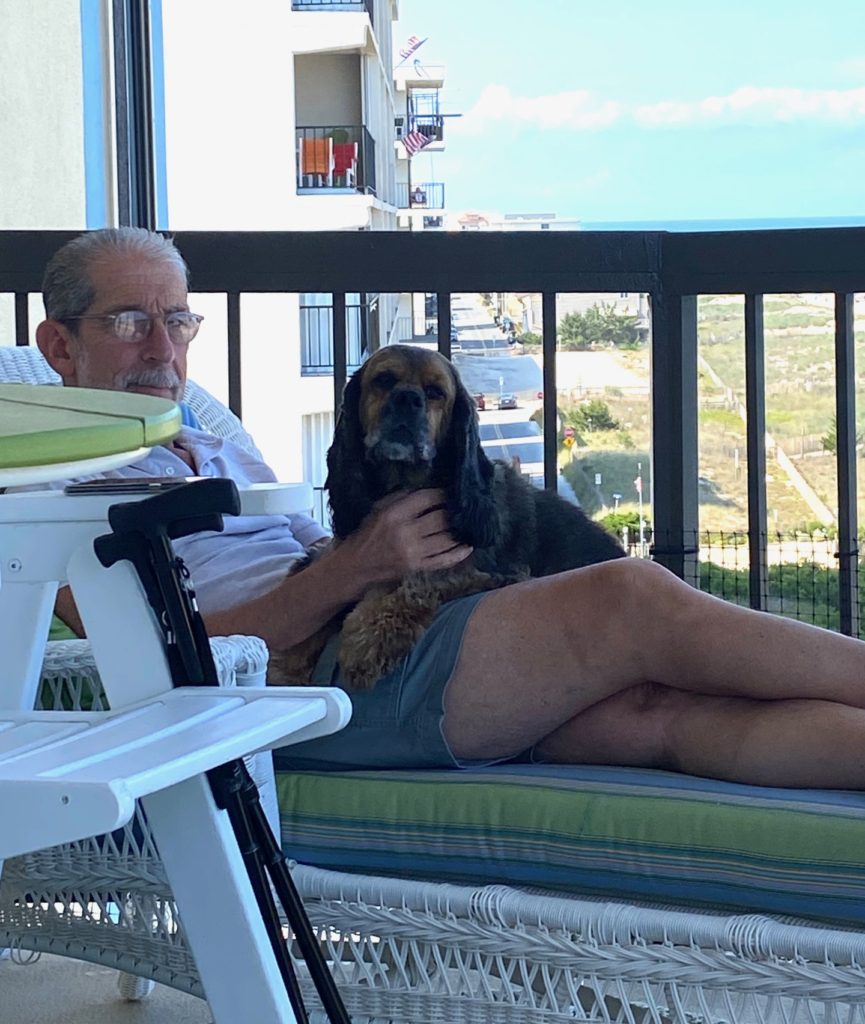 As he's gotten older, Joey has been having a hard time jumping onto the bed. I've been having a hard time getting out of it.
We both have a bunch of medications. I take about half a dozen different meds for my MS. Joey takes about the same for his heart and skin problems. Joey's medications include a diuretic, and that gives us something else in common:
We both pee a lot!
Some people with MS have a service dog trained to handle tasks such as opening and closing doors, getting the phone, calling for help, pulling off clothes, and pressing buttons. Joey is not a service dog because he doesn't have specialized training. But he does qualify as an assistance dog because of the stress relief that he provides. It really doesn't matter to me what training he's had or what title he carries — he carries me every day. I like to think that I carry him a little, too.
Fellow MS News Today columnist Jennifer Powell feels the same way about her golden retriever, Abby. "My most treasured moments are spent lying on the lawn with Abby, her paw resting on my hand, the late afternoon sun flickering on her golden fur," Powell writes. "I lie back and let my mind soften; my worries seemingly vanish, and for that moment in time, I am calm. … She embodies joy and happiness and one cannot help but feel the same when around her."
That's what dogs are all about. Sometimes cats, too, but that's a story for another day.
I'll bet many of you have a dog or a cat and feel the same way. I'd like to hear about you and your pal in the comments below.
You're invited to visit my personal blog at www.themswire.com.
***
Note: Multiple Sclerosis News Today is strictly a news and information website about the disease. It does not provide medical advice, diagnosis, or treatment. This content is not intended to be a substitute for professional medical advice, diagnosis, or treatment. Always seek the advice of your physician or other qualified health provider with any questions you may have regarding a medical condition. Never disregard professional medical advice or delay in seeking it because of something you have read on this website. The opinions expressed in this column are not those of Multiple Sclerosis News Today or its parent company, BioNews Services, and are intended to spark discussion about issues pertaining to multiple sclerosis.