MS Patient's Pick of the Week's News: UV light, Parasite Protein, Copper, Stem Cells, Palliative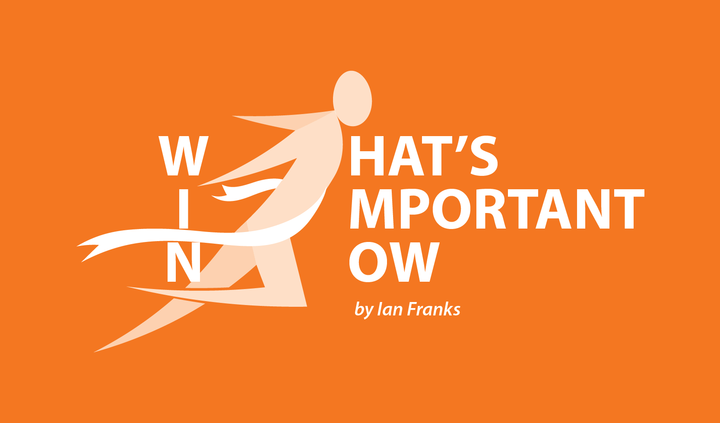 Here is my Pick of the Week's news, as published in Multiple Sclerosis News Today.
Now this might be exciting, if turns out that ultraviolet light can truly be the basis of new treatments that can benefit people with MS.
Researchers have found a way to harness inflammation with the help of ultraviolet (UV) light, making it possible to design an anti-inflammatory treatment that is more specific and causes fewer side effects.
If this approach can be developed for clinical treatment, it likely will have a large impact on the lives of people with multiple sclerosis and other inflammatory conditions.
The study, "Chemical optogenetic modulation of inflammation and immunity," was published in the journal Chemical Science.
HDACs (histone deacetylases) are molecules driving inflammation and controlling a range of other processes. Drugs that block HDACs are being investigated in conditions that include neurodegeneration and cancer, but their role in inflammation is only beginning to be explored.
It is not new that a protein secreted by a parasite has been seen to help in the mouse model of MS. But will it ever translate into anything for the benefit of people?
A molecule secreted by a parasite was seen to prevent autoimmune reactions in a mouse model of multiple sclerosis. As this molecule, a protein factor or peptide, also worked to prevent diabetes, researchers suggest it might be developed into a potential treatment for autoimmune diseases.
The study, "A parasite-derived 68-mer peptide ameliorates autoimmune disease in murine models of Type 1 diabetes and multiple sclerosis," was published in the journal Scientific Reports.
A link between parasitic infections and autoimmunity is not new. Researchers have reported that in areas where parasitic infections are common, autoimmune diseases are rare. Scientists even suggest that the co-evolution of parasites and humans made the human immune system dependent on parasites.
Similar connections are known to exist with bacteria, which are increasingly found to be crucial for human health.
"This study provides proof-of-concept in two pre-clinical rodent models that a single parasite-derived peptide offers a novel treatment for individuals predisposed to, or suffering from, autoimmune disease," the researchers wrote.
I have simply no idea whatsoever what the connection is between copper and demyelination. So I am looking forward to seeing the outcome of this NIH-funded research.
The National Institutes of Health (NIH) awarded a $45,000 grant to a team of investigators, led by Tia Walker, PhD, at Indiana University Northwest, to support a research project into the role of copper in multiple sclerosis (MS).
The award is a first for IU Northwest, and will allow the team to hire undergraduate researchers and train them over the next three years in the advanced biomedical techniques required for the development and evaluation of new drugs. The grant will also be shared with Leah Shriver, PhD, from the University of Akron ($469,000).
In particular, Walker's team wants to study how deficient levels of copper cause damage to this protective coating. One way to study myelin degeneration is to feed a toxin called cuprizone to mice, which promotes the development of MS. Cuprizone binds to copper, and researchers think that very action is toxic, causing copper levels to fall which, possibly, leads to myelin loss.
"If we understand how cuprizone induces the MS model, it means we can possibly understand what is actually happening in humans as to the degenerative process in MS," Walker said.
Another stem cell development that could develop into new treatments for diseases such as multiple sclerosis.
Researchers have found neural stem cells (immature cells that can become neurons) in the meninges of the brain, a three-layer structure that protects the nervous system, according to results of a new study.
The discovery of this pool of stem cells in the adult brain opens new possibilities for the treatment of diseases that are characterized by brain damage and neuronal loss, including multiple sclerosis.
The study, "Neurogenic Radial Glia-Like Cells In Meninges Migrate And Differentiate Into Functionally Integrated Neurons In The Neonatal Cortex," published in the journal Cell Stem Cell, was conducted by a team of international researchers from several countries.
The adult nervous system (brain and spinal cord) is surrounded and protected by three membranes called the meninges (dura mater, arachnoid mater, and pia mater). Neural stem cells are produced during embryonic development.
The team believes the discovery of neural stem cells in the meninges can be applied to the clinical environment, provided some questions are answered. The questions include how these neural stem cells in the meninges become different types of neurons, and whether researchers can distinguish them to replace the dying neurons in MS.
That palliative care helps to give comfort and ease symptoms of the seriously should come as no surprise. It is, after all, the form of care offered in hospices.
Palliative care helps to ease the symptoms of serious illnesses, providing people with cancer and those with other life-altering diseases, like multiple sclerosis (MS) or cystic fibrosis, a better quality of life, according to a study published in the Journal of the American Medical Association (JAMA).
In the study, "Association Between Palliative Care And Patient And Caregiver Outcomes – A Systematic Review And Meta-Analysis," researchers at the University of Pittsburgh School of Medicine evaluated the impact of palliative care on life quality, disease symptoms, and patient survival, as well as on outcomes related to caregivers.
Researchers reviewed 43 trials of palliative care interventions that had followed 12,731 adults (mean age 67) with life-altering illnesses, and 2,479 of their family members serving as caregivers. The team investigated the link between palliative care and three parameters: patients' quality of life, symptom burden, and survival.
The investigators found that palliative care was associated with improvements in quality of life and symptom burden, but did not improve survival, contrary to what has been suggested by previous studies.
"Taken all together, this is a very compelling message," the study's leading author, Dio Kavalieratos, PhD, said in a news release. "People's quality of life and symptoms improved; their satisfaction with their health care improved — all during what is likely one of the most difficult periods of their lives."
Note: Multiple Sclerosis News Today is strictly a news and information website about the disease. It does not provide medical advice, diagnosis, or treatment. This content is not intended to be a substitute for professional medical advice, diagnosis, or treatment. Always seek the advice of your physician or other qualified health provider with any questions you may have regarding a medical condition. Never disregard professional medical advice or delay in seeking it because of something you have read on this website. The opinions expressed in this column are not those of Multiple Sclerosis News Today, or its parent company, BioNews Services, and are intended to spark discussion about issues pertaining to multiple sclerosis.