MS Patient's Pick of the Week's News: Diet and Exercise, Tolerability, CHANGE-MS and More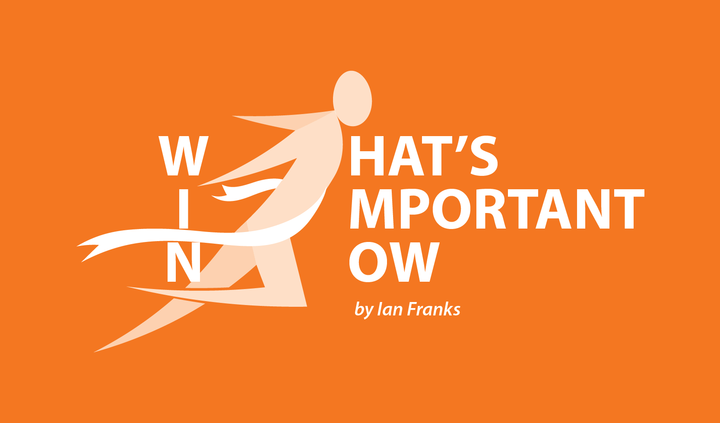 Here's my Pick of the Week's News, as published by Multiple Sclerosis News Today.
For years, people with MS have been advised to exercise more and eat healthy foods. That is advice given to me, personally, and to others with whom I have spoken. Now, a new study confirms that lack of physical activity and a poor diet may be the most common risk factors for poor health and survival in patients with multiple sclerosis.
The research, "Individual And Co-Occurring SNAP Risk Factors," was published in the International Journal of MS Care.
The development of other medical conditions in MS patients may both delay an MS diagnosis and increase the progression of the disease. SNAP risk factors — smoking, poor nutrition, excess alcohol consumption, and insufficient physical activity — contribute to the development of several health conditions in the general population, but even more so among MS patients.
Previous studies have tried to determine the effect of each SNAP risk factor in MS, but researchers have been unable to determine how multiple SNAP factors combine to increase risk.
The study involved 69 MS patients who reported on their smoking habits, nutrition, alcohol use, and level of physical activity. Researchers also collected data on the sociodemographic and clinical characteristics of each patient.
Researchers found that 85.5% of the patients did not meet dietary guidelines for fruit/vegetable and whole grain consumption and wrote: "The nutritional habits of people with MS have not been well studied; however, this study suggests that individuals with MS have nutritional habits comparable to or worse than those of the general population."
Results suggest "that people with MS are far from meeting physical activity and diet guidelines for health benefits and that women are particularly susceptible," the study concluded.
I fully agree that, generally, exercise and diet are good for you. But, given our existing state of health, increasing exercise may not be physically possible – however desirable.
While cyclophosphamide (CPM) may delay the progression of disability in the first years of secondary progressive multiple sclerosis (SPMS), patients must take it for two years — and, it appears, many are unlikely to tolerate it for that long.
Regular readers of my column will already know my feelings about multiple sclerosis medications because, no matter how good they may be as therapies, they all seem to have negative side effects, and some quite serious ones.
The lack of tolerance for this drug was revealed in a new study, "Double-Blind Controlled Randomized Trial of Cyclophosphamide versus Methylprednisolone in Secondary Progressive Multiple Sclerosis," published in the journal PLOS One.
CPM can cross the blood-brain barrier, but several randomized controlled trials administrating CMP intravenously (IV) in progressive MS patients have yielded conflicting results. Researchers believe the fact that the trials were performed without a maintenance therapy may explain why some treatment efforts failed.
Previous open-label studies suggested that monthly CPM use with induction therapy could delay the progression of the disease. Induction therapy consists of the early use of immunosuppressant drugs followed by long-term maintenance, generally with immunomodulatory agents.
No randomized trial had been performed to test the notion that a combination of CPM and induction would help patients, however.
The PROMESS trial (NCT00241254) to determine whether CPM can delay the progression of disability in SPMS patients. The trial also looked at the safety of IV pulses of CPM administered over two years, when compared with IV pulses of methylprednisolone (MP), a common therapy for MS relapses.
Researchers recruited SPMS patients who had an Expanded Disability Status Scale (EDSS) score of 4·0 to 6·5. They were treated either with CPM or MP.
The study included 138 patients. Seventy-two received CPM and 66 MP. Patients received either IV CPM (750 mg /m2 of body surface area) or IV MP (1 g) every four weeks in the first year and every eight weeks in the second year.
The team observed no statistically significant difference between CPM and MP in preventing EDSS progression in the 138 patients.
Patients in the CPM group were 2.2 times more likely to stop treatment because they couldn't tolerate it than those in the MP group, however. But those who continued CPM treatment were 2.7 times less likely to experience disability progression.
It is clear to me that the results suggest that while CPM may decrease the risk of SPMS progression, some patients' inability to tolerate it may limit its impact. I have progressive MS and, given the outcome of this study, it is one medication that I will certainly NOT be taking.
It was good to see GeNeuro announce that it has finished enrolling multiple sclerosis patients  in the CHANGE-MS Phase 2b  study — several months ahead of schedule. 
Apparently, the company now expects to report topline results in mid- to late autumn rather than at year's end.
"Completing enrollment in CHANGE-MS several months sooner than previously anticipated is a significant achievement for our GNbAC1 development program and, most importantly, accelerates the timeline to potentially provide MS patients with a new and effective therapeutic option," GeNeuro's CEO, Jesús Martin-Garcia, said in a news release.
The CHANGE-MS (NCT02782858) study is evaluating the effect of GNbAC1 on 260 patients with relapsing-remitting multiple sclerosis (RRMS). Patients were enrolled at multiple clinical sites across Europe.
Its goal is to evaluate whether GNbAC1 can reduce relapsing MS patients' active brain lesions — assessed through magnetic resonance imaging (MRI) — at six months and one year after treatment, compared to placebo.
GNbAC1 is a selective antibody that targets the protein MSRV-Env, which promotes inflammatory processes and the development of diseases such as MS. MSRV-Env is known to be present in brain lesions and in the blood of MS patients. By targeting the protein, GNbAC1 decreases inflammation and potentially promotes the remyelination of neurons.
GeNeuro and Servier also recently announced that patients will be able to continue their therapy with GNbAC1 for two more years in an extension study called ANGEL-MS, allowing researchers to collect more data on the treatment's safety and efficacy profiles.
"2016 has been a transformative year for GeNeuro, with … the full recruitment of CHANGE-MS and the further strengthening of our team in order to execute additional clinical trials in 2017," Martin-Garcia said. "We look forward to initiating these new studies and to the availability of the interim six-month results from CHANGE-MS at the beginning of the fourth quarter of 2017."
It's no secret among those of us affected by MS, whether as medical personnel or as patients, that people who have the disease develop other health conditions. I have come across many in just that position.
Healthcare providers frequently assess multiple sclerosis patients for the development of other health conditions, such as depression, anxiety, pain and sleep disturbance, according to results of a survey-study. The study also includes information about how health professionals treat and counsel MS patients diagnosed with these conditions.
The study, "Assessment And Treatment Of Psychiatric Distress, Sexual Dysfunction, Sleep Disturbances, And Pain In Multiple Sclerosis – A Survey Of Members Of The Consortium Of Multiple Sclerosis Centers," was published in the International Journal of MS Care.
Researchers asked members of the Consortium of Multiple Sclerosis Centers (CMSC), an organization of healthcare professionals (including doctors, nurses and rehabilitation therapists) in the U.S. and Canada, to complete an anonymous online survey. Questions included whether they routinely assessed MS patients for the five health conditions — depression, anxiety, sexual dysfunction, sleep disturbances and pain — and if they used general or specific questions in their practice.
Participants also were questioned as to which treatment(s) they recommended for each of the different health conditions under analysis (for instance, whether they prescribed medication, of referred the patient to a specialist or mental health provider for psychotherapy).
Analysis of the survey indicated that more than 8o percent of the participants included a routine assessment for depression, anxiety, sleep, and pain in their practice. In contrast, only about half actually assessed patients regarding sexual dysfunction, with many waiting for their patients to initiate the conversation.
Also, most respondents estimated that 41 percent to 60 percent of their MS patients had depression or anxiety, while sexual dysfunction estimates were lower (which may be related to the fact that not all doctors assess this condition).
Results also indicated that most participants usually use a general question in their assessment of other health issues in MS patients, rather than a specific question list. Also, most of them frequently recommend drug treatments for these mental and physical health co-morbidities.
Many participants said they frequently refer their patients for psychotherapy, particularly in cases of depression and anxiety. However, only slightly more than a quarter of the respondents reported referring patients with pain or sleep issues to a health psychologist, a fact that may be associated with a low availability for such treatment.
More news about "promising results" of tests involved in the development of yet another possible treatment of MS and other autoimmune diseases.
Sad to say, though, that as promising as they may be, there is no reason to get excited as the results only relate to studies on animal models of the illness.
Compugen's CGEN-15001 was shown to restore immune tolerance and balance in a durable and sustained manner in treated animals, a major unmet research goal for these diseases.
Researchers, working with a team from Feinberg School of Medicine at Northwestern University led by Professor Stephen Miller, showed that treatment with CGEN-15001 in animal models of relapsing multiple sclerosis (RMS) allowed for the transfer of immune tolerance from diseased mice to non-treated mice (through the exchange of immune T-cells). This result was shown to be specific, protecting the recipient mice from developing MS even upon disease stimulation.
Similar tests conducted using a different an immune checkpoint-based drug designed to treat autoimmunity, Orencia (CTLA4-Ig), failed to induce immune tolerance or protect the mice from developing the disease, the researchers reported.
Although both drugs, CGEN-15001 and Orencia, improved the clinical MS symptoms in the diseased donor mice, they had very different long-lasting effects on the recipient mice.
"This observation is of significance since CGEN-15001 appears to not only act as an immune tolerance inducing agent, but also to act in an antigen-specific manner, thus having the potential to benefit patients with a long-lived drug free remission while avoiding the global immune suppression induced by other treatments," said Miller. 7
"This data therefore supports a safety profile for CGEN-15001 with potentially low risk for infections and neo-malignancies which are unfortunately recognized side effects of many of the currently available drugs for autoimmunity."
[You are invited to check out my personal MS, Health & Disability website at 50shadesofsun.com].
Note: Multiple Sclerosis News Today is strictly a news and information website about the disease. It does not provide medical advice, diagnosis, or treatment. This content is not intended to be a substitute for professional medical advice, diagnosis, or treatment. Always seek the advice of your physician or other qualified health provider with any questions you may have regarding a medical condition. Never disregard professional medical advice or delay in seeking it because of something you have read on this website. The opinions expressed in this column are not those of Multiple Sclerosis News Today, or its parent company, BioNews Services, and are intended to spark discussion about issues pertaining to multiple sclerosis.