MS Patient's Pick of the Week's News: Obamacare, Traditional Medicine, Insoles, Biomarkers, Massage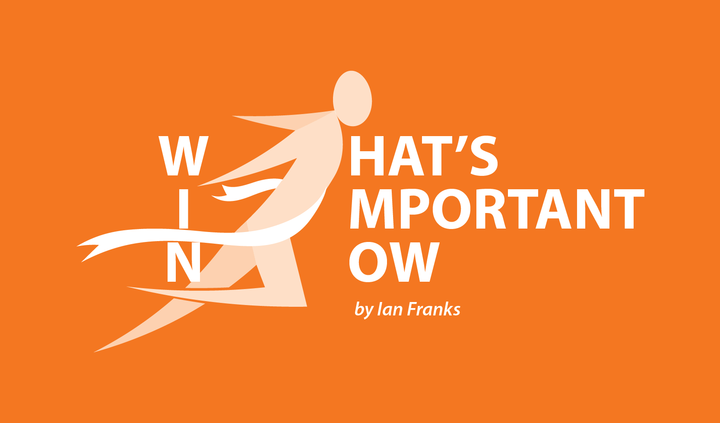 Here's my Pick of the Week's News as published in Multiple Sclerosis News Today.
As everyone must know, throughout the world, politics in the U.S. has become extremely volatile and one of the focuses is the Affordable Care Act, or Obamacare. Should it be changed and, if so, how?
Now a new poll shows that people with multiple sclerosis and other chronic diseases value the ACA more than the general public. The poll was conducted by PatientsLikeMe.
These patients are also less inclined to repeal Obamacare, and they are more likely to believe Obamacare needs few changes to be improved, such as lowering healthcare costs or expanding coverage for pre-existing conditions.
"Regardless of your political leaning, the great equalizer is that we'll all become sick one day," Sally Okun, vice president of advocacy, policy and patient safety at PatientsLikeMe, said in a press release. "At this time of uncertainty about the future of healthcare, listening to the voice of patients today will illuminate the path forward for all of us."
PatientsLikeMe surveyed 2,197 people ranging in age from 18 to 89 between Jan. 23 and Jan. 27. The 19-question poll covered healthcare law priorities and possible changes to the ACA as considered from the patients' perspective. Respondents represented a variety of chronic conditions, including MS, fibromyalgia, Parkinson's disease, major depressive disorder, ALS, type 2 diabetes, and multiple myeloma. Pollsters then compared their responses to those obtained in a Kaiser Health Tracking poll from late 2016, which evaluated the responses of healthy individuals from the general population.
The comparison suggested that the estimated 133 million Americans with chronic diseases worry about healthcare costs as much as everyone else, but they see benefits in Obamacare that healthy people seem to undervalue.
Paeoniflorin (PF), a herb component used in Chinese medicine, improved symptoms and reduced inflammation in a mouse model that recapitulates the human features of multiple sclerosis (MS).
The study, "Paeoniflorin Ameliorates Experimental Autoimmune Encephalomyelitis via Inhibition of Dendritic Cell Function and Th17 Cell Differentiation", appeared in the journal Scientific Reports.
PF is one of the principal bioactive components of the Paeonia lactiflora root (baishao in Chinese), a commonly used herb in traditional Chinese medicine.
"It has been reported that PF exhibits multiple effects, such as anti-inflammation, immunoregulation, anti-arthritis, anti-hepatitis, pain-relieving, neuroprotection and anti-hyperglycemia," the researchers wrote.
However, until now, PF's effect on MS had remained unknown. In the present study, researchers investigated the action of PF using an animal model for MS, the experimental autoimmune encephalomyelitis (EAE) model.
Mice were injected intraperitoneally (i.e., within or into the peritoneal cavity) with either phosphate-buffered saline (control) or PF (5 mg/kg) before EAE induction. The team observed that PF treatment ameliorated disease symptoms and significantly decreased the onset of EAE in the animals.
Overall, the study "demonstrated that PF treatment can effectively improve the clinical symptoms and delay the disease onset in EAE", researchers wrote. PF decreased IL-6 production by dendritic cells, culminating in a reduction of the inflammatory response perpetrated by Th17 cells.
"Our study provided insights into the role of PF as a unique therapeutic agent for the treatment of multiple sclerosis," the team concluded.
A specialty shoe insole that may help multiple sclerosis patients walk and go about their daily lives with more assurance and ease is a product that I'd certainly like to try. Unfortunately for me, the development and a forthcoming trial is in Australia so, in the short-term, there's no chance of that.
The study is led by Anna Hatton, a physiotherapy professor at the University of Queensland's School of Health and Rehabilitation Sciences in Australia, and is supported by Multiple Sclerosis Research Australia.
"Many people with MS experience problems with walking which can make day-to-day activities difficult and often leads to falls, so improving walking ability is of primary importance in maintaining health, independence, and quality of life," Hatton said in a press release.
"Evidence suggests that wearing textured shoe insoles, which are designed to stimulate receptors on the soles of the feet, may be one possible option to help improve gait," she added. "We now need people with MS to help us investigate whether the novel insoles influence the way the leg and trunk muscles work while walking on both even and uneven surfaces.
"We know from previous studies that people with MS often have poor sensation on the soles of their feet," Hatton said. "Therefore, wearing a specially designed shoe insole, which enhances sensory information at the feet, could help people affected by MS to walk better."
Researchers hope that this study will result in a relatively inexpensive and easy-to-use treatment approach that might give MS patients a more autonomous lifestyle.
More news from Australia is that scientists have discovered the first blood biomarker for multiple sclerosis – a chemical identifier in the blood. The discovery should lead to a simple blood test that makes it quicker and easier to follow the course of MS.
Macquarie University researchers in Australia led the 12-year international effort that identified the biomarker, which will allow clinicians to determine which of the three types of MS a patient has with 85%-90% accuracy.
The research,"Kynurenine pathway metabolomics predicts and provides mechanistic insight into multiple sclerosis progression," was published in the journal Nature Scientific Reports.
"This is a significant discovery because it will facilitate the ability to quickly and simply make a prognosis of the three types of MS and will allow clinicians to adapt their treatment for MS patients more accurately and rapidly," professor Gilles Guillemin, who oversaw the study, said in a press release.
The findings also may further scientists' knowledge of other inflammatory and neurodegenerative diseases, such as Alzheimer's, Parkinson's and amyotrophic lateral sclerosis (ALS).
"MS Research Australia has been an enthusiastic supporter of this research right from its inception. We have been excited to be part of the translation of this initially fundamental research into a potential clinical test. This has the clear capacity to be the first ever blood biomarker for the prognosis of MS, and in doing so will meet one of the real unmet needs in the clinical management of MS," said Matthew Miles, CEO of MS Research Australia.
Now, here's something I may have stumbled upon. I don't go anywhere for massages, but I am lucky enough to have an armchair that has a built-in massage capability. I have found it's great to relieve aches, pains and fatigue. Now a study says the same thing.
Regular massage therapy given people with multiple sclerosis significantly reduced their pain and fatigue, and helped to ease spasticity, a small pilot study reports. The results further support previous findings as to the benefits of massage in treating MS symptoms and improving patients' quality of life.
The study, "Impact of Massage Therapy on Fatigue, Pain, and Spasticity in People with Multiple Sclerosis: a Pilot Study," was published in the International Journal of Therapeutic Massage & Bodywork.
"A meta-analysis in 2016 of recent research shined a light on the efficacy of massage therapy for various types of pain," Nathan Nordstrom, president of the American Massage Therapy Association, said in an association press release, referring to a study published in Pain Medicine.
The non-randomized study, conducted in a nonprofit long-term care facility, enrolled 28 MS patients. Twenty-four completed all massage therapy sessions and outcome assessments. The researchers measured fatigue, pain and spasticity using widely accepted scales, and physical and mental health perceptions, both measures of life quality, were assessed through questionnaires.
A standardized massage therapy routine was given patients once a week for six weeks.
At the study's end, researchers found a significant improvement in fatigue and pain measures and in patient-reported overall health. A significant correlation also was reported between those improvements, spasticity and perceptions of physical and mental health status.
About one-third of MS patients are thought to use massage as a supplement to conventional medicines for the disease.
***
[You are invited to visit my personal MS, Health & Disability website at 50shadesofsun.com].
Note: Multiple Sclerosis News Today is strictly a news and information website about the disease. It does not provide medical advice, diagnosis, or treatment. This content is not intended to be a substitute for professional medical advice, diagnosis, or treatment. Always seek the advice of your physician or other qualified health provider with any questions you may have regarding a medical condition. Never disregard professional medical advice or delay in seeking it because of something you have read on this website. The opinions expressed in this column are not those of Multiple Sclerosis News Today, or its parent company, BioNews Services, and are intended to spark discussion about issues pertaining to multiple sclerosis.