No Person Is an Island: Knowing When to Seek Professional Help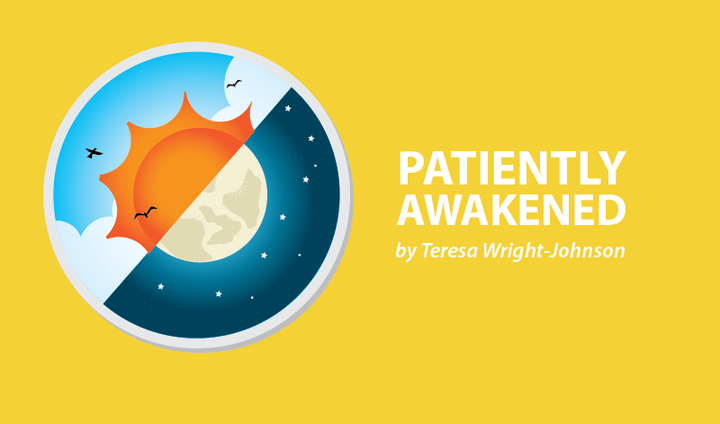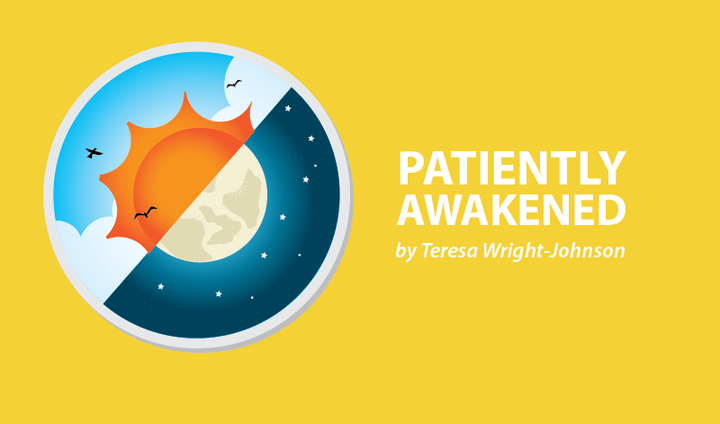 I have to be honest. This is a complex subject for me. As a child I was taught to pray and to believe in what I prayed for. I truly believed that there was nothing that God and I couldn't get through together. This conviction accompanied me into adulthood. I confronted obstacles with faith, a positive attitude, and a plethora of love and support. The results were efficacious.
We know that multiple sclerosis precipitates a host of cognitive changes and issues that are frightening and unwelcoming, to say the least. As a result of these issues, it is not uncommon that some may seek the assistance of a mental health professional. I will be the first to admit — yes, prayer does help, however, orthodox treatment may also be needed.
Seeking professional help has been my burden to bear. I could not prepare for, or comprehend, the drastic emotional and mental changes that seemed to compromise some of my most cherished abilities such as my memory, a need for order, and my faculty of reasoning.
Writing is one of my gifts. My mind wanders and I experience the world around me with my heart. I literally write my heart out. Writing is and continues to be my sanctuary. No matter what I am going through, the pen is my best friend and the paper, my confidant. For quite some time, I believed I could pray and write my way out of the physical, psychological, and emotional pain of MS.
This is not my truth.
MS has caused me to revisit every chapter in my life. Chronic illness has a way of making one do that. Hindsight causes one to wonder what could have, or should have, been done differently. I have replayed my life thousands of times. The what ifs. Simultaneously, I am imagining what I may become and I am fearful of the possibilities. Visually, I try to figure out what lies ahead wondering if immobility, blindness, dementia, abandonment, and/or loneliness will accompany me. I know I am not alone. This is a part of the grief process and it is ongoing. We will teeter between empowerment, loss, and acceptance. Several conversations were had with my neurologist and his team about options to assist me on this journey. Therapy was introduced long ago.
In the past 8 years, I buried two sisters, suffered a permanent physical injury, had some cardiac issues and surgeries, and was diagnosed with MS. Add to that the stress of ordinary daily living. As I think deeply on this, I often wonder how I remain standing. I am certain it is because of my faith, family, friends, and the spirit of perseverance. I also finally acknowledge that I need professional help to navigate my illnesses, emotions, and all of the changes that are occurring because of them.
Initially, I felt that my admission of needing help was an act of surrendering to MS. The thought of MS defeating me filled me with sadness and rage. I also felt that seeking help would be a betrayal to my faith. I thought it would be hypocritical to tell others to pray and have faith if I have to seek outside help. After several conversations with myself, my husband, my family, friends, and my medical team, I realized that my failure to seek help was indeed a concession that compromised my well-being. I also realized that my faith obliges me to live my best life, fully, and presently. It is impossible for me to experience the essence of life if I cannot manage all that it entails.
My hope is to reach any and all who are considering professional help but may be frightened, embarrassed, or in denial of the need for it. Please know that no person is an island. We all need someone or something. Professionals are trained to assist.
We are called warriors because MS is a constant battle. We are often at war with our bodies and minds. A good soldier knows that preparation is key. We need an efficient plan that can be properly executed to accomplish the goal. My goal is to live in gratitude and grace, never giving up.
The profound poet Dylan Thomas wrote, "Do not go gentle into that good night." I agree with him. Fight with everything you have.
Note: Multiple Sclerosis News Today is strictly a news and information website about the disease. It does not provide medical advice, diagnosis, or treatment. This content is not intended to be a substitute for professional medical advice, diagnosis, or treatment. Always seek the advice of your physician or other qualified health provider with any questions you may have regarding a medical condition. Never disregard professional medical advice or delay in seeking it because of something you have read on this website. The opinions expressed in this column are not those of Multiple Sclerosis News Today, or its parent company, BioNews Services, and are intended to spark discussion about issues pertaining to multiple sclerosis.