Need to Know: Managing Stress When You Have MS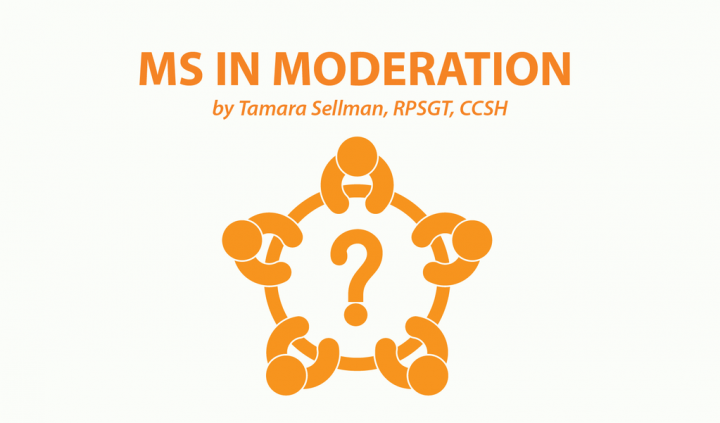 Editor's note: "Need to Know" is a series inspired by common forum questions and comments from readers. Have a comment or question about MS? Visit our forum. This week's question is inspired by the forum topic "How I Manage Stress With MS" from July 10, 2018.
Whether physical, psychological, or emotional, stress puts the brain and body into "fight or flight" mode, producing symptoms like heart palpitations, mood imbalances, hypertension, insomnia, stomach problems, and profuse sweating. Frequent exposure to stress leads to chronic (perpetual) stress responses. If you routinely live in a state of fight or flight, you become at risk for stress becoming a "new normal."
In many ways, life is nothing but stress. Parenting is stressful. So is work. So is caring for older or disabled loved ones. Traffic, shopping, crowds, money troubles, relationship conflicts, and household repairs are ordinary stress occurrences. Stress can also rear a much uglier profile: natural disasters, divorce, car accidents, criminal victimization, or having an incurable neurological condition like MS!
The doctor may say to avoid stress, but how is that even possible?
How stress impacts MS
It's no wonder stress is considered a trigger for MS. Inflammation, after all, is part of the stress response.
Stress also has a major impact on the immune system. With MS, the immune system is already compromised, so stress could become an unwelcome inspiration for new MS disease activity.
Throw in muscle tension, poor sleep, and anxiety, and you have all the ingredients for a flare-up. Pain, muscle spasms, cognitive fog, fatigue: these are all common stress responses for people with MS.
Even when a pseudoexacerbation — not a relapse, but a surfacing of unpleasant MS symptoms — occurs as the result of stress, it can lay us out for hours or days.
Stress management for people with MS
Fortunately, there are lots of ways to address stress in your life.
Relaxation techniques
Juggling work with family life and self-care is difficult for someone with MS.
There are evidence-based stress management practices you can learn to reframe your approach to life when it seems to be flying off the rails. Recent research shows Pythagorean self-awareness intervention can bring relief to psychological distress and benefit cognitive function in people with MS.
These and other easy relaxation practices include:
Yoga or mild stretching
Massage
Warm baths
Aromatherapy
Progressive muscle relaxation
Guided imagery and meditation
Breathing exercises
Immersive activities (jigsaw puzzles, coloring books, playing music)
Daily journaling
Lifestyle management
If everything you face on a daily basis is a source of stress, it's time to reassess your choices and expectations. Here are some questions to ask yourself:
Do you have trouble saying "no" to activities you don't have time or energy for? (This is especially problematic for parents of school-aged kids.)
Is your home life overstuffed with appointments and obligations, with little time left over for taking care of yourself?
Are you shortchanging yourself sleep, meals, or exercise just to keep up with life's demands?
Is your job a major stress contributor? Can you act on workplace challenges, or are they out of your control?
Do family members or friends create stress by not taking your MS seriously? Do they express resentment toward your special needs?
Sometimes, you can strive for more than you have resources to maintain. This is a common problem, even for people without MS. How do you break out of this quandary?
Ask for help. If you share a household with others, ask them to contribute to tasks or maintenance. If you can afford to, pay for services to manage this part of your life. If nothing else, neighborhood teens are often looking for odd jobs.
Find your support system. It might be a face-to-face MS support group, but it doesn't have to be. It could be an online forum where you can safely rant about the challenges of living with MS. Seek out good friends to spend more time with. They might need your company, too!
Share your concerns with your MS specialist. Some related emotional or psychological issues could be addressed through visits with a therapist.
Talk to your loved ones. They may not realize they're adding to your stress levels. Often, they're happy to support you but don't want to impose on your sense of independence. If concerns are financial or organizational, ask them to help you solve those problems. Many hands make light work.
Are you proactive about stress management? What tips and tricks for coping with stress can you share with your peers? Post your replies in the comments below or at the original "How I Manage Stress With MS" forum entry.
***
Note: Multiple Sclerosis News Today is strictly a news and information website about the disease. It does not provide medical advice, diagnosis, or treatment. This content is not intended to be a substitute for professional medical advice, diagnosis, or treatment. Always seek the advice of your physician or other qualified health provider with any questions you may have regarding a medical condition. Never disregard professional medical advice or delay in seeking it because of something you have read on this website. The opinions expressed in this column are not those of Multiple Sclerosis News Today or its parent company, BioNews Services, and are intended to spark discussion about issues pertaining to multiple sclerosis.