Need to Know: Why Do People Have Seasonal Temperature Sensitivity?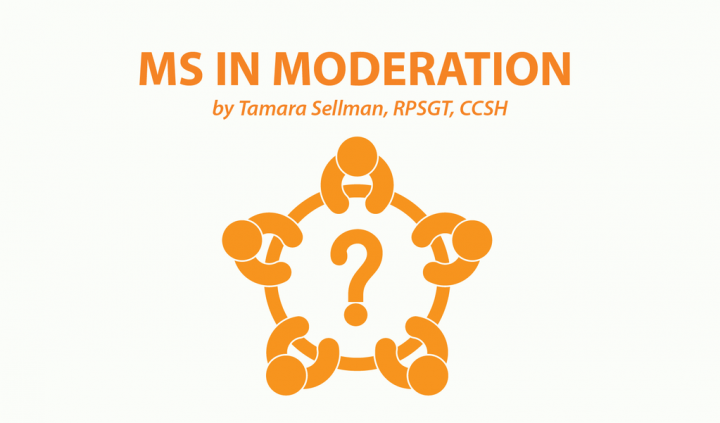 Editor's note: "Need to Know" is a series inspired by common forum questions and comments from readers. Have a comment or question about MS? Visit our forum. This week's question is inspired by the forum topic "Is it the summer or winter weather that impacts your MS the most?" from Oct. 6, 2018. Have an experience you want to share? Leave a comment below or at the original forum topic.
I live in a moderate climate. Summer in Seattle is typically dry and warm, though not like a furnace. (Shh, don't tell anyone, it's Seattle's best-kept secret.) Winter is hit or miss with snow, and the deep freeze is more likely to be dark and gloomy. Oh, and yes, there's rain! Spring and fall make transitions that are gradual and cooler than other parts of the country.
I didn't always live here. For 12 years, I lived in Chicago. There's nothing moderate about that climate: Chicago has steamy hot summers, frigid snowy winters, and brief passages of shoulder seasons in April and October.
I loved Chicago — except for the climate. That rising finger of Gulf Coast humidity just does me in when it reaches the Great Lakes. When it strikes, I'm hit with GI tract problems and profuse sweating. My gait and speech both become leaden, and cog fog and blurry vision take over.
But we all know MS is different for everyone. I know people with MS who absolutely cannot take cold, wintry weather. I have friends with MS who are thrilled by Arizona's hot, dry summers and monsoons, and who couldn't tolerate Seattle's rain.
How and why do temperature extremes and relative humidity affect our MS symptoms?
Thermoregulation in MS
The body's ability to regulate temperature is known as thermoregulation.
It's one of those functions that we may simply take for granted. Sure, we sweat when we're hot, we shiver when we're cold, and we feel swings in temperature when we battle infection.
Thermoregulation is critical to homeostasis, the body's ability to maintain a perfect balance across all systems for optimal health.
We are endotherms, which means that we use internal temperature maintenance to achieve a more or less consistent body temperature, even when external environmental shifts occur.
Even our internal influences (the immune system and circadian rhythm, for example) seek to snap back to default when they stray from the normal range, which hovers around 98.6 degrees Fahrenheit (37 degrees Celsius).
It's considered normal, even healthy, to undergo minor changes in body temperature in response to internal or external influences, such as a fever or changing outside temperatures.
How the body achieves thermoregulation
Two organs chiefly manage core temperature. We "feel" and respond to changes in body temperature in the skin. Meanwhile, the hypothalamus serves as the master thermoregulator. This part of the brain manages body temperature through a complex relationship that involves adjustments in blood circulation, skin functioning, digestive system shifts, thyroid stimulation, and muscle responses such as shivering.
Thermoregulation relies on four body functions to work:
Evaporation: Sweating vaporizes body fluids into gases.
Radiation: The skin absorbs and radiates infrared heat waves.
Convection: The body warms the air closest to the skin.
Conduction: Body temperature transfers from the skin to objects of different temperatures.
For people with MS, a tiny shift can cause big symptoms
For healthy people, it's easy to take thermoregulation for granted. But with MS, up to 80 percent of people experience disease-related temperature dysregulation.
This can include both overheating problems and sensitivity to extremes — humidity, heat, or cold — which can usher in unpleasant symptoms including blurry vision, Uhthoff's syndrome, fatigue, balance problems, and deficits in memory and cognition.
According to the National Multiple Sclerosis Society, not only do shifts in body temperature result in MS symptoms, but also "elevated temperature further impairs the ability of a demyelinated nerve to conduct electrical impulses."
Fortunately, overheating is temporary. As UCLA neurology professor Barbara Giesser, MD, noted in Momentum magazine, "If you have an area of damage that's functioning normally under normal conditions, it could get worse with heat. But those symptoms should disappear when your body temperature is cooled."
What about humidity?
Sometimes, as the saying goes, it really isn't the heat, but the humidity.
When moisture saturates warm air, the body works harder to naturally cool down, especially if you have MS. That's because it's harder for sweat to evaporate in order to cool the body.
People in cooler, damper climates (like here in Seattle) may feel poorly as a result.
It's one of the reasons I live in layers and wear shorts for as much of the fall and spring as possible. It keeps my body temperature in check when I can't escape the rain and its companion, humidity. I'm not sure how people manage anywhere else! How do you do it?
***
Note: Multiple Sclerosis News Today is strictly a news and information website about the disease. It does not provide medical advice, diagnosis, or treatment. This content is not intended to be a substitute for professional medical advice, diagnosis, or treatment. Always seek the advice of your physician or other qualified health provider with any questions you may have regarding a medical condition. Never disregard professional medical advice or delay in seeking it because of something you have read on this website. The opinions expressed in this column are not those of Multiple Sclerosis News Today or its parent company, BioNews Services, and are intended to spark discussion about issues pertaining to multiple sclerosis.