Need to Know: What Is Dysarthria?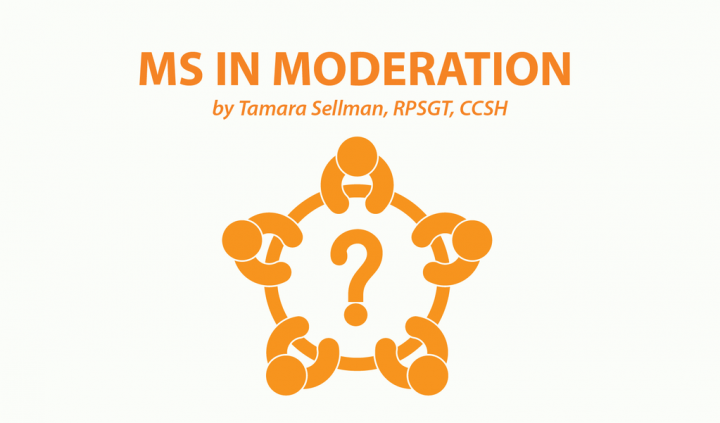 Editor's note: "Need to Know" is a series inspired by common forum questions and comments from readers. Have a comment or question about MS? Visit our forum.
This week's question is inspired by the forum topic "Slurred Speech" from May 14, 2018.
***
What is dysarthria?
Neurologically speaking, dysarthria refers to speech abnormalities caused by nerve damage to areas commonly in charge of vocalizing. For people with MS, this nerve damage is typically the result of demyelination.
"Disturbances of the nerve supply that weaken the muscles of the lower face, lips, tongue, and throat can result in dysarthria," says Donald A. Barone, DO, on the Multiple Sclerosis Association of America's website. "More commonly, multiple small lesions in either of the two large lobes of the brain, known as the cerebral hemisphere, result in poor motor control and coordination of these muscles," he adds.
This can lead to the slurred or slow speech with unusual articulations that commonly characterize speech problems in people with MS.
MSers will describe their predicament as "sounding drunk" or "tripping over words." It's no surprise that it's similar to the kinetic symptoms — spasms and incoordination — that affect the arms and legs in people with MS.
***
What does dysarthria sound like?
The National Multiple Sclerosis Society (NMSS) identifies seven different kinds of speech deviations common to dysarthria in MS:
Volume control problems (too loud, too soft, unusually variable)
Strained or harsh-sounding voice
Articulation problems (words are distorted as they are spoken)
Impaired emphasis (in phrasing, speech rate, stress on sounds and syllables, and tone)
Impaired pitch control (speaking in too high or too low a voice)
Decreased vital capacity (relates to breathing support and control while speaking)
Hypernasality
The NMSS further divides dysarthria into three distinct categories:
Spastic
Spastic dysarthria is caused by stiffening, spasming, or poor coordination of the muscles used for speaking. This can result in:
Strained or "broken" voice
Slow speech
Unclear articulation of sounds
Problems coordinating speaking with breathing
Brief or unusual brief phrasing
Problems modulating the volume of one's voice while speaking (soft speech)
Hypernasal speech
Ataxic
Ataxic dysarthria is caused by slurring and speech rhythm problems. This can result in:
A vocal tremor
Irregular articulation of sounds
Problems with rhythms between the tongue, lips, and jaw
Scanning speech (odd, unnatural stress on spoken rhythms)
Problems modulating the volume of one's voice while speaking (loud speech)
Unusually prolonged spaces between spoken words
Mixed
Most people with MS experience a combination of both spastic and ataxic dysarthria.
How to manage dysarthria
The Multiple Sclerosis Foundation (MSF) encourages those who have trouble speaking to seek out the advice of their neurologist.
A speech-language pathologist can be an important part of your MS care team. They can test your speech to identify your chief limitations and offer appropriate therapy that can include help with breathing and moving your facial muscles.
Triggers for speech problems may be the same things that trigger other MS symptoms, so keep this in mind. If you're tired, anxious, or stressed, it's likely to show up in problems with speech.
Coping strategies from the MSF include practicing shorter conversation styles, communicating through writing or email instead of phone calls, and letting others know you have speech limitations so they can practice patience and compassion.
Do you stumble while speaking? How has dysarthria affected your daily life? Have you found a way to overcome your MS-related speech problems? Post your replies in the comments below or at the original "Slurred Speech" forum entry.
***
Note: Multiple Sclerosis News Today is strictly a news and information website about the disease. It does not provide medical advice, diagnosis, or treatment. This content is not intended to be a substitute for professional medical advice, diagnosis, or treatment. Always seek the advice of your physician or other qualified health provider with any questions you may have regarding a medical condition. Never disregard professional medical advice or delay in seeking it because of something you have read on this website. The opinions expressed in this column are not those of Multiple Sclerosis News Today or its parent company, BioNews Services, and are intended to spark discussion about issues pertaining to multiple sclerosis.