'The Land Is Better': Embracing Highs and Lows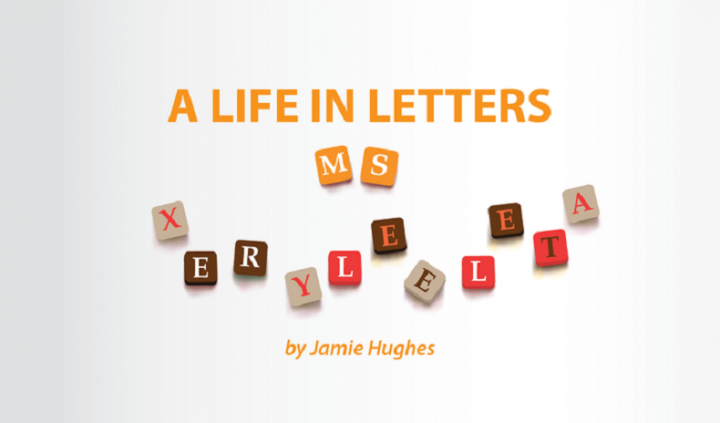 I recently read "The Animal Family" by Randall Jarrell. It's considered a children's book, but like many stories written for kids, it has much to offer grown-up readers.
The story is a simple one. A hunter is lonely. He has no one to share his life with and no one to talk to about the beautiful things he sees and experiences. Throughout the book, however, one sweet and melodic chapter at a time, he gains a family.
First, a beautiful mermaid comes to join him on land. Then the hunter brings a bear cub home. The bear is followed by a lynx, and soon, a little boy completes the troop. They are all orphans and create a unique family through shared experiences and self-made myths of how they joined the clan that lives in the cabin on the edge of the sea.
I loved the story because I am the adoptive mother of two boys. A "nontraditional family" story helps us explore the meaning of family and extend the term beyond the borders of biology.
I also appreciated the fact that each of the characters is allowed to be who he or she is. No one asks the mermaid to give up her tail or to stop drinking salt water. The bear hibernates and is a rather sloppy eater. The lynx is quick and clever, and when he starts bringing home too many "presents," the hunter channels the lynx's urge to hunt into fetching partridges.
The mermaid is my favorite character. Near the end of the book, after she's returned from visiting her underwater family, she tells the hunter that her mother believes that everything good comes from the sea. She goes on to assert:
"But not for me! But not for me!…Because the land is different. Sometimes the sea's rough, sometimes it's calm, but down underneath it's always the same. And life's like that, there. Once when I'd lived with you for years and years and I'd gone back to them, and the second day was the same as the first, and the third day was the same as the second, and I began to feel so queer inside, I wanted something. It was like being hungry, only I wasn't hungry….When it storms for the people, no matter how terribly it storms, the storm isn't real—swim down a few strokes and it's calm there, down there it's always calm. And death is no different, if it's someone else who dies. We say 'Swim away from it'; we swim away from everything. But on land it's different. The storm's real here, and the red leaves, and the branches when they're bare all winter. It all changes and never stops changing, and I'm here with nowhere to swim to, no way ever to leave it or forget it. No, the land's better! The land's better!"
I read that impassioned plea for life and wanted to hug the mermaid with both arms. She comes from a world without pain. But that world is also joyless. There is stasis, sameness, which sounds appealing when you think about it. Imagine a life with no highs or lows. No bad days or good days. Weeks roll out one after the other without incident.
There are times I wish that was the case, especially when I'm tired or my brain isn't working correctly. But escaping the bad days means surrendering the great ones — the glorious days of loving my family, experiencing success at work, or growing closer to God. I wouldn't trade them for anything.
So, yes, I agree with the mermaid: The land is better. Despite all the heartache and loss and change, I wouldn't want to live anywhere (or any way) else.
***
Note: Multiple Sclerosis News Today is strictly a news and information website about the disease. It does not provide medical advice, diagnosis, or treatment. This content is not intended to be a substitute for professional medical advice, diagnosis, or treatment. Always seek the advice of your physician or other qualified health provider with any questions you may have regarding a medical condition. Never disregard professional medical advice or delay in seeking it because of something you have read on this website. The opinions expressed in this column are not those of Multiple Sclerosis News Today or its parent company, BioNews Services, and are intended to spark discussion about issues pertaining to multiple sclerosis.