Need to Know: Does Brain Matter Matter?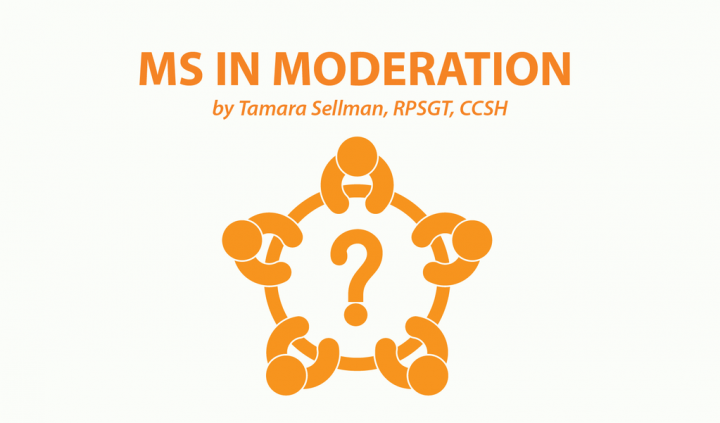 Editor's note: "Need to Know" is a series inspired by common forum questions and comments from readers. Have a comment or question about MS? Visit our forum. This week's question is inspired by the forum topic "Grey Matter Atrophy in MS Shown to Follow a Pattern" from July 9, 2018. Have an experience you want to share? Leave a comment below or at the original forum topic.
My eyes glaze over when I try to differentiate white matter from gray matter while reading studies on MS and brain tissue.
Does matter matter with MS? Or is brain tissue more or less the same thing: billions of nerve cells sending and receiving signals?
What's the difference between gray and white matter?
If you look at a cross section of the brain, white matter fills the curly edges of the brain. On the spinal cord, however, white matter wraps around a central core of gray matter.
To make this as simple as possible, we'll start with gray matter first.
Gray matter
Gray matter is composed of nerve cell bodies (soma) that hold the nuclei (the "engines") of each nerve cell. You'll find gray matter inside the brain stem and along the exterior of the cerebrum and cerebellum. The cerebellum may house only 10 percent of all brain matter, but interestingly, it contains more nerve cells than the rest of the brain.
Gray matter houses a variety of things, including:
Axons: Long, slender nerve fibers that bundle together to form tracts.
Glial cells: Cells that support and insulate nerves. Forms of glial cells include astrocytes, ependymal cells, microglia, oligodendrocytes, satellite cells, and Schwann cells.
Neuropil: A network of nerve fibers and connections woven together with glial cells.
Capillaries: Tiny blood cells that transfer oxygen and nutrients to and from brain cells.
Gray matter controls muscular function by way of the cerebellum. Meanwhile, sensory and higher learning activity is managed by "columns" of gray matter surrounded by white matter in the cerebral cortex.
White matter
Gray matter houses the soma, but white matter includes the billions of myelinated axons extending from the soma. White matter is waxy and light in color, a characteristic of myelin coating on nerve fibers. Myelinated axons connect brain cells to other brain cells through bundles or tracts.
You'll find white matter in the cerebrum and cerebellum and on the exterior of the brain stem. Ventricles — vessels of tissue that hold brain fluid — are also found in white matter.
White matter contains:
Oligodendrocytes: Oligodendrocytes produce the myelin that coats nerve fibers.
Astrocytes: These star-shaped glial cells regulate messaging throughout the brain. They also provide brain cells with nutrition.
You can think of white matter as the ultimate information superhighway. Nerve fiber connections occur in white matter and rely on the health of myelin coating to be speedy, efficient, and effective.
'What's the matter' with MS?
MS has long been considered a "white matter disease." Destruction of myelin coating on white matter nerve cells causes disruption and loss of nerves that, in turn, is responsible for motor or sensory functions.
Research suggests that loss of gray matter to inflammation and other neurodegenerative processes is a worrisome aspect of MS. Atrophy of gray matter increases the risk of disability. Atrophy can start early in disease progression and is linked with cognitive decline, fatigue, motor deficits, pain, and visual disturbances. Deficits in deep gray matter volume also are associated with disease progression and disability.
This knowledge will refine efforts to understand the progressive phases of MS. It will also aid in the development of more and better therapies for people facing disability because of primary or secondary progressive MS.
Special thanks to science writer Ruairi J. MacKenzie at Technology Networks for his clear descriptions of brain matter.
***
Note: Multiple Sclerosis News Today is strictly a news and information website about the disease. It does not provide medical advice, diagnosis, or treatment. This content is not intended to be a substitute for professional medical advice, diagnosis, or treatment. Always seek the advice of your physician or other qualified health provider with any questions you may have regarding a medical condition. Never disregard professional medical advice or delay in seeking it because of something you have read on this website. The opinions expressed in this column are not those of Multiple Sclerosis News Today or its parent company, BioNews Services, and are intended to spark discussion about issues pertaining to multiple sclerosis.