Need to Know: MS and Drowsy Driving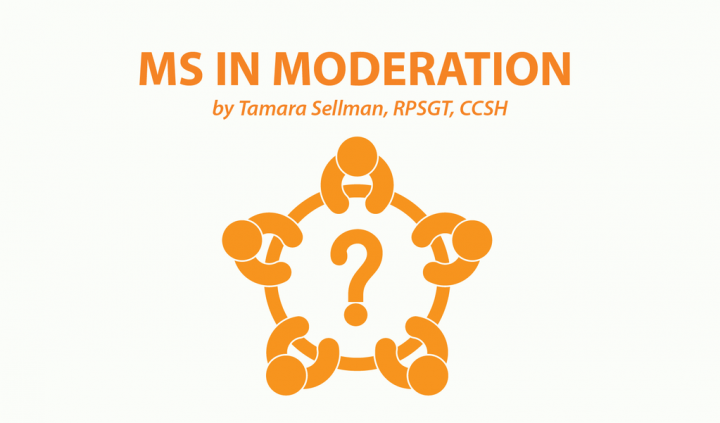 Editor's note: "Need to Know" is a series inspired by common forum questions and comments from readers. Have a comment or question about MS? Visit our forum. This week's question is inspired by the forum topic "Are you still driving? Should you be?" from Dec. 27, 2018.
At this time of year, the National Sleep Foundation runs its annual campaign, Drowsy Driving Prevention Week, to remind us that being even a little sleepy behind the wheel of a vehicle is dangerous and can be deadly.
People with multiple sclerosis deal with sleep disorders, poor sleep, and daytime fatigue, so this column is about ensuring that you drive safely.
What is drowsy driving?
When you drive a vehicle while feeling sleepy or drowsy, you're drowsy driving. You don't need to fall asleep at the wheel to drive drowsy.
You may encounter a phenomenon known as "microsleeps" while driving. Microsleeps are episodes of involuntary unconsciousness that occur in periods of between a fraction of a second and 30 seconds.
It's one thing to snooze while sitting in a chair watching TV. It's entirely different to doze off while operating a motor vehicle.
Even if the brain goes offline for a mere fraction of a second, that moment could mean the difference between life and death.
Chronic illness can contribute to drowsy driving
Having MS or another chronic illness likely leads to safety concerns due to impairments while carrying out activities of daily living such as cooking, bathing, or driving.
People with MS commonly experience poor sleep and cognitive fog. The result is persistent daytime fatigue and sleepiness. These two common features of MS should give us pause when we get behind the wheel of a car.
Biology
Our brain processing becomes impaired when we're sleepy or fatigued. We might be unable to make snap judgments, be unaware of potential safety hazards, or fail to make sensible decisions while driving.
For some with MS, this can be doubly problematic if muscle spasms or weakness and an inability to control one's limbs are also present.
MS is sneaky
MS can put us into a state of sleep deprivation or fatigue that undermines our good sense.
Let's be honest; we've all done things we shouldn't have because we didn't listen to our bodies. We need to rethink that pattern.
Research shows that people who are sleep deprived or fatigued — for whatever reason — fail to recognize when they're driving drowsy, making them as impaired as drunk drivers.
Medications
Maybe your disease-modifying therapies wipe you out. Or you're taking sleep medications that have "morning after" side effects. Perhaps you're missing sleep because of recent steroid treatments. Maybe you've been prescribed baclofen or other pain-relieving medications that cause drowsiness. Or perhaps you're having a relapse.
For all these reasons, if you're affected, please rethink driving.
It can happen to you
Fatigue and sleepiness can affect our ability to respond safely to active and changing conditions while driving. But this isn't to say that we should turn in our licenses and never drive again.
Just use your common sense: if you're feeling slow to process or respond, have had a bad night's sleep, fallen inside a cognitive fog, or just completed a course of steroids, consider letting someone else drive.
I can speak to this reality. Though I've never had a drowsy driving accident, on separate occasions I've felt myself nodding off at the wheel while driving home from the night shift as a sleep technologist.
Trust me, if you want a roller coaster of adrenaline coursing through your body at 7:30 a.m., just "let your eyes rest" for a microsecond while in morning commuter traffic, then look up. It's no joke. Taillights are red and bright for a reason.
Stops and starts in slow traffic cause drowsiness and the sensory overload of lights and noise causes cognitive confusion that feeds the fatigue.
I've since learned the fine art of roadside napping when necessary. (I'd done this for much of life before my diagnosis, not realizing then that the root cause for my fatigue was MS.)
Now, if I'm headed somewhere and I'm significantly fatigued or sleepy, I don't drive at all. Instead, I hire a ride-share, ask someone else to drive, or carpool.
It's not worth the risk. There's no shame in choosing safety — for yourself as well as for others and their property.
Have an experience you want to share? Leave a comment here or at the original forum topic.
***
Note: Multiple Sclerosis News Today is strictly a news and information website about the disease. It does not provide medical advice, diagnosis, or treatment. This content is not intended to be a substitute for professional medical advice, diagnosis, or treatment. Always seek the advice of your physician or other qualified health provider with any questions you may have regarding a medical condition. Never disregard professional medical advice or delay in seeking it because of something you have read on this website. The opinions expressed in this column are not those of Multiple Sclerosis News Today or its parent company, BioNews Services, and are intended to spark discussion about issues pertaining to multiple sclerosis.