Teva-Fingolimod, Generic and Bioequivalent Version of Gilenya, Available in Canada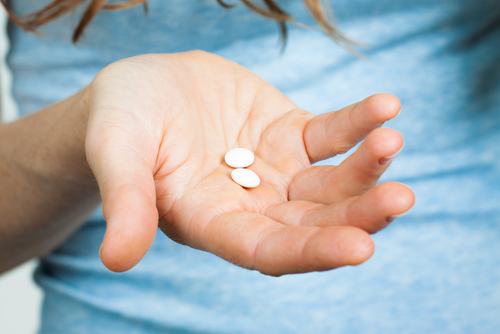 Teva Canada announced that Teva-Fingolimod 0.5 mg capsules, a bioequivalent generic version of Novartis' Gilenya (fingolimod), are now available in Canada and approved by the country's national health system called Health Canada.
Generic medicines are chemically identical to the original branded therapy, but carry a significantly lower cost.
Canadian physicians can now prescribe Teva-Fingolimod (fingolimod hydrochloride) as monotherapy for people with relapsing-remitting multiple sclerosis (MS) to lower their incidence of clinical exacerbations, and to slow the progression of physical disability.
Teva-Fingolimod is recommended for MS patients who have either not responded well or were unable to tolerate one or more MS therapies.
"MS is known as 'Canada's disease' as our country has the highest prevalence in the world, with over 77,000 Canadians currently living with this chronic neurological condition," Christine Poulin, senior vice president and general manager of Teva Canada, said in a press release.
"With the launch of Teva-Fingolimod, we are pleased to offer patients a cost-effective, bioequivalent treatment option to Gilenya and, through the Teva-Fingolimod Patient Care Program, individualized support and a seamless transition process from brand to generic," Poulin added.
The Teva-Fingolimod Patient Care Program was designed and developed to help patients taking Teva-Fingolimod. The program offers support to those who are transitioning from the name brand medication (Gilenya) to Teva-Fingolimod, as well as people starting Teva-Fingolimod treatment for the first time.
The program's three major elements are: patient enrollment (carried out by the doctor, pharmacy team, or patient), first dose monitoring (required for new patients starting Teva-Fingolimod for a first time), and financial support (provided by trained patient care specialists who help to explore coverage options and reimbursement).
Enrollment for the program is to be done by doctors, pharmacists, technicians or pharmacy assistants; information is available here.
Like Gilenya, Teva-Fingolimod generic version works by keeping immune cells outside of the brain and spinal cord, leading to a lower number of immune cells in the brain to lower inflammation and damage.
The therapy may also promote the survival and growth of nerve cells, potentially stimulating remyelination — the formation of new myelin sheaths, the protective coat of neurons that is destroyed in MS.