Need to Know: Blood Tests and Multiple Sclerosis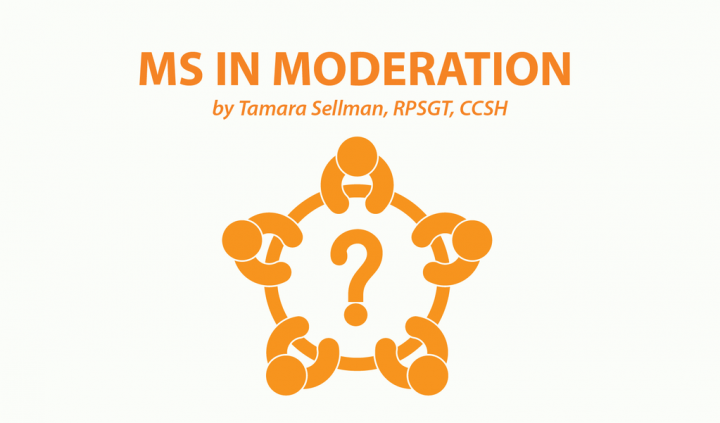 Editor's note: "Need to Know" is a series inspired by common forum questions and comments from readers. Have a comment or question about MS? Visit our forum. This week's question is inspired by the post "Is It a Multiple Sclerosis Diagnosis or Something Else?" from July 20, 2018. Have an experience you want to share? Leave a comment here or at the original forum topic.
For someone seeking answers to surprising and mysterious symptoms that suggest a neurological condition like multiple sclerosis, the notion of undergoing tests is not, in and of itself, unexpected.
However, blood tests — while familiar and easy for most of us to have — seem to inspire questions and confusion from people both in the middle of the diagnostic process and after the fact.
An MRI makes sense, as does a spinal tap or nerve conduction study. But why all the blood tests?
Types of blood tests for MS
Two types of blood tests are found to be useful for MS: diagnostic and maintenance.
Diagnostic
It seems as if doctors want a whole lot of blood during their investigations into potential MS diagnoses. Unfortunately, no single test that can identify MS exists. These early-stage blood tests are meant to rule out MS "mimics."
Many diseases present with the same symptoms as MS, and a blood test can easily identify many of these. This is important because doctors cannot treat a condition until it has been confirmed diagnostically, and in the case of MS, this means a differential diagnosis.
No matter how convinced a doctor is that you have MS, they must prove objectively that it's MS and not Lyme disease, lupus, vitamin B deficiency, or some other disease that "mimics" MS before they can treat it.
It makes sense. You wouldn't want to undergo a treatment that gives you potentially harmful side effects and costs tens of thousands of dollars a year only to discover you don't have that disease. No doctor wishes to participate in malpractice, either.
Hope on the horizon
IQuity is a data analytics company — featured in a recent Practical Neurology roundtable discussion — that aims to reduce MS diagnoses to a single genetic blood test. Currently, the only data analytics platform to focus on autoimmune disease, IQuity uses applied machine learning technology via blood samples to identify patients with specific genetic biomarkers for MS and other chronic diseases. Those interested in ordering this test can ask their healthcare provider if it's available to them.
Maintenance
These types of blood draws occur after one has already secured a confirmed MS diagnosis. Generally, it is done for two reasons:
To check for the presence of the JC virus
This common virus (40-90 percent of the general population has been exposed to it) may lie dormant in one's bloodstream. A compromised immune system, however, provides the potential for the virus's reactivation.
For healthy individuals, this isn't a problem; their immune systems will keep the JC virus in check. However, being "JC positive" is concerning for people with MS who may be treating their condition with a therapy that reduces their ability to fight infection.
The JC virus has been shown to cause progressive multifocal leukoencephalopathy (PML), a rare but potentially fatal inflammatory brain infection. A simple blood test can determine one's JC virus status.
To check for changes in white blood cell counts
People who are using disease-modifying therapies — and sometimes steroids — may experience changes in their levels of lymphocytes, the white blood cells that provide defense for the immune system.
Extremely low levels of lymphocytes can result in something known as lymphopenia (sometimes referred to as lymphocytopenia). An extremely low lymphocyte count can indicate the immune system is unable to fight off infection. It will require attention by a healthcare provider in the presence of repeated, unusual, or persistent infections.
People with MS using specific kinds of therapies may require regular blood testing to track their low lymphocyte counts as a way to screen for potential PML, which can occur in the presence of the JC virus.
Lab protocols to expect
Your specific need to take blood tests will be driven by various factors: your MS treatment, current health, and previous JC virus status. Many with MS have regular blood draws based on orders by their neurologist to check lymphocyte levels. These can become standing appointments, making those with MS "frequent flyers" at local labs.
Want to reduce your trips to the lab? These tests can be rolled into blood draws ordered for other reasons (to measure blood glucose, for example). Simply ask your ordering physician if this is a possibility. The lab technicians will label each "stick" accordingly.
***
Note: Multiple Sclerosis News Today is strictly a news and information website about the disease. It does not provide medical advice, diagnosis, or treatment. This content is not intended to be a substitute for professional medical advice, diagnosis, or treatment. Always seek the advice of your physician or other qualified health provider with any questions you may have regarding a medical condition. Never disregard professional medical advice or delay in seeking it because of something you have read on this website. The opinions expressed in this column are not those of Multiple Sclerosis News Today or its parent company, BioNews Services, and are intended to spark discussion about issues pertaining to multiple sclerosis.