Need to Know: What Is an MS Mimic?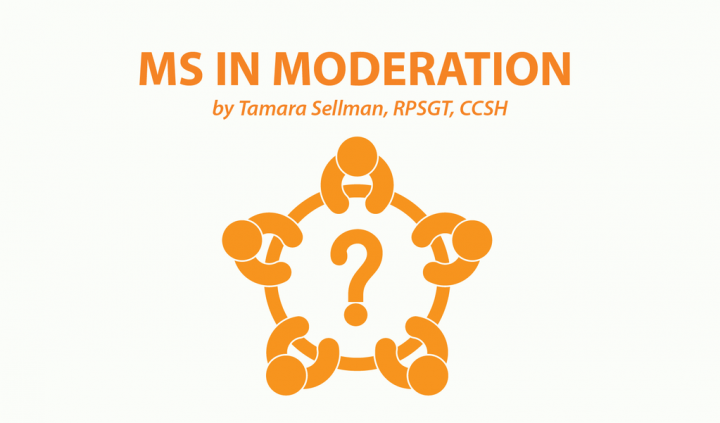 Editor's note: "Need to Know" is a series inspired by common forum questions and comments from readers. Have a comment or question about MS? Visit our forum. This week's question is inspired by the forum topic "Is it an MS Diagnosis or is it something else? " from July 11, 2018. Have an experience you want to share? Leave a comment here or at the original forum topic.
Recently, someone in a forum that I visit lamented the long wait and many tests she underwent to receive a multiple sclerosis (MS) diagnosis.
To arrive at a confirmed MS diagnosis, many other conditions — described as "mimics" — must first be ruled out. There's no single test to diagnose MS; it's known as a "diagnosis of exclusion."
What is a mimic?
A disease mimic is a condition that shares many symptoms with other diseases.
If a disease has symptoms that are common to three or four other conditions, doctors must make a final determination, known in medical circles as a "differential diagnosis."
Doctors cannot treat any chronic disease without a confirmed diagnosis for safety reasons. Taking costly and potent medications for the wrong condition could harm your body instead of healing it.
Insurance companies also require formal diagnoses before reimbursing for treatments, surgeries, and prescriptions.
Ruling out disease mimics is also important for a practical reason: specific kinds of diagnoses render different types of results on disability applications.
My fellow columnist Debi Wilson shared that "in the early years of my symptoms, doctors speculating on my diagnosis thought I had fibromyalgia. Fortunately, they did not diagnose me with it. If they had, it would have been much more difficult for me to receive disability compensation."
She also avoided a high-risk surgery that might have led to a separate misdiagnosis.
What are some potential MS mimics?
MS has a broad range of symptoms, and shares similarities with many other chronic illnesses. Common mimics include:
The National Multiple Sclerosis Society offers this comprehensive list of conditions to be excluded before an MS diagnosis can be confirmed.
How is an MS diagnosis confirmed?
An MS diagnosis must meet the McDonald criteria for a differential diagnosis. Established in 2001, the guidelines recommend that to be diagnosed with MS, a patient must undergo:
A clinical evaluation and history by an MS specialist
The MRI must show evidence of lesions (damage) to the brain, optic nerve, and/or spinal cord. This damage must be shown to "disseminate over time and space." In other words, damage should be apparent in more than one area and occur multiple times across a continuum of time.
However, satisfying this protocol can be difficult for some people who may have gaps of several years between MS attacks. The criteria were updated in 2010 to remove lengthy waits for diagnosis. For instance, it allowed for cerebrospinal fluid evidence to replace MRI evidence that lacked proof of "dissemination in time."

Subsequent changes in 2017 further clarified and expedited the process for receiving an MS diagnosis.
Supporting tests
Optional, but highly recommended, supporting tests include these outlined by the Mayo Clinic:
Lumbar puncture: Neurologists look for the presence of at least two oligoclonal bands in the spinal fluid.
Blood tests: These can help rule out mimics and may potentially identify MS biomarkers in the future.
Evoked potential tests: These are nerve conduction studies that measure your nervous system's responses to stimuli in your arms and legs.
Prepare for other tests, too
Some symptoms of MS, including cognitive fog, weak grip, and foot drop might be caused by other coexisting conditions — or comorbidities — such as sleep apnea, gout, or a slipped disc. Your doctor might ask you to undergo tests to identify other conditions unrelated to MS.
I had foot X-rays and tests on my wrists, and discovered that I had both arthritis and carpal tunnel syndrome, which caused pain, stiffness, and weakness.
If you change doctors midstream or opt for a second opinion, it's realistic to expect new rounds of tests to rule out MS mimics.
Patience, patients
It's hard to ask people to wait weeks, months, even years to narrow down a diagnosis, but sometimes it's the only way to work toward treatment. My sympathies go to those who have endured a long delay.
But please stay the course. It will be a relief when you do find out just what ails you. In some cases, it might not be MS at all; it might be something more treatable. One can always hope!
***
Note: Multiple Sclerosis News Today is strictly a news and information website about the disease. It does not provide medical advice, diagnosis, or treatment. This content is not intended to be a substitute for professional medical advice, diagnosis, or treatment. Always seek the advice of your physician or other qualified health provider with any questions you may have regarding a medical condition. Never disregard professional medical advice or delay in seeking it because of something you have read on this website. The opinions expressed in this column are not those of Multiple Sclerosis News Today or its parent company, BioNews Services, and are intended to spark discussion about issues pertaining to multiple sclerosis.