Need to Know: Does My MS Make Me Rare?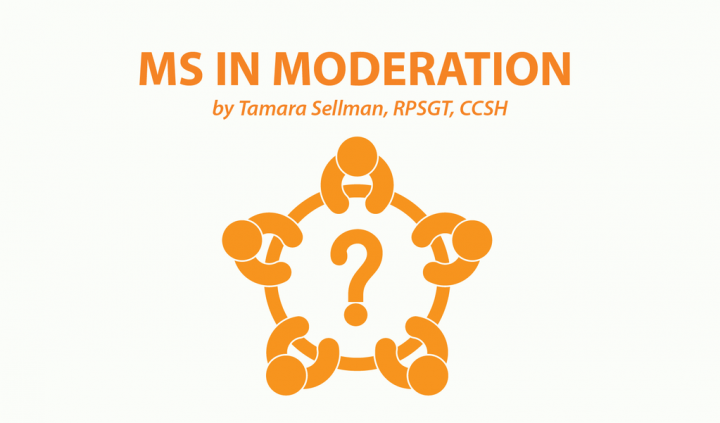 Editor's note: "Need to Know" is a series inspired by common forum questions and comments from readers. Have a comment or question about MS? Please visit our forum.
I love it that Feb. 29 is Rare Disease Day in 2020. Leap day itself is a rarity, a gift of 24 more hours this year to enjoy at the whims of date-keepers. Who couldn't use another day?
I gladly live those bonus hours with multiple sclerosis (MS). It's considered a rare disease, though I find that hard to imagine. I live in the Pacific Northwest, an MS "cluster" region.
Listen, I know so many with MS these days. When I disclose my MS to a stranger, the frequent reply is, "Hey, I know someone with MS!"
Am I rare? Maybe, maybe not.
The Pacific Northwest is hardly the only MS cluster. Most occur in locations far from the equator. Research continues to map a higher prevalence of MS in Scandinavian countries, Ireland, Canada, and other northern countries.
What's rare about MS?
For all the presence of MS in my community, many people still don't know anything about it. Awareness, to me, is unfortunately rare in an MS cluster. It's not as if the nonprofits, hospitals, and patient groups aren't working overtime to educate the community.
I suspect a social disinterest in any chronic illness is at the root of the problem. Not just here, but everywhere. I don't think it's intentional, but rather a reflection of our cultural tendency to dismiss, ignore, or look away when confronted with the human face of chronic illness.
Listen, I get it.
Getting it
I know it's cliché, but I'll say it anyway: Nobody "gets it" until they "get it." Myself included.
When a friend of mine was diagnosed with MS prior to my own diagnosis, I could only respond with sadness and fear. I, too, was ignorant about this snowflake disease.
Flashback: 1980s
My only previous exposure to MS came from volunteering for a Special Olympics event at my high school. I was assigned Tim, a boy in a wheelchair with speech problems.
Tim was a genius with an arch sense of humor, a rebellious teen of few words — but when he spoke, he was capital-A articulate.
At age 13, he didn't want to do the "lame" activities set up for his peers. Instead, he boasted — and displayed — excellent skills as a gamer. This was at a time when video games began to emerge as cool activities for smart kids, when nerds would soon become culturally transformed into heroes.
Tim loved that I gave him free access to the entire campus — anywhere but the gymnasium with the Special Olympics kids. I suspect he felt a rogue freedom while circling the cinder track or visiting the smoking area (another 80s artifact). I happily indulged him, a teenager bent on breaking molds myself.
I served as his "handler" three years in a row. A few years later, the local paper featured Tim as a Make-A-Wish Foundation kid taking an extravagant trip that included — you guessed it — high-level video gaming. (I quietly fist-pumped when I read that.) He passed away from complications of MS not long after.
Fast-forward: The 2000s
I confess, after my friend's diagnosis in 2001, I remember thinking the thing we hate to hear spoken aloud: "But you don't look sick."
Twelve years later, my own diagnosis elicited tears in some friends, who presumed I was "done for."
Meanwhile, my friend had endured a divorce post-diagnosis and launched a career she enjoys today. She frequently globe-trots, has grandkids, and doesn't use a wheelchair.
What both Tim and my friend taught me is this: We'll ultimately find ways to live our best lives with MS, if that is our intention.
Keyword: intention.
What makes me rare?
I don't think MS makes me rare. I think being a lifelong writer makes me lucky.
I always have my radar up, constantly in observation/eavesdrop mode. I study human behavior from the trenches and read voraciously. What I learn, I process and synthesize, then report through words.
Beyond the columns I write for Multiple Sclerosis News Today (and I learn so much by writing the "Need to Know" series!), I'm also a poet, a short-story writer, an essayist, a blogger, a journalist, and a teacher.
The more I learn about MS, the better I can both self-advocate and serve social media forums where newly diagnosed people struggle.
It's my intent to spend the rest of my life doing this.
But will I succeed? That remains to be seen.
It can be hard. When vision problems or vertigo happen, I can't use a computer. When fatigue hits, I lose hours to a couch. When I can't find words, it's a living hell.
(Note: My temporary inability to comprehend written words inspired the initial doctor's visit that led to my diagnosis.)
Being unable to read is as terrifying to me as being wheelchair-bound.
But I persist. And that doesn't make me rare, that makes me human and inspired.
***
Note: Multiple Sclerosis News Today is strictly a news and information website about the disease. It does not provide medical advice, diagnosis, or treatment. This content is not intended to be a substitute for professional medical advice, diagnosis, or treatment. Always seek the advice of your physician or other qualified health provider with any questions you may have regarding a medical condition. Never disregard professional medical advice or delay in seeking it because of something you have read on this website. The opinions expressed in this column are not those of Multiple Sclerosis News Today or its parent company, BioNews Services, and are intended to spark discussion about issues pertaining to multiple sclerosis.