Thinking Outside the Box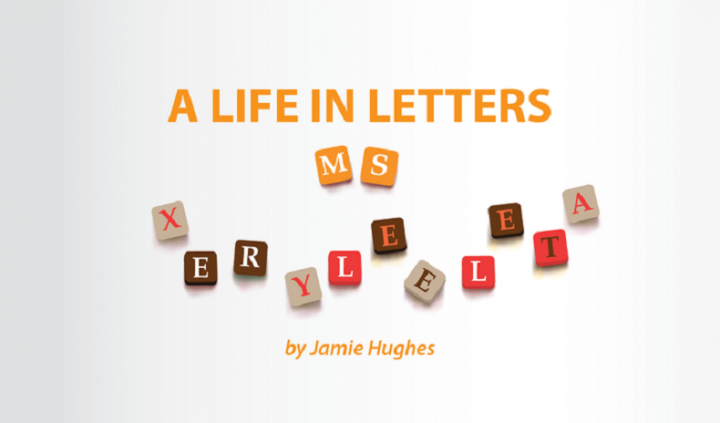 There's a story I love to tell about my dad, a retail warrior with more than 30 years of experience under his belt. And it's one that I think is apropos for those of us dealing with multiple sclerosis.
Back in the 1980s when he was a department manager with Wal-Mart, he received a shipment of 1,000 ice scrapers. Normally, this wouldn't be a problem. After all, a major retail outlet can move that many items easily. However, he received this shipment in April. In Florida. As a long-time resident of the Sunshine State, I can tell you that there's not a lot of ice that needs scraping when the average temperature hovers somewhere in the mid-80s.
His manager told him that he needed to get the items on an end cap and get them out the door. What was he to do? Hang his head in shame? Give up? Heck no! That's not how my father (or I) handle business.
He went to lunch that afternoon, and on the way there, a pair of lovebugs (mid-coitus) smacked directly onto his windshield, leaving a huge smear right in his line of vision. It was then that the lightbulb appeared over his head and he shrieked, "Eureka!" (Or at least I like to imagine him doing so.)
He went back to the store, set the ice scrapers up on the end cap that awaited them, and marketed them with some signage that read, you guessed it, "Love Bug Scrapers." They were sold out in about two and a half weeks.
Boom. Problem solved. Profit made. Product moved. Gold star and a personal pan pizza for my dear ol' dad.
Sometimes life hands you something that seems impossible, whether in the form of a neurological disease or a 1,000 seemingly unsellable items. But the way I see it, while we don't have a choice about what gets thrown our way, we do have a choice when it comes to our attitude. Dad didn't just see a problem; he saw a solution. He used his creativity and made it happen.
And the same is true for us as MS warriors. We have to find workarounds and make plan Bs all the time. That's just part of life with this condition. The alternative is quitting, and that's just unacceptable to me. I hope you don't accept it, either. Our lives are just that — ours — and we cannot let them be taken from us, no matter how difficult the challenges may seem at first blush. It's up to us to look again, think outside the box, and push past the tests with all of the grit, grace, and guts we have.
When we do, we are champions (regardless of how well a plan works out) and total, absolute badasses. I'm also willing to bet that we surprise ourselves on occasion with our fortitude and all that we are capable of. So keep fighting, fellow warrior. Make it happen. Live life on your terms.
***
Note: Multiple Sclerosis News Today is strictly a news and information website about the disease. It does not provide medical advice, diagnosis, or treatment. This content is not intended to be a substitute for professional medical advice, diagnosis, or treatment. Always seek the advice of your physician or other qualified health provider with any questions you may have regarding a medical condition. Never disregard professional medical advice or delay in seeking it because of something you have read on this website. The opinions expressed in this column are not those of Multiple Sclerosis News Today or its parent company, BioNews Services, and are intended to spark discussion about issues pertaining to multiple sclerosis.