Need to Know: What Are Evoked Potential Tests?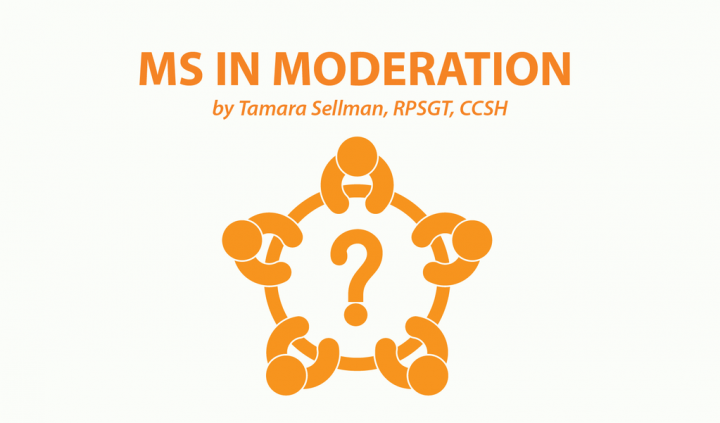 Editor's note: "Need to Know" is a series inspired by common forum questions and comments from readers. Have a comment or question about MS? Visit our forum. This week's question is inspired by the forum topic "Searching for a diagnosis" from May 14, 2018. Did you undergo evoked potential testing for your diagnosis? What was the experience like? Post your replies in the comments below or at the original forum entry.
The day I went in for evoked potential tests as part of my multiple sclerosis diagnostic protocol, I found the process mostly amusing, if only because I could appreciate the science behind the testing, and I enjoyed meeting other technologists who performed the kinds of tests that are similar to the work I did.
I work in the field of sleep medicine, where measuring electrical signals in the brain and body can help identify and diagnose medical conditions. Before I left my night job as a sleep technologist, thanks to MS, I would "hook up" patients for overnight sleep studies, then I'd collect recordings of their electrical signals to be scored and interpreted by a sleep physician.
But I must say that these nerve conduction studies were weird.
What exactly are evoked potential tests? And should a person with MS undergo them as part of their diagnosis protocol?
We're all 'on the grid'
The central nervous system (CNS) is the "electrical grid" between the brain and body. It delivers signals for millions of physical processes, from voluntary ones like eating to involuntary ones like the beating of your heart.
MS occurs when the CNS suffers damage from attacks by a dysregulated immune system. The result is both partial and complete demyelination, the damage done to the coating of these nerves.
When the grid goes down
A muscular activity like walking may result in clumsiness, muscle weakness, or a shift in balance due to demyelinated nerves.
Some people will have blurry vision, their eyes won't "track" properly, or they may suddenly be unable to read, suggesting demyelination of the optic nerve and others that support vision.
Another area that demyelination strikes is speech. People might struggle to pronounce words correctly, experience a curious slowness in speech, encounter problems finding enough breath to speak, and fail with basic word-finding.
Disability and dysfunction remain at the heart of MS. If you began to experience these deficits, your first move probably was to visit your doctor to figure out why your "grid" had "gone down." The result? An MS diagnosis after multiple procedures, which may have included nerve conduction studies.
Evoked potential tests
Enter the nerve conduction studies known as evoked potential tests. These tests measure the speed of signals traveling between your brain and other parts of the body.
These nerve conduction studies focus on three key areas:
Visual evoked potential test
This test screens for damage to the optic nerve and is considered the most common nerve conduction study used in an MS diagnosis. The technologist places electrodes on key areas of your face and scalp, then sits you in front of a monitor to stare at a bizarre checkerboard test pattern that moves while they test each eye separately. This test doesn't hurt, but those with MS-related vision problems will definitely feel unnerved staring at those squares!
Brainstem auditory evoked potential test
This test operates like a hearing test, so you won't be quite as surprised by the procedure. It checks for problems with hearing that are traceable to nerve damage. You sit in a room with headphones on and listen for different clicks in one ear, then in the other.
Somatosensory evoked potential test
The peripheral nervous system consists of all the nerves that aren't in the CNS. Think of these nerves as those that transmit brain signals to and from your feet, hands, bladder, and other organs.
The somatosensory evoked potential test measures how long it takes for the body to respond to signals outside of the CNS. The technologist will place electrodes on your forearms, lower legs, and scalp, then deliver small electrical impulses to the arms and legs to measure your responses to them.
I found this test to be the most uncomfortable. You will feel a strange jumpiness that can become intense at times. (There's no pain, exactly, but — I'm not gonna lie — the sensation is weird.)
Evoked potentials: Not required, but useful
Keep in mind that these tests aren't always used to diagnose MS. If you don't undergo them, it's probably because your doctor has better information from an MRI or lumbar puncture results. Or your symptoms might suggest you don't need them.
If you do need them, however, don't be afraid! They're completely safe and give the MS specialist useful information about the nature of your disease.
Just be prepared for a little strangeness and discomfort.
***
Note: Multiple Sclerosis News Today is strictly a news and information website about the disease. It does not provide medical advice, diagnosis, or treatment. This content is not intended to be a substitute for professional medical advice, diagnosis, or treatment. Always seek the advice of your physician or other qualified health provider with any questions you may have regarding a medical condition. Never disregard professional medical advice or delay in seeking it because of something you have read on this website. The opinions expressed in this column are not those of Multiple Sclerosis News Today or its parent company, BioNews Services, and are intended to spark discussion about issues pertaining to multiple sclerosis.