Ralph and the Cherry on Top of Life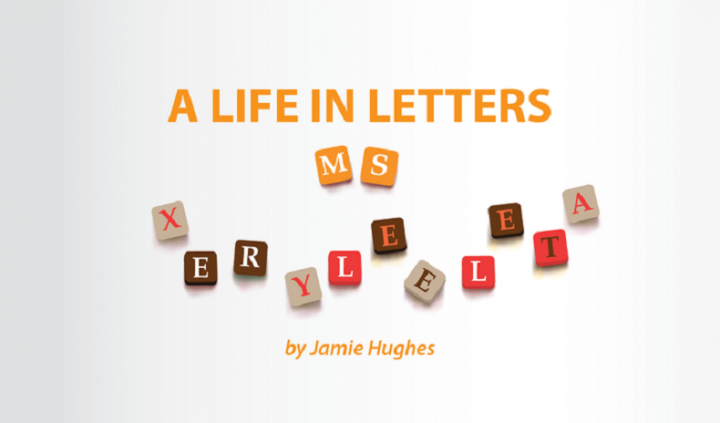 I have a new personal hero. His name is Ralph Wendorf.
We probably don't have much in common. He's not even an MS patient! I've never met him, and I likely never will. He lives across the country from me, in New Mexico, but thanks to a local broadcast that made the national news, I got the chance to watch him celebrate his 100th birthday. You can, too, by visiting this page.
The journalist covering the affair asked him the pressing question, the one we all want the answer to: "What is the secret to long life?" His answer: "I always put two cherries in my Manhattan."
Boom. Simple as that.
I mean, Ralph looks to be in good health and fine spirits. I'm guessing he's done all the right things and has lived a good life. But he boils it down to a one-sentence statement that is going to stick with me for a while.
What does it mean "to put two cherries in your Manhattan"? Is it simply an example of treat yo self? Certainly there's an amount of self-indulgence there, but Ralph doesn't strike me as the type. I mean, he looked rather more practical than profligate, judging by his suspenders and the notepad in his pocket.
No, I think it has something more to do with truly enjoying the things that are present in your life. Not only are you supposed to sit back and enjoy a cocktail — you are supposed to enjoy it to the fullest by popping that extra maraschino cherry on top. That's sometimes hard to do when you're struggling with multiple sclerosis, and it's been, to quote George Orwell, double-plus-hard in recent weeks with all this coronavirus nonsense going on. But judging by the size of his birthday party, it doesn't look like the virus is holding Ralph back much.
That means I don't have any excuse. I'm going to do the things I enjoy with gusto. I'm going to eat food that tastes good, make drinks that satisfy, and savor them rather than eat while sitting in front of a screen. I'm going to spend more time with my family or engaging in a new hobby that delights.
So, the question for you, dear reader, is this: What's your extra maraschino cherry? What is that one little thing that makes life richer and better for the living? Because the truth of the matter is, we may all want to live to 100, but what's the point if we're not enjoying our days? I think the reason he's lived so long is because he has truly relished the things that have been given to him.
Life isn't some grueling death march that we force ourselves to endure; our days are gifts. They are blessings. Yes, even the ones that seem harder than others. The hard days can sometimes be the best blessings of all when examined from a certain point of view.
So that's my challenge to you today. Find your "cherries," and whatever they are, choose to embrace them. Don't skip these things because they seem small or frivolous. Ralph didn't, and I'd say it worked out pretty well for him.
***
Note: Multiple Sclerosis News Today is strictly a news and information website about the disease. It does not provide medical advice, diagnosis, or treatment. This content is not intended to be a substitute for professional medical advice, diagnosis, or treatment. Always seek the advice of your physician or other qualified health provider with any questions you may have regarding a medical condition. Never disregard professional medical advice or delay in seeking it because of something you have read on this website. The opinions expressed in this column are not those of Multiple Sclerosis News Today or its parent company, BioNews Services, and are intended to spark discussion about issues pertaining to multiple sclerosis.