How to Release Fear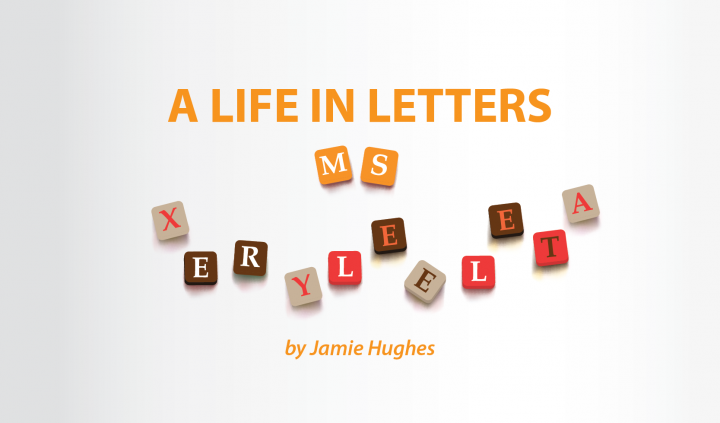 I just turned 42, and though I am wiser and stronger and more independent than I was a few decades ago, not everything is coming up roses. Some days, I feel weak and helpless. Other days, I'm overwhelmed. And that's just part and parcel of life for every human being on the beautiful blue ball we call Earth.
I also have to deal with being an MS patient. I — like you, dear reader — have to deal with all the pain, struggle, and uncertainty that come with a chronic illness. And sometimes, it can be the most overwhelming thing of all. There are days when I feel like I can't beat it, when I wonder if it's even worth getting out of bed. And there are mornings when I leap out of bed, the morning already between my teeth.
And what holds me back on those hard days? More often than not, it's fear in all its various and sundry forms. Fear in all its colors and varieties. It can be a soft, niggling worry about my health or finances or full-blown panic when a new symptom arises. In the end, it's all the same. Fear is fear is fear.
That's why I'm glad I tripped across a poem by Joy Harjo, the 23rd poet laureate of the United States, called "I Give You Back." You can listen to her perform it here, and the full text can be found here.
Granted, many of her fears are unique to her story. I have never known hunger like she has, never experienced rape, never had my house burned down by soldiers. But I do understand what she's getting at — some of the experience of this poem is universal.
Fear has a way of moving in with you, of taking your life from you one inch at a time if you let it. You have to confront it and let it go if you're ever to be truly free. I've spent many years since my diagnosis doing just that — looking my fears in the face and releasing them one at a time.
I especially love the last third of this poem, which reads as follows:
"Oh, you have choked me but I gave you the leash.
You have gutted me but I gave you the knife.
You have devoured me but I laid myself across the fire.
I take myself back,  fear.
You are not my shadow any longer.
I won't hold you in my hands.
You can't live in my eyes, my ears, my voice,
my belly or in my heart,
my heart,         my heart
But come here,  fear.
I am alive and you are so afraid
                                                               of dying."
Why? Because these lines speak of ownership and bravery. In the first of those three stanzas, she admits to her own role in her fear. It hurt her, she admits, but she let it.
The last eight lines are a beautiful and generous reversal. She doesn't place blame or beat herself up. She simply says, "I take myself back, fear." The time of suffering under you is over, she's saying. I refuse to hold on to you any longer.
And it ends with an awesome declaration, a reversal of the power structure. Because she is strong, because she has given it back, she is no longer afraid. She is alive, and instead, fear is the one left feeling afraid, less than, and lost.
So if you're fearful today for reasons internal or external, take heart. Find a line or two from Ms. Harjo's words that give you courage. Write them on a note to stick in your pocket or tape them to your bathroom mirror. And remember that fear only has power over you as long as you allow it to. Be brave, dearest. Take yourself back.
***
Note: Multiple Sclerosis News Today is strictly a news and information website about the disease. It does not provide medical advice, diagnosis, or treatment. This content is not intended to be a substitute for professional medical advice, diagnosis, or treatment. Always seek the advice of your physician or other qualified health provider with any questions you may have regarding a medical condition. Never disregard professional medical advice or delay in seeking it because of something you have read on this website. The opinions expressed in this column are not those of Multiple Sclerosis News Today or its parent company, BioNews Services, and are intended to spark discussion about issues pertaining to multiple sclerosis.