Eugene Peterson and Lessons About Intentional Living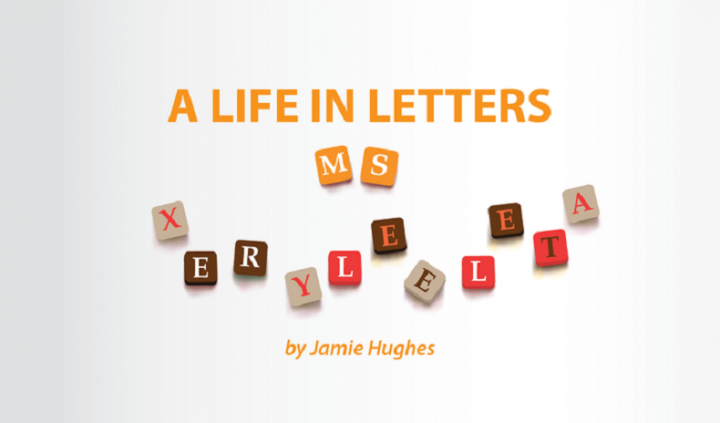 The last few months have been interesting for obvious reasons. All of our routines have been toppled over like a stack of blocks, things that were once mundane now feel alien, and getting back to "normal" (whatever that looks like) still feels as far away as the horizon. But I have multiple sclerosis, and if there's one thing I know well it's adapting to change.
My condition has forced me to develop new skills and coping strategies over the last 16 years. But everything has been put to the test during these strange days. I've learned a good deal about dwelling in possibility as Emily Dickinson might put it, of remaining present in the moment to see what it has to teach. That's why a recent conversation between writer and pastor Eugene Peterson and poet Luci Shaw "slapped my spot," as we say in my family. (Basically, that means it satisfied me deep down, like a cool drink of lemonade on a hot day.)
If you've read this column for any length of time, you know I am a follower of Christ, but I don't think you need to be one yourself to gain something from listening to Peterson's words. He was one of the good ones — a winsome, thoughtful man in every way that mattered.
Two passages in particular have stuck with me in recent days, both of which are food for thought if you're trying to live intentionally, whether you have to do so with MS or not.
When discussing the value of poetry, Peterson said, "We live in a culture where very few poets get attention. Language is related to information, for getting things done. But the Christian life, the spiritual life, is not about information or getting things done. It's about living. I want to live. I want to find out how. I want encouragement to live. I need companions in living."
I think poetry is valuable to all people, not just Christians, because it requires us to do some slow reading. Poetry, the good kind at least, can't be gulped down like news or consumed in small bites like the stuff you find on a social media feed. Poetry asks you to sit for a spell, to think about things you might otherwise blow on by, and that's something we sorely need these days.
I moved with a great deal more speed before I was diagnosed, and what I called "life" in those days was far from it. In some small way, MS proved beneficial to me. It made me more of a human being and less of a "human doing." I see my days for what they are now — gifts — and try to live accordingly.
I especially love the earnestness of the second half of Peterson's quote above. Life isn't about accomplishing things or knocking out to-do lists, it's about living. It's about learning how and encouraging others, our companions on the journey, to do so as well.
Poetry, gardening, conversation, crafting, cooking from scratch — all of these time-consuming activities help us to be more intentional, to live richly and fully. (They're also great stress relievers if you're an MS patient!) I'd forgotten about them for a time in all the hugger-mugger of "life as usual," and I'm glad to have the time to rediscover them (and myself through them).
The other assertion Peterson made had something to do with certainty and truth. He stated, "We've been trained by our culture to think that if we just have one more piece of evidence we'll know the whole thing. That's what drives scientific exploration, which is a good thing, but it turns into a bad thing if the scientist becomes arrogant about what he knows, if he assumes that he understands the whole thing and can do anything he wants. This is one of the dangers of technology: If we have the ability to do something, we think we have the authority to do it. … Living with some tension, in mystery, is part of the life of faith, and it's what keeps us growing. The minute we become dogmatic, we close our minds. There's a lot to be said for saying, 'I don't know.'"
There is something beautiful and freeing about being able to say "I don't know." It humbles you, reminds you that there are things out there that are "beyond your ken," as the Scottish say. And that's OK.
In my quest to fix all the problems in the world and to push back the darkness, I've lost sight of the value of mystery and living in the delicious tension that is the unknown. I've worked myself to the bone for certainty, safety, and security, even though in some part of my mind I always knew they were ersatz goals, flimsy as rice paper. If I'd ever attained them, I would have found nothing more than shadow and air.
That's why I'm thankful for the last few months, each of which has helped me loosen my death grip on certainty, to relax my hands and my mind and embrace each day — not for what I can do with it, but for the gift that it is.
***
Note: Multiple Sclerosis News Today is strictly a news and information website about the disease. It does not provide medical advice, diagnosis, or treatment. This content is not intended to be a substitute for professional medical advice, diagnosis, or treatment. Always seek the advice of your physician or other qualified health provider with any questions you may have regarding a medical condition. Never disregard professional medical advice or delay in seeking it because of something you have read on this website. The opinions expressed in this column are not those of Multiple Sclerosis News Today or its parent company, BioNews Services, and are intended to spark discussion about issues pertaining to multiple sclerosis.