What Will We Do?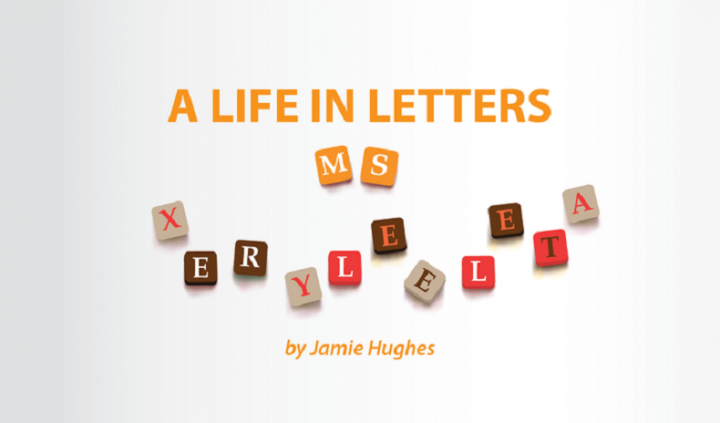 I recently started writer David Sedaris' MasterClass, and one piece of advice he keeps reiterating is the importance of keeping a diary, a daily record of your doings and dealings in this world. It's a habit I've fallen out of, so I bought a stack of Moleskine cahier journals and brought them home.
But I haven't written anything in them. I haven't even removed them from their plastic wrapper. Why? Because every day seems to be the same recently. Wake up, eat, work, do something around the house, eat again, watch TV or read, go to bed. Day after day, it's the same thing with very little variation.
Multiple sclerosis comes with many symptoms. Some are physical, but many more are emotional and psychological. Until recently, I'd done a good job keeping the latter at bay. But 2020 has been a strange year, to say the least, and it's forced me to consider life in a new way. There may come a day when I stay home more often than not because MS has made it necessary, and I want to be ready if that happens.
Mary Oliver's poem "The Summer Day" has proven helpful to me as I work through the particulars of this problem. It's a single stanza long, comprising 19 lines that contain observations as well as questions. Most of the poem focuses on a grasshopper the speaker has found and is feeding with sugar from her hand.
She spends a great deal of time contemplating this simple, elegant creature, and when it flies away, she turns that deep gaze inward to contemplate what it is to be alive and the value of paying attention to every aspect of life. Oliver argues for the primacy of being present, of kneeling down in the grass and strolling through fields without a goal in mind or a timeline to follow. She understands "how to be idle and blessed." Oh, that we were all so fortunate!
That's why I don't have anything to write. I haven't been fully present. I haven't dropped down in the grass or strolled along a path. I've forgotten what it is to read a book in the shade of an oak or to eavesdrop on people talking over brunch. Sadly, I haven't gotten outside myself for one reason or another. I know that and always have. But it's easy to forget in the quagmire of the daily, isn't it?
That's why the last three lines of the poem are such a wake-up call, an invitation to shake off the stupor and move into a way of being that is more beautiful and winsome. Oliver writes, "Doesn't everything die at last, and too soon? / Tell me, what is it you plan to do / with your one wild and precious life?"
Those are lines you have to do something with. Yes, everything eventually dies, sometimes much sooner than we anticipated. Maybe it will be a loved one or a dream. Maybe it will be us. All the more reason to live well, to observe the world, and to drink it in like fine wine. All the more reason to figure out what to do "with your one wild and precious life." It's the only one we'll get, and though the days sometimes feel long, the truth is that it will all be over before we know it.
That's why it's imperative for us to closely observe all the life that's going on around us, to see and hear, to taste and smell and touch the world. It's a gift we must continually look forward to receiving and unwrap with gusto.
I think I'll start one of those diaries now.
***
Note: Multiple Sclerosis News Today is strictly a news and information website about the disease. It does not provide medical advice, diagnosis, or treatment. This content is not intended to be a substitute for professional medical advice, diagnosis, or treatment. Always seek the advice of your physician or other qualified health provider with any questions you may have regarding a medical condition. Never disregard professional medical advice or delay in seeking it because of something you have read on this website. The opinions expressed in this column are not those of Multiple Sclerosis News Today or its parent company, BioNews Services, and are intended to spark discussion about issues pertaining to multiple sclerosis.