Being Freed by Who I Am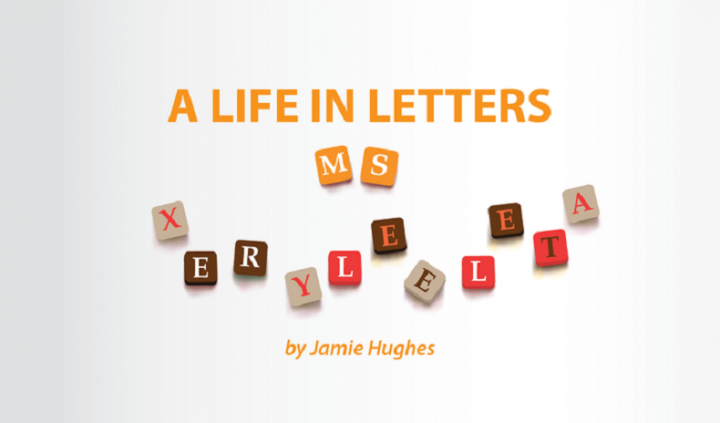 Every few days, I go out to our Little Free Library and change the messages on the two side walls, which are covered in chalkboard paint. One of my missives reads: "My 'summer body' plans didn't work out, but I'm killing my reading list. Take that, 2020!"
And it's true, I am doing a bang-up job. I'm 18 books ahead of schedule for my reading goal and likely will manage to consume close to 70 books this year.
"That's 'hashtag' fancy," as my 6-year-old niece would say.
The reason? I'm stuck at home and have had a lot more time to chill out with a book in front of my face. (I even set a hammock up in our front yard to have another space to lounge!) And brain rest is important for those of us living with MS. If you'd like to read more about it, I highly recommend this column by Tamara Sellman.
I've written several times about the importance of reading, so I won't revisit old territory, hit you with the science, or strive to inspire you with beauty. I want to talk about a series of novels I've been enjoying during these strange times, and one quote in particular.
First off, if you're looking for a way to pass the time until life gets back to "normal" — whatever that looks like — allow me to recommend the works of Robin Hobb. She has created an amazing world filled with magic, pirates, talking ships, dragons, and all other manner of delightful nerdy things, and the best part is that there are 16 — count 'em, 16! — books in the series. I started reading her work at the beginning of March, and I've already shot through eight novels.
The last book I read, "Golden Fool," ends with one of the main characters, FitzChivalry Farseer, getting ready to go on a long and dangerous quest. He spends most of his life hiding who he is and what he can do, but you can feel a stirring in him by this point. He's tired of lying, tired of trying to be all things to all people and constantly feeling like a failure. Thankfully, he gets some sage advice from a trusted friend who says, "You always chose to be bound by who you are. Now choose to be freed by who you are."
That quote struck me, and despite the fact the plot was picking up and rising to a dramatic climax, I stopped and mulled those words over for a few minutes. I thought about all the ways I, too, hide who I am. I ask questions when I really should be making statements. I hide the parts of my body I am ashamed of. Sometimes I lie and say I'm OK when I'm really not. I'm choosing to be bound by who I am when I should be freed by it. Knowing who I am and what I can do liberates me to be fully myself.
I have to wonder if I'm alone in this. Are other people — other MS patients — wrestling with this? Are they lying to themselves about who they are or, worse yet, apologizing for it? Because we don't have to do that to ourselves. We should be proud of who we are, every single aspect of our precious, unique, handcrafted selves. We already carry one burden; there's no need to take on another unnecessarily.
Fiction may be so much make believe, but sometimes it can be the truest writing of all.
***
Note: Multiple Sclerosis News Today is strictly a news and information website about the disease. It does not provide medical advice, diagnosis, or treatment. This content is not intended to be a substitute for professional medical advice, diagnosis, or treatment. Always seek the advice of your physician or other qualified health provider with any questions you may have regarding a medical condition. Never disregard professional medical advice or delay in seeking it because of something you have read on this website. The opinions expressed in this column are not those of Multiple Sclerosis News Today or its parent company, BioNews, and are intended to spark discussion about issues pertaining to multiple sclerosis.