What's Haiku With You?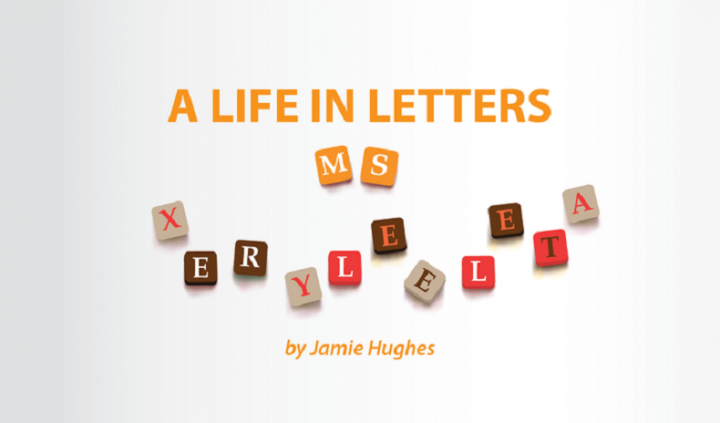 I don't know about you, but most mornings my brain feels like it's full of hyperactive gerbils. This could be my multiple sclerosis, or it could be pandemic brain fog. Either way, I understand that song by The Police in a brand new (and very real) way these days: "Too much information running through my brain / Too much information driving me insane."
So, instead of coming straight down and getting to work, I've tried two new things to help slow and focus my mind. The first is an app called Pray As You Go, created by Jesuits in Britain. It's also available in Spanish, French, and Dutch.
Each day of the week, two speakers (a man and a woman) lead you through a Scripture reading, guided prayer, and quiet meditation. Sessions are between 11 and 13 minutes. I sit down in my chair, close my eyes, and allow the music and voices to guide my thoughts.
Making time for just a few minutes of quiet contemplation has really made a difference, and I actually look forward to completing a session each morning before the sun has fully come up. Sometimes, if I time it right, it's still dark when I close my eyes and dawn when I open them. I finish refreshed and ready to face the day.
After that, I've been reading a book of haikus written by my favorite Japanese poet, Kobayashi Issa — just a few pages each day. For those of you who don't remember sixth-grade language arts class (or don't want to!), a haiku is, according to the Poetry Foundation, "A Japanese verse form most often composed, in English versions, of three unrhymed lines of five, seven, and five syllables. [It] often features an image, or a pair of images, meant to depict the essence of a specific moment in time."
It only takes a few minutes to read a selection of these poems. They're short, but don't let that fool you. They're meant to be read slowly and meditated on. For example, take this piece from the set of Issa's poems I read today:
"Like misty moonlight,
watery, bewildering—
our temporal way"
Simply gorgeous! By putting those two things together — the visual image as well as the feeling — he gives us language to understand life and its brevity.
Finally, after I meditate and read a few haikus, I take out a small journal and write between five and seven haikus of my own. It helps me focus on the details, relax, and use my creativity, which is certainly beneficial when one is living with multiple sclerosis on a daily basis. Here's one I wrote today:
"My mind's a river,
thoughts like fish I cannot catch.
I wait, hands empty."
It takes roughly 30 minutes to complete both of these activities, but they've already shown huge dividends in my state of mind over the last few weeks.
If neither of these frosts your flakes, go out and find a ritual or two that do work. A morning hike or keeping a journal/diary are both excellent options. Perhaps you'd like to play guitar again or practice a little yoga. There's really no wrong way to accomplish this goal, so get out there and try something new.
***
Note: Multiple Sclerosis News Today is strictly a news and information website about the disease. It does not provide medical advice, diagnosis, or treatment. This content is not intended to be a substitute for professional medical advice, diagnosis, or treatment. Always seek the advice of your physician or other qualified health provider with any questions you may have regarding a medical condition. Never disregard professional medical advice or delay in seeking it because of something you have read on this website. The opinions expressed in this column are not those of Multiple Sclerosis News Today or its parent company, BioNews, and are intended to spark discussion about issues pertaining to multiple sclerosis.