#MSVirtual2020 — No Evidence of Disease Activity Seen in Most RRMS Patients After Switching to Ocrevus, Data Show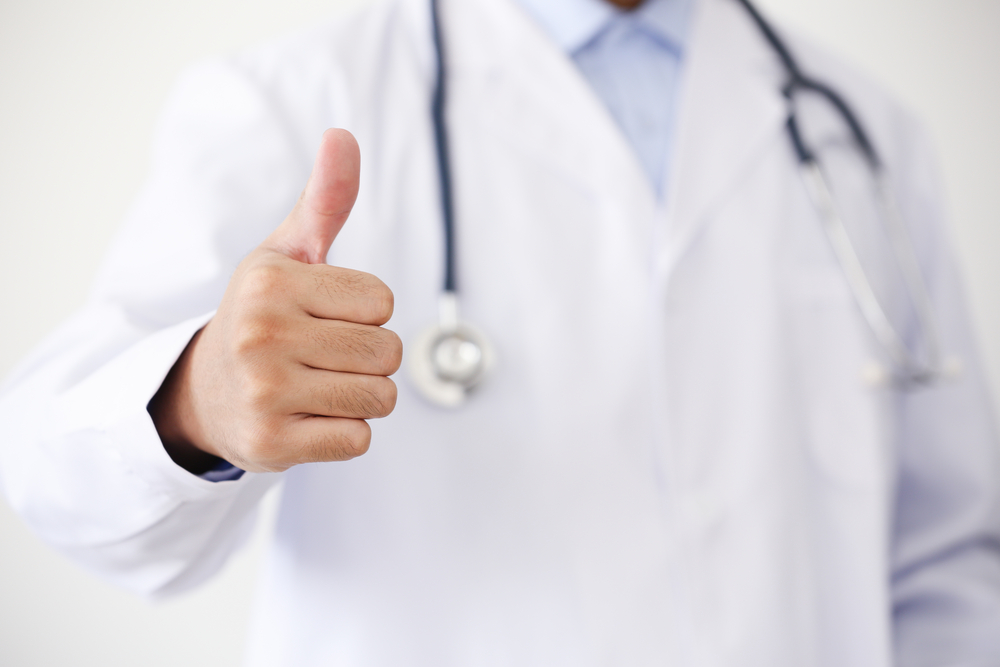 Switching to Genentech's Ocrevus (ocrelizumab) following suboptimal treatment responses significantly lessens symptoms and leads to high rates of no evidence of disease activity in people with relapsing-remitting multiple sclerosis (RRMS), according to data from a Phase 3b clinical trial.
That finding, as well as data about patients' adherence and persistence with Ocrevus, will be presented during MSVirtual2020, set for Sept. 11–13. MSVirtual2020 is a joint Americas Committee for Treatment and Research in Multiple Sclerosis (ACTRIMS) and European Committee for Treatment and Research in Multiple Sclerosis (ECTRIMS) online conference.
"While conditions of the nervous system are some of the most complex to understand and treat, we are committed to following the science to … slow and eventually stop disease progression in MS," Levi Garraway, MD, PhD, said in a press release. Garraway is Genentech's chief medical officer and head of Global Product Development.
Ocrevus is a second-generation anti-CD20 antibody, which targets B-cells, the immune cells that drive attacks against myelin in MS. It is approved for the treatment of primary progressive MS (PPMS) and relapsing MS.
An international Phase 3b clinical trial, CASTING (NCT02861014), was designed to evaluate Ocrevus' safety and effectiveness in RRMS patients who showed suboptimal responses to other disease-modifying therapies (DMTs).
CASTING results will be presented through two posters: "Ocrelizumab Phase IIIb efficacy from CASTING: 2-year NEDA (MRI re-baselined) subgroup rates in RRMS patients with a suboptimal response to prior DMTs," (abstract #P0219); and "Improvements in patient-reported SymptoMScreen scores among ocrelizumab-treated patients with RRMS: 2-year results from the CASTING clinical trial" (abstract #P1039).
The CASTING study involved 680 patients (435 women and 245 men) who had received one (60.4%) to two (39.6%) prior DMTs. Participants were enrolled due to the presence of disease activity related to brain lesions only (24.6%, assessed with MRI), relapses only (35.0%), and both (40.4%).
The trial's main goal was to assess the proportion of participants achieving no evidence of disease activity (NEDA) — a status defined by the absence of new or enlarging brain lesions, relapses, and 24-week disability progression — after two years of treatment.
Two-year data showed that 74.8% of patients achieved NEDA, with higher proportions found among those enrolled due to MRI-based disease activity — 80.6% vs. 75.1% with relapse only, and 70.5% with relapse and MRI disease activity.
NEDA rates were higher than 66% across a wide range of disease-related and demographic groups, regardless of prior treatment background. However, patients with less disability at enrollment, fewer relapses prior to study entry, who had received only one previous DMT, or who were previously treated with interferons, were more likely to achieve NEDA (rates greater than 75%).
Ocrevus effectiveness also was evaluated through changes in SymptoMScreen, a new patient-reported outcome tool to assess symptom severity in 12 domains: walking, hand function/dexterity, pain, spasticity, fatigue, bladder function, sensation, vision, dizziness, cognitive function, depression, and anxiety.
Ocrevus treatment led to a significant reduction in SymptoMScreen scores, reflecting lower symptom severity, particularly in sensation and vision problems, fatigue, depression, and dizziness. The proportion of patients with at least one symptom causing at least moderate limitation dropped from 31.6% at study start to 26.3% after two years of treatment.
These findings highlighted that RRMS patients switching to Ocrevus after a suboptimal response to previous DMTs had a significant reduction in symptom burden and were likely to achieve NEDA after two years.
Two other posters will focus on Ocrevus adherence (compliance with treatment every six months) and persistence (continuing treatment) in real-world settings.
In the poster "Treatment persistence and adherence to Ocrelizumab in the real-world setting – an ad-hoc analysis of the CONFIDENCE study" (abstract #P1063), researchers will present data from CONFIDENCE (EUPAS22951), an ongoing 10-year, non-interventional study involving about 250 centers in Germany.
The interim analysis included 1,614 Ocrevus-treated patients, 1,296 with relapsing MS and 318 with PPMS. Participants with relapsing MS had less disability (as assessed with the expanded disability status scale) and twice as long disease duration than those with PPMS.
Ocrevus treatment persistence at 18 months was 96.6%, with no major differences between the two groups of patients. The median time between treatment dosing ranged from 5.9 to six months.
"This analysis shows high treatment persistence for OCR [Ocrevus] patients at 18 months and strong adherence to recommendations to administer OCR infusions every 24 weeks," researchers wrote in the abstract.
Another poster, "Persistence and adherence to ocrelizumab compared with other disease-modifying therapies for multiple sclerosis for up to 18 months in the US" (abstract #P0897), will show results based on the U.S. PharMetrics Plus commercial claims database.
This analysis included 4,587 MS patients who began a new DMT between April 2017 and September 2018. A total of 1,319 patients started Ocrevus, 1,051 patients an injectable DMT, 1,876 patients an oral therapy, and 341 patients an into-the-vein treatment.
Results showed that compared with those initiating other DMTs, Ocrevus-treated patients had the highest treatment adherence (93.4% vs. 69%–76%) and persistence (92% vs. 57%–72%) after one year.
At 18 months of treatment, Ocrevus also was associated with a higher persistence (83%) than other DMTs (45%–60%).
Notably, patients receiving other DMTs had a three to five times higher risk of discontinuing treatment and a four to almost seven times higher risk of non-adhering to treatment schedule at one year, compared with those on Ocrevus. Similar trends were found at 18 months.
Data from both posters suggest that patients on Ocrevus strongly adhere to treatment dosing and are not likely to discontinue treatment, and that Ocrevus adherence and persistence are superior to those of other DMTs for MS after one-and-a-half years of treatment.
Additional findings from the MS research program of Roche's subsidiary Genentech also will be shared during the meeting in 19 posters and one oral presentation.
"From the success of our first-in-class B cell MS therapy Ocrevus, we are poised to continue advancing the science in MS," Garraway said.