Early Use of Ocrevus Best for Slowing PPMS Progression, Long-term Data Show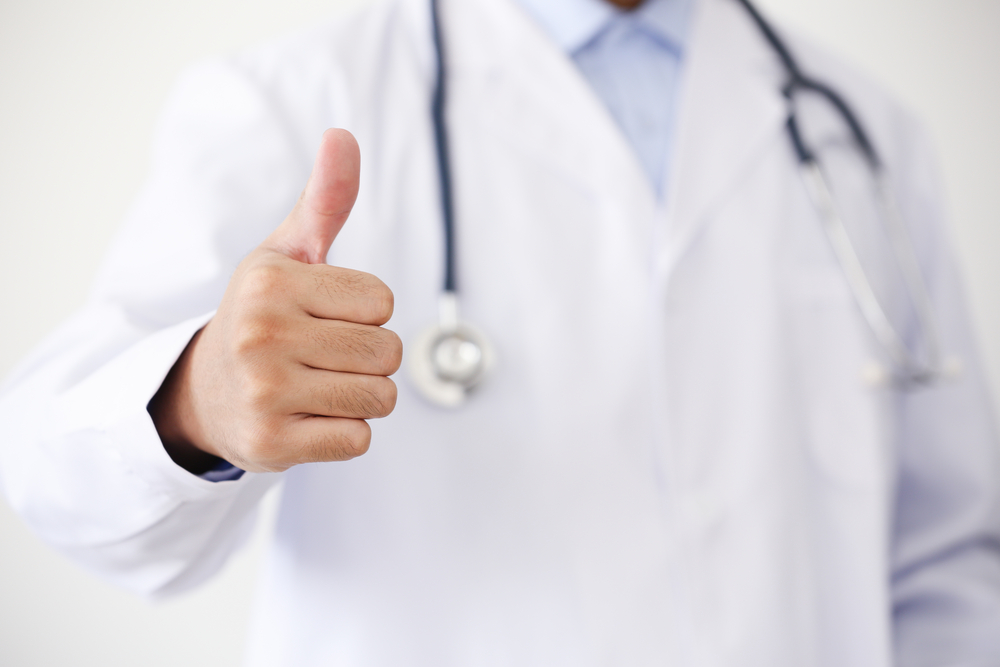 Early and continuous use of Ocrevus (ocrelizumab) significantly slows disability progression and delays the time until wheelchair reliance in people with primary progressive multiple sclerosis (PPMS), new Phase 3 data spanning more than six years show.
Findings from the ORATORIO trial, comparing immediate use with a two-year delay, support Ocrevus' sustained and long-term benefits, and highlight gains realized through earlier treatment initiation in PPMS patients.
The study, "Long-term follow-up from the ORATORIO trial of ocrelizumab for primary progressive multiple sclerosis: a post-hoc analysis from the ongoing open-label extension of the randomized, placebo-controlled, phase 3 trial," was published in the journal The Lancet Neurology.
Developed by Roche's subsidiary Genentech, Ocrevus is the first and only approved therapy in the U.S. and European Union for PPMS.
Its therapeutic benefits in PPMS patients were supported by data from the first part of the ORATORIO Phase 3 trial (NCT01194570), which showed Ocrevus was superior to a placebo at lowering the risk of disease progression and the volume of chronic brain lesions, as well as at preserving hand and arm function.
The study recruited 732 PPMS patients, with a mean age of 44 and relatively severe disability, at more than 180 clinical sites across 29 countries. In its first part, participants were randomly assigned to either 600 mg of Ocrevus (488 patients) or a placebo (244 patients), given directly into the bloodstream every six months, for at least 120 weeks (about 2.3 years).
Then, 517 (95%) of the 544 patients who completed ORATORIO's first part, and 10 participants who had discontinued treatment early, entered the trial's open-label extension.
In this second part, all are being given the therapy through December 2022, totaling up to 10 years of Ocrevus treatment (or up to eight years for those on a placebo in the study's first part).
Researchers compared the effectiveness of early and delayed Ocrevus use in terms of time to onset of confirmed disability progression (CDP) by analyzing data on patients initially assigned to the therapy (early treatment) or to a placebo (delayed treatment).
CDP was defined as a disability worsening from study start that was sustained for about six months, either based on the expanded disability status scale (EDSS, a global measure of disability), the 9-hole peg test (9HPT; a measure of arm and hand disability), timed 25-foot walk (T25FW), or on a combination (composite) of such measures (considering the first signs of progression in any of them).
The team also assessed the time to requiring a wheelchair to move around (represented by EDSS scores of 7 or higher) and changes in brain lesions through MRI scans.
At data cut-off (Jan. 7, 2019), 451 (86%) out of 527 participants were still in the trial's extension part and had follow-up data of at least 6.5 years, including 3.5 years in the extension phase.
Results showed that a significantly lower proportion of patients initiating Ocrevus early had CDP on all evaluated measures, compared with those given a delayed treatment: 51.7% vs. 64.8% on EDSS, 30.6% vs. 43.1% on 9HPT, 63.2% vs. 70.7% on T25FW, and 73.2% vs. 83.3% on composite progression.
These findings meant that early Ocrevus treatment significantly reduced the risk of disability progression compared with a later start of treatment — by 28% based on EDSS, 35% based on 9HPT, 23% based on T25FW, and 27% based on the composite measure.
Notably, early therapy start also delayed the time until wheelchair reliance, significantly dropping this risk by 42%, compared with a delayed start. In addition, all patients maintained or achieved near-complete suppression of brain lesions during the extension study, and their changes in brain volume were generally stable.
"Differences in disability progression were evident over the duration of all phases of the study, indicating that patients who switch do not catch up," the researchers wrote.
"The benefit associated with [Ocrevus] use in the open-label extension was consistent with that seen in the double-blind period and was maintained over time, supporting earlier treatment initiation with [Ocrevus] and persistent benefit with maintained therapy," the team wrote.
Ocrevus's long-term safety profile was generally consistent with that reported in the trial's first part, with no new safety concerns identified and infections as the most common side effect. It also mirrored long-term safety data in relapsing forms of MS, the team noted, for which Ocrevus is also approved.
Similarities between Ocrevus benefits seen in PPMS patients in ORATORIO and relapsing MS patients in the OPERA Phase 3 trials (NCT01247324 and NCT01412333), coupled with data on underlying disease mechanisms, "challenge the current paradigm separating relapsing from progressive courses of the disease," the researchers wrote.
Future findings, especially long-term data, may help to better understand whether relapsing and secondary progressive MS "represent parts of a single disease continuum, with the associated implications for regulatory policy and clinical decisions," the team added.
They also noted that disease progression remains an "important unmet need" in MS, and further research should focus on findings ways to improve Ocrevus's benefits, particularly over longer time periods.