Reclaiming Our Power When We Feel Powerless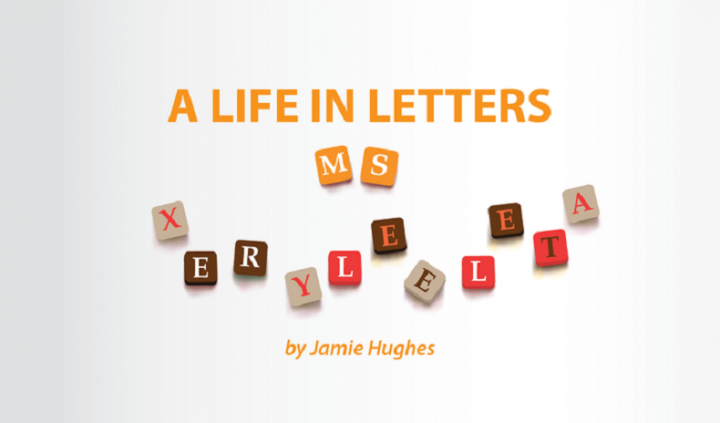 I don't know about you all, but when I first learned I had multiple sclerosis, I felt utterly powerless. Weak. Beaten down. Cornered. Cowed.
Yes, I experienced all of these negative feelings (and a hundred more besides) in the first year or two after my diagnosis. But after time, I started coming back to square and feeling more like myself. Sure, things were different, and they have been for almost 17 years. But I adjusted to the new normal, got back out there, and made the best of a very strange situation.
That doesn't mean I always feel that way. I'm 42, and in some ways, I'm still very young and in tune with the rapidly changing world around me. But there are also times when I feel so incredibly old and out of touch, like the world is rapidly leaving me behind, like a used toy in a collection bin dropped off without a second thought.
Recently, I've felt more uneasy about my career and where it's headed in the post-COVID-19 world, if we ever reach it. (Please, Lord, let us reach it soon!) I wasn't sure my current skill set would be enough to give me options in the future, so I decided to bite the bullet and try for a PMP certification. (PMP stands for project management professional, by the way.) Having the certification would give me something to bargain with in case I needed to get a new job, and it would validate all the work I have been doing for nearly a decade.
If you've never heard of the PMP exam, let me just tell you this — it's hard. So hard, in fact, that roughly 50% of first-time test-takers don't pass. You must answer 200 questions in 240 minutes. Some are formulas, others are ethics questions. Some are straight-up fact-based questions, while others require you to choose the best of four equally valid options.
I started taking a six-week online class and studying my head off. For 13 weeks, I studied about four hours a day without fail, and on every single one of those days, I still didn't feel ready. Honestly, I felt like I did when the doctor told me I had MS: scared and totally out of my depth.
Each morning when I started studying, I had to remind myself that I was capable and that I could do it. I even wrote a quote from the incomparable Alice Walker on a Post-it note and stuck it to the base of my computer monitor to motivate myself: "The most common way people give up their power is by thinking they don't have any."
On Dec. 4, I walked into the testing center and sat for my exam. It felt impossible. I second-guessed myself on more than half of the questions and had to go back and review them. I used every possible second of the four hours, and the test window shut down as I was checking the last question I had marked for review. And as I sat there breathing heavily and shaking, the words I had been wanting to see popped up on the screen: "Congratulations! You have passed the PMP exam."
When the proctor handed me a more detailed printout of my results, I stared at it in silence for a few seconds. I thought I had passed it by the skin of my teeth, but no. I didn't just pass the thing, I killed it. I beat it up and took its lunch money and made it say thank you for the privilege of being soundly thumped.
The exam tests five knowledge areas, and you can earn four possible grades in each section: needs improvement, below target, target, and above target. I earned an "above target" rating in all five categories on the first try!
I left the center and immediately started crying, which is something I don't do often. I think it was a combination of joy, relief, and disbelief. In hindsight, I should have waited before I called my husband, because he thought I was weeping over my failure. I managed to choke out, "No, I passed with all above targets." And then we both started laughing like goons.
It was tough, yes, but I did it. I didn't give up my power by thinking I didn't have any. And in some small way, I think I have MS to thank for the resolve it took to run this gauntlet. Multiple sclerosis taught me a lot about myself, my strength, and my resolve, and having a firm knowledge of just how tough and capable I truly am helped me through those long weeks of study and the seemingly endless four hours of testing. And because of these two successes, I feel capable of taking on the next challenge, whatever it may be.
What are you facing? What have you been avoiding for the last few months (or years)? Maybe it's time to curl your fingers into fists and get after it. Yes. Let us do as Dylan Thomas advised: "Do not go gentle into that good night, / … / Rage, rage against the dying of the light."
Let us all be truly brave, beloved.
***
Note: Multiple Sclerosis News Today is strictly a news and information website about the disease. It does not provide medical advice, diagnosis, or treatment. This content is not intended to be a substitute for professional medical advice, diagnosis, or treatment. Always seek the advice of your physician or other qualified health provider with any questions you may have regarding a medical condition. Never disregard professional medical advice or delay in seeking it because of something you have read on this website. The opinions expressed in this column are not those of Multiple Sclerosis News Today or its parent company, BioNews, and are intended to spark discussion about issues pertaining to multiple sclerosis.