'Soon May the Wellerman Come': Connecting Through Music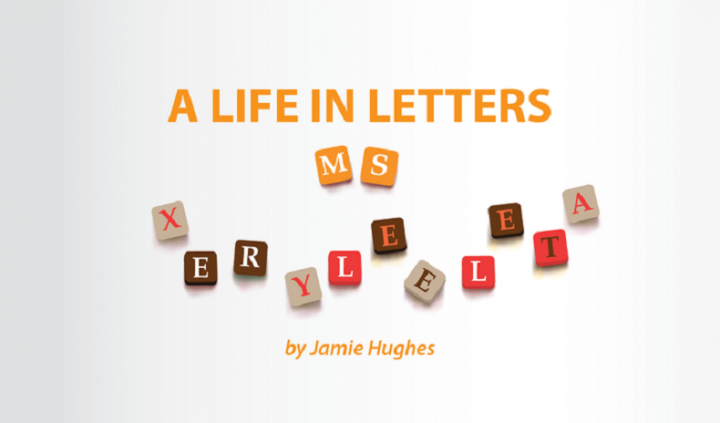 As hard as it is to believe, we're now nearly a year into this pandemic. Thankfully, two vaccines are currently working their way through the system and into people's arms in the U.S., and before 2021 is out, perhaps we'll get back to something resembling normalcy (whatever that is).
One of the hardest things about this season in which we find ourselves is the sharp loneliness of it all. We're isolated from our fellow human beings, unable to touch, eat, and even breathe near each other. And that's not the way it should be. We're built to connect, share, touch, and love. Because of the novel coronavirus, we're being denied some of the very things that make us, well, us!
Multiple sclerosis has a way of doing that, too — making one feel alone in the world. According to the National MS Society, 2.3 million people around the world have a diagnosis of MS, a number that ain't hay by any stretch of the imagination.
It helps me to know there are literally millions of people out there who know what it's like. I can talk to each and every one of them, and we'll know something about each other right away. We'll share a narrative; we can look each other in the eyes and say, "I understand exactly where you're coming from." (But also, check this fun fact: The world population is now pushing 7.8 billion souls, which means that fewer than 0.03% have multiple sclerosis. That's crazy!)
Early on in the pandemic, videos came out of Italy — where COVID-19 was tearing through the population at the time — featuring people in different cities singing together on their balconies. It heartened me and made me a little sad as well, because I wasn't sure that Americans could manage that kind of national unity. (Granted, we could pull off a rousing chorus of "Living on a Prayer" in February, but the pandemic changed so many things so quickly.)
But then came #SeaShantyTikTok.
Since December, people around the world have been using new technologies to rediscover something old: People love to sing together. I mean, anyone who has been at a Neil Diamond concert when he performs "Sweet Caroline" knows this. (Man, oh man, do I miss going to concerts. I can't wait to get back to seeing shows on the regular.)
Sea shanties are work songs that were sung hundreds of years ago by sailors as they went about their daily chores aboard a ship. And thanks to Nathan Evans, a 26-year-old postal worker in Scotland, they now belong to all of us. (Seriously, "sea shanties" are more searched now than at any time in Google's history!)
People are loving these simple songs for a variety of reasons. First, they make it easy to join in. If you don't know the verses, you can sing the chorus. Once you learn that, you can harmonize. And if you can't carry a tune, you can thump along to the beat. No one is left out.
Sea shanties were designed to draw people together, and that is something we've really needed in this socially distanced hellhole we've been in for so long. These songs have brought me a lot of delight over the last month as I've sung along in my house. They've made me feel less alone. They've, dare I say it, given me hope.
French composer Edgard Varèse said, "Of all the arts, music is the one communal art. It requires for its existence extensive cooperation and organization. Singing together the greatest choral music of all time is the surest way of developing in a community that sense of quality and reverence for beauty, which is the basis of a musical culture. Entertainment has its place in life just as candies and cocktails have, but health is not built on such a diet alone, nor culture exclusively on amusement."
He's exactly right. All our Netflix bingeing, social media scrolling, and video game playing, though entertaining in their own ways, aren't going to bring us together. They aren't going to save us from our boredom, isolation, and loneliness. But singing communally might just be our ticket to finding one another and rebuilding our lost sense of togetherness again.
Maybe we can start small in our neighborhoods. Maybe a local park. Bring an instrument if you play one, sit down, and just start singing tunes that everyone knows. People will join in, and when they do, everyone will feel a little better. A little more connected. A little more human.
***
Note: Multiple Sclerosis News Today is strictly a news and information website about the disease. It does not provide medical advice, diagnosis, or treatment. This content is not intended to be a substitute for professional medical advice, diagnosis, or treatment. Always seek the advice of your physician or other qualified health provider with any questions you may have regarding a medical condition. Never disregard professional medical advice or delay in seeking it because of something you have read on this website. The opinions expressed in this column are not those of Multiple Sclerosis News Today or its parent company, BioNews, and are intended to spark discussion about issues pertaining to multiple sclerosis.