Miracles From a Pile of Broken Glass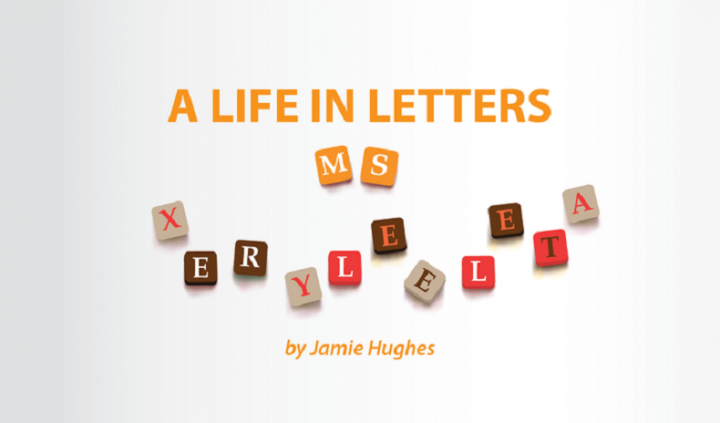 I've recently been sucked into watching "Blown Away" on Netflix. If you have no idea what I'm talking about, it's a reality TV show in which 10 master glass artists compete in 10 challenges to win a $60,000 prize and an artist's residency at the Corning Museum of Glass in Corning, New York.
Much like cooking shows, there's always a certain element of stress when things don't turn out right, but there's some added intrigue with this little drama because everything is basically on fire, and something could go wrong at any moment.
I sit fascinated, watching these talented people heat, shape, mold, and blow glass. They sling it around like taffy, add elements to change its color, and give it interesting textures. They make it look absolutely effortless!
But at least once an episode, we hear what must be the worst sound in the world to a professional glass blower: shattering. Someone's piece falls to the ground, and the artist has to try to salvage what they can, or completely start from scratch with less time on the clock. It's incredibly nerve-wracking, and I'm not even in the competition.
One of the artists, Deborah Czeresko, said something in the first episode that stuck with me: "This is life. Spontaneous things happen. You have to make them work." I can't blow glass. In fact, I'm actually somewhat terrified at the prospect of doing so. However, I think her assertion is absolutely true for me as an MS patient. Things do happen when we're least expecting them to, and this is the case for both the disease itself and life in general.
I mean, I don't plan to have an exacerbation the same way I don't plan to have a hectic morning because my kid overslept, but those things happen. And as I've often found, sitting in a puddle of sadness feeling sorry for myself never makes things better. Sure, sometimes I need to do that for a little while just to let the feelings out, but that doesn't change the fact that at some point, I'm going to have to hitch up my girdle and get back at it.
Often, the most interesting moments in the show are when something breaks, and the artist has to figure out what they will do to salvage a piece that was being methodically created. If they have to start over, it's usually smaller and less ambitious than the original piece. If possible, they recreate the part that broke and get it all back together. Either way, you get to watch someone riff in real time.
It's interesting (and more than a little motivational) to watch a person solving problems and pushing through adversity. No one just flat out quits; everyone fights to have something to present to the judges.
And sometimes, as crazy as this sounds, the piece actually comes out looking better than the artist originally anticipated. It's not what was planned, but it's still beautiful and compelling. The piece they created in just a few hours truly speaks. It resonates deeply with me, perhaps because I know just how much effort and literal sweat went into it.
Seriously, it's hot in there, with multiple furnaces and glory holes glowing red. (Yes, glass blowers use something called a "glory hole" to keep their creations warm and malleable. The first time someone said the phrase, I erupted into laughter like a seventh-grade boy making my calculator say a racy word.)
When something succeeds despite the odds, it is even more precious than it would have been otherwise. That's true of a pile of broken glass on a workshop floor or an MS patient like you or me who makes it work, no matter what.
***
Note: Multiple Sclerosis News Today is strictly a news and information website about the disease. It does not provide medical advice, diagnosis, or treatment. This content is not intended to be a substitute for professional medical advice, diagnosis, or treatment. Always seek the advice of your physician or other qualified health provider with any questions you may have regarding a medical condition. Never disregard professional medical advice or delay in seeking it because of something you have read on this website. The opinions expressed in this column are not those of Multiple Sclerosis News Today or its parent company, BioNews, and are intended to spark discussion about issues pertaining to multiple sclerosis.