This Is What Love Looks Like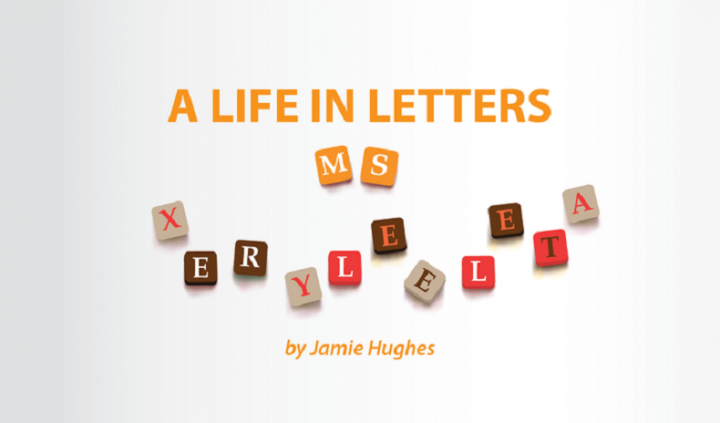 Last night, as I was grumpily prowling through a pile of overpriced red and white striped hats looking for one that would fit my fifth grader, I asked myself, Why exactly am I doing this again? I already knew the answer.
The next day was Read Across America Day, which celebrates all things literary (especially Dr. Seuss), and kids get to dress up as their favorite character from his books. (And if there's one thing elementary schoolers love, it's dressing up in costumes.)
My own little Who down in Whoville had forgotten to tell me about the big day until the night before, and when he turned those little hazel peepers on me, I sighed, grabbed my purse, and told him to get in the car. And so, at 7:30 p.m., when I should have been relaxing and watching the latest episode of "Stanley Tucci: Searching for Italy," I was up to my armpits in hats and looking over the well-picked-over rack of costumes to see what I could put together.
It was late. I was tired and frustrated. But there I was, despite everything, spending $25 on a costume the kid would wear once.
And this, I told myself, this also is what love looks like.
Our culture tells us that love is flowers and candy and jewelry, elaborate proposals and dream weddings. Love is sunshine and gummy bears and all your favorite things. But that's only part of the story. Love is also compromise and sacrifice and sometimes laying one's life down.
I saw love on full display when I was in the hospital during my first round with multiple sclerosis. It looked like my husband going to work each day and then spending his evenings sleeping in an uncomfortable hospital chair so I wouldn't ever have to be alone.
I saw it when my grandparents cared for me as I recovered from the massive dose of steroids that was part of my treatment. They folded my laundry and cooked my meals, and when I couldn't sleep, my grandfather slept on the couch and let me rest with my grandmother, who stroked my sweaty hair and sang hymns to me in the dark.
These were things no one wanted to do, but each time they did, they spoke without words. What did they say? You are loved. You are loved. You are so deeply loved.
In his classic work "The Four Loves," C. S. Lewis explains that there are actually four types of love according to the Greeks: philia, storge, eros, and agape. (You may also recognize the words from a lovely New York Life commercial that aired during the Super Bowl last year.) Philia is the love that grows from friendship. Storge is what you feel for your grandparents or siblings. Eros is romantic love, the kind you feel for a partner or spouse. And agape — well, it is the greatest of them all. In the Christian faith, agape is something altogether more than the other three.
According to Tim Schenck, rector of the Episcopal Parish of St. John the Evangelist in Hingham, Massachusetts, "To fully know agape love is to experience it, to live it, to embody it. It's why the action of divine love is radically borne out in the parable of the good Samaritan (Luke 10:30-35). Agape love knows no bounds or limits. It reflects the fullness of God's love for humanity, and the often aspirational ways we are invited to love one another."
And that love can take many forms, whether it's caring for a sick relative or friend, allowing yourself to be ministered to, or sacrificing something you need so your loved one doesn't go without. And yes, love even involves a silly hat and bowtie purchased at a local Party City in the evening hours. No matter how large or small the choice, no matter how grand or humble the act, it's all love.
***
Note: Multiple Sclerosis News Today is strictly a news and information website about the disease. It does not provide medical advice, diagnosis, or treatment. This content is not intended to be a substitute for professional medical advice, diagnosis, or treatment. Always seek the advice of your physician or other qualified health provider with any questions you may have regarding a medical condition. Never disregard professional medical advice or delay in seeking it because of something you have read on this website. The opinions expressed in this column are not those of Multiple Sclerosis News Today or its parent company, BioNews, and are intended to spark discussion about issues pertaining to multiple sclerosis.