Oct. 4 Online Conference Offers Latest Insights Into Progressive MS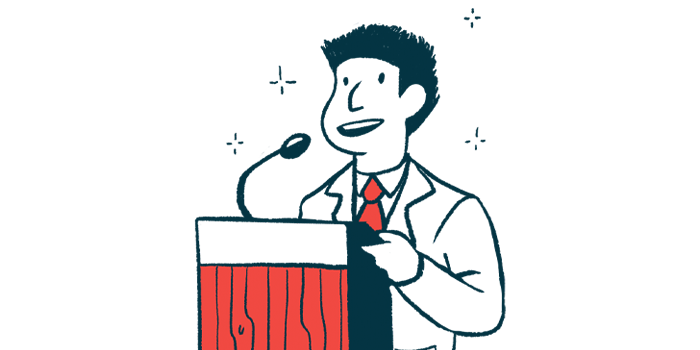 An upcoming conference focused on progressive multiple sclerosis (MS) will offer the latest insights about the underlying biology of the disease, and treatment and clinical strategies in development.
The one-day conference, "Emerging Research & Trial Strategies for Progressive Multiple Sclerosis," is taking place virtually on Oct. 4,and is being presented by the New York Academy of Sciences (NYAS) and Biogen.
Registration for the event is available online. The cost to attend is $85 for members of NYAS and $105 for non-members; discounted rates for students are available.
"This conference will be scientific and technical, but I think it will be valuable to anyone wishing to gain insight into approaches researchers are taking to find drugs and strategies that could prove effective for patients with progressive forms of the disease," Melanie Brickman Borchard, PhD, director of life sciences for NYAS, said in an email to Multiple Sclerosis News Today.
Progressive MS includes both primary progressive and secondary progressive disease. While relapsing-remitting MS (RRMS) is characterized by periods of worsening symptoms (relapses) followed by symptoms easing (remission), the symptoms in progressive MS gradually worsen over time.
In addition, while relapsing forms of MS are generally characterized by high levels of inflammation in the nervous system, progressive MS tends to involve active inflammation and more ongoing neurodegeneration — the gradual death and loss of function of nerve cells.
The biological mechanisms underlying neurodegeneration in progressive MS, and how these mechanisms differ from what happens in other types of the disease, are not well understood, making it difficult for scientists to develop treatments for progressive MS. Many treatments for RRMS (which mainly work by lessening inflammation) are ineffective in progressive types of the disease.
The goal of next week's webinar is to bring together clinicians, researchers, and other stakeholders to discuss the latest research on the biology of progressive MS and how these findings might be used to create better methods of care.
"Topics for the conference include: research findings on the body's natural immune responses and their role in the development of progressive MS; treatment challenges based on differences between progressive MS and relapsing-remitting MS; new approaches for the study of the progression of progressive MS; and new ways to monitor responses to therapy, among others," said Brickman Borchard, who helped to organize the conference.
"Very importantly, researchers will also share some of the latest information on Phase 2 and Phase 3 trials, and how they may point to treatment opportunities for patients in the future," she added.
The event starts at 10:25 a.m. EST with opening remarks, followed by a keynote presentation by Bruce Trapp, PhD, from Cleveland Clinic, focused on neurological disability in progressive MS.
The rest of the day includes four scientific sessions. The first will focus on targets for potential therapies, with discussion of the specific types of immune cells involved in progressive MS, as well as how aging affects the myelin sheath (the fatty wrapping around nerve fibers that is damaged in MS).
The second session will feature short presentations on new modalities to diagnose and track disability in progressive MS. In the third session, experts will discuss biological and imaging measurements that can be used to track how these forms of MS progress, and the response to treatments.
The final session will highlight considerations for designing clinical trials to test investigational therapies for progressive MS. The event is scheduled to conclude at 5:20 p.m. EST.