Alliance Outlines Global Goals for Progressive MS Research and Care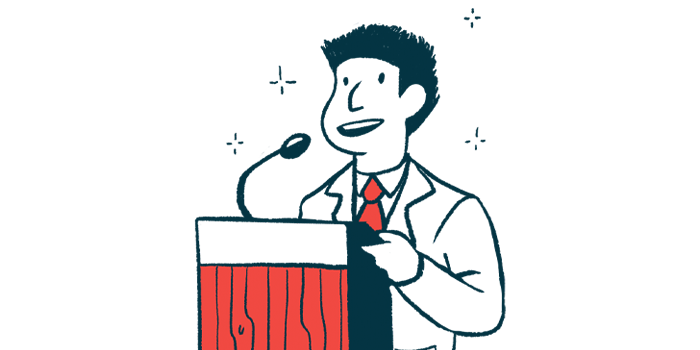 Leaders of the International Progressive MS Alliance have proposed a global research strategy to find better ways to care for people with progressive forms of multiple sclerosis (MS).
They detailed their proposal in the paper, "Charting a global research strategy for progressive MS—An international progressive MS Alliance proposal," published in the Multiple Sclerosis Journal.
"The publication of this paper is an important step toward a more coordinated, global approach to tackling challenges and realizing opportunities for improving quality of life for people living with progressive MS," Alan Thompson, MD, lead author of the paper and dean of the faculty of brain sciences at University College London, said in a press release.
Progressive types of MS include both primary progressive MS (PPMS) and secondary progressive MS (SPMS). Whereas relapsing-remitting MS (RRMS) is characterized by periods of worsening symptoms (relapses) followed by times when symptoms ease (remissions), in progressive MS types, symptoms gradually worsen over time.
Biological differences are also thought to exist between the types — active inflammation is generally thought to be a more powerful driver of RRMS symptoms, whereas progressive MS is thought to be driven more by progressive neurodegeneration (nerve cell damage and death).
The International Progressive MS Alliance first published a strategy for improving care for progressive MS types in 2012. Since then, there have been monumental changes in the field, the team noted: Ocrevus (ocrelizumab) became the first medication widely approved to treat PPMS, while Mayzent (siponimod) became the first therapy approved for active SPMS, or SPMS with occasional relapses.
"While these agents demonstrated modest efficacy with respect to confirmed time to disability progression, their addition to the clinician's toolbox nonetheless signals a hopeful start to a potential new therapeutic era," the researchers wrote.
However, "despite positive developments in the field, major gaps persist in both the treatment and management of progressive disease," they added.
The team reviewed the current field of progressive MS treatment and research, noting common clinical challenges where improvements are needed.
For example, it highlighted the lack of clear criteria to determine when someone converts from RRMS to SPMS, and the lack of thoroughly validated biological markers of MS progression that can be easily measured in clinical trials.
Although studies have suggested that some forms of exercise may ease symptoms like fatigue, the researchers said that finding ways to reliably evaluate the usefulness of rehabilitation and symptom management strategies "remains a major challenge."
"People with progressive MS are looking for rapidly translatable approaches that treat their disease now, while the longer term disease-modifying treatments are developed," the group wrote.
The team also noted that current MS therapies work by blocking inflammation, but "if we are to have a major impact on progression we need to develop agents that provide neuroprotection and/or encourage repair."
To address the gaps in progressive MS care, the researchers highlighted three areas that require "renewed focus and effort."
First, they stressed the importance of further studies to understand the biological mechanisms that underlie disease progression in MS, crucial to identifying viable therapeutic targets.
Second, they highlighted the need to accelerate progressive MS clinical trials. They outlined several potential ways to do this — for example, some trials are testing multiple therapies simultaneously, which is more efficient in terms of time and costs. The team noted that better markers of disease progression and more accurate methods of classification will be useful in designing more efficient clinical trials.
The third area of focus is better strategies for improving the well-being of people living with progressive MS. This can take many forms, from physical rehabilitation to social support and emotional help.
The researchers emphasized that solving these problems will require cooperation from all stakeholders, from academia to pharma to clinicians to regulatory authorities.
"The ideal is to have global stakeholders engaged and working together to speed progress and dramatically increase the likelihood of success," Thompson said.
The team also stressed the importance of including patients in the research process.
"Engaging people with progressive MS, as a key stakeholder, in research and measuring impact on outcome that matter most to them, will give research the direction to make all the relevant stakeholders co-accountable for social and wellbeing needs related to progressive MS," the researchers wrote.
They added that this involvement "can take many forms, such as inclusion of people with MS in establishing research agendas, contributing to design of clinical trials, planning for and communicating research results, and informing funding decisions and/or other parts of the research continuum."