FDA Expands MRI Compatibility With Spinal Stimulation for Pain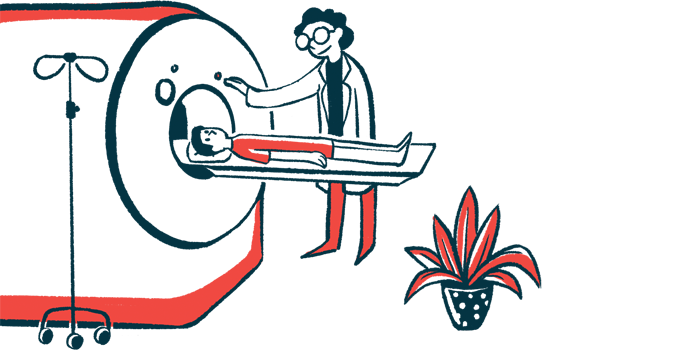 The U.S. Food and Drug Administration (FDA) has approved Abbott's request to expand the magnetic resonance imaging (MRI) compatibility with its Proclaim XR spinal cord stimulation system with Octrode leads, which is used to manage chronic pain.
The decision lifts previous restrictions for Octrode lead tip location and the amount of radiofrequency power that could be used during an MRI scan.
"MRIs have increasingly become an important tool helping doctors diagnose an illness or injury. They are particularly important for patients who have certain [simultaneous conditions], such as cancer or multiple sclerosis," Allen W. Burton, MD, the medical director of Abbott's neuromodulation business, said in a press release.
"We made it our mission to secure expanded MRI labeling for our spinal cord stimulation devices — both those that were already implanted and those still to be implanted — for the sake of the patients and their doctors," Burton added.
Timothy Deer, MD, the president and CEO of the Spine and Nerve Centers of the Virginias, serving West Virginia, said that "now more clinicians can utilize MRIs to improve quality of care among a patient population with complex needs.
"It allows clinicians to get to the source of a particular issue in less time and without fear of compromising safety or creating complications," Deer added.
Spinal cord stimulation (SCS) involves the surgical placement of thin wires, or leads, between the spinal cord and the vertebra to allow the transmission of electrical impulses generated by a small, pacemaker-like device that is placed under the skin, usually near the buttocks or abdomen.
This minimally invasive approach has been used for decades to manage pain in people with chronic pain, post-surgical pain, and spinal cord injuries when other nonsurgical approaches have failed. When stimulating spinal cord nerves, the electrical pulses modify and mask the pain signal before it reaches the brain.
SCS has been increasingly used to treat other chronic painful conditions, such as pain associated with multiple sclerosis (MS).
A previous review study showed that SCS significantly reduces nerve damage-related pain, urinary problems, and motor impairments in MS patients. The study also highlighted that the main shortcoming of SCS was the noncompatibility with MRI, preventing regular follow-up of MS.
This lack of compatibility derived from concerns that the MRI-generated electromagnetic field could damage the device electronics and cause burns (thermal and electrical) or shocks to the patient.
Proclaim XR SCS system, designed to allow patients to attain relief from chronic pain of the trunk and limbs, is based on one of Abbott's most advanced forms of SCS, BurstDR stimulation.
BurstDR stimulation uses low-energy electrical impulses that mimic the brain's natural patterns to effectively ease pain. According to Abbott, Proclaim XR's battery lasts up to 10 years at low-dose settings, without ever needing to charge the system.
The Proclaim XR series includes two models that come with different types of leads, Octrode or Penta.
Under the expanded MRI labeling, patients with a Proclaim XR device with Octrode leads can now undergo MRI without restrictions in terms of lead locations and radiofrequency energy, as long as the MRI is the normal operating mode.
These patients will only need to wait 30 minutes between scan cycles of 30 minutes, allowing them to safely receive an MRI scan in a fraction of the time. Scan cycles exceeding 30 minutes may heat up the implanted device, which can damage the surrounding tissue.
In general, the FDA requires radiologists to pause MRIs for anywhere from half-an-hour to one hour between scan cycles for patients with electro-stimulating implants.
"The expanded labeling and reduced scan time address two major issues we face with these implantable devices," said Steven Falowski, MD, a neurosurgeon at Argires Marotti Neurosurgical Associates of Lancaster, Pennsylvania.
"By improving the quality of imaging, as well as the experience for both the patient and radiologist, I can now enable more of my existing and new patients to benefit from MRI scans improving their care," Falowski added.