'No Surprises Act' Aims to Rein In Out-of-network Billing in US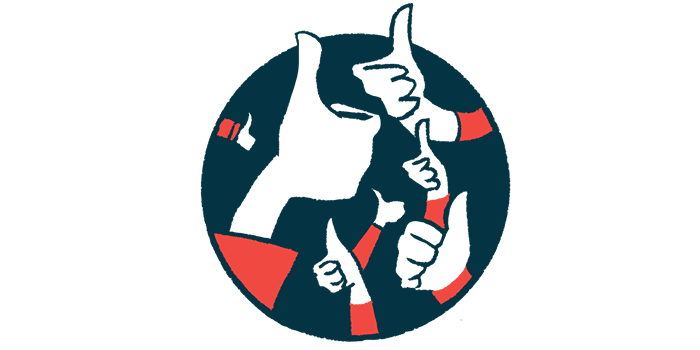 Under rules in the No Surprises Act, insured patients people in the U.S., including those with multiple sclerosis, should no longer receive unexpected medical bills for emergency care or for treatment from out-of-network providers at facilities in their network.
The act, which became effective on Jan. 1, prohibits billing patients beyond their in-network rate for costs stemming from most emergency care, including diagnosis and treatment to stabilize their condition, as well as for air ambulance services.
It also prohibits excessive costs given to patients treated by out-of-network providers at in-network facilities, including hospitals, hospital outpatient departments, and ambulatory surgical centers, according to a National Multiple Sclerosis Society (NMSS) press release.
Provisions of the No Surprises Act, part of the Centers for Medicare and Medicaid Services (CMS), are detailed on this fact sheet.
The act is named in recognition of bills for services from an out-of-network healthcare professional or facility, which may "surprise" patients because they're unexpected. The amount of these bills is the difference between the insurer's in-network rate and what's charged by the out-of-network provider.
Its protections extend to most U.S. residents with health insurance from an employer or another group plan, and insurance policies acquired through the Affordable Care Act marketplace or directly from an insurance company. Individuals who are on short-term plans are not covered.
Specifically, the Surprise Act blocks out-of-network providers from charging patients more than their in-network rate for:
Out-of-network emergency care
Post-stabilization care at out-of-network facilities until safe transfer to an in-network facility is possible
Any air ambulance transport
Non-emergency services by specific types of provider, unless a notice and consent process is in place
Radiology and anesthesiology services, which must be covered as in-network
In addition, to give patients time to find a new provider, the act calls for 90 days of continued coverage if a provider moves out of network. Insurance companies must also maintain and update their provider directory every 90 days, and respond to requests for such directory information within one business day.
If an insurer incorrectly informs a patient that a provider is in their network, the insurer must provide in-network coverage.
Other protections advance notice for out-of-network care. Specifically, a provider or facility must give a patient a written estimate of charges at least 72 hours (about three days) before providing services, including a "good faith" estimate of out-of-network charges.
With requests about in-network providers, an insurance company must include in responses "good faith" information about what a patient's plan covers and estimated out-of-pocket costs.
Protections against surprise medical bills are already in place for those with insurance coverage through agencies that include Medicare, Medicaid and the Veterans Health Administration; states may also have similar protections.
"The No Surprises Act supplements state surprise billing laws; it does not supplant them. The No Surprises Act instead creates a 'floor' for consumer protections against surprise bills from out-of-network providers and related higher cost-sharing responsibility for patients," the CMS noted on its fact sheet.
"So as a general matter, as long as a state's surprise billing law provides at least the same level of consumer protections against surprise bills and higher cost-sharing as does the No Surprises Act and its implementing regulations, the state law generally will apply," it added.
Urgent care facilities are generally covered under the No Surprises Act, but such protections vary by state. Also note that patients may still get an out-of-pocket bill from these facilities for non-emergency care.
The NMSS recommends that patients who get a bill for services that are protected by the act should contact their insurer or health plan administrator to clarify what, if anything, is owed.
Questions may be answered by visiting an agency website at CMS.gov/nosurprises, or calling a Help Desk at 1-800-985-3059.