Novantrone Lowers Relapses, Eases Disability in Highly Active RRMS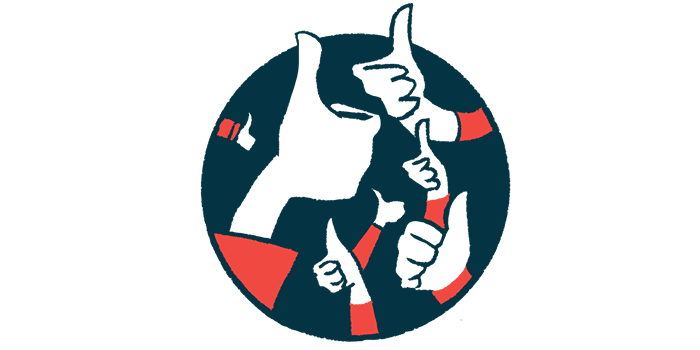 Initial treatment with Novantrone (mitoxantrone) can reduce the risk of relapses and worsening disability in people with highly active relapsing-remitting multiple sclerosis (RRMS), according to a 10-year study from France.
"Our results support the short-term use of [Novantrone], followed by a maintenance therapy for patients with early highly active RRMS," its researchers wrote.
The study, "Ten-year follow-up after mitoxantrone induction for early highly active relapsing-remitting multiple sclerosis: An observational study of 100 consecutive patients," was published in Revue Neurologique.
Novantrone was approved to treat MS in the U.S. and Europe in the early 2000s. In France, the therapy was authorized in 2003 to treat highly active RRMS — defined as two or more relapses in the year before treatment, and/or high disease activity in the brain after first-line treatment as evidenced on MRI scans.
In this study, researchers in France reported 10-year outcomes for 100 people (78 female, 22 male) with highly active RRMS who received induction treatment with Novantrone. The median age upon starting Novantrone was 29, and half had received other MS therapies prior to Novantrone.
Upon starting treatment, 75 patients received monthly infusions for three months. The rest were given monthly infusions for six months. After this "induction" treatment, patients continued on other MS disease-modifying therapies.
Within the first year after treatment, the average annual relapse rate (ARR) dropped from 2.8 to 0.4 relapses per year. Nearly three out of four patients were relapse-free in the first year and average scores on the expanded disability status scale (EDSS) improved markedly – from 3.5 to 2.2 points. The majority of patients (85%) had no new inflammatory lesions in the first year.
These improvements were largely sustained over a decade. After 10 years, the ARR was 0.2 relapses per year, and about a quarter of patients were free of relapses since starting Novantrone.
Average EDSS scores after 10 years were significantly lower than at the start of the study, reflecting less severe disability. After 10 years, 73% of patients had EDSS scores that at least were no worse than at the start of the study.
Statistical analyses suggested that the likelihood of worsening disability after 10 years of Novantrone treatment was 27%, while the likelihood of less severe disability in the same time frame was 58%.
The most common side effects associated with Novantrone included asthenia (fatigue or weakness) and nausea, or vomiting.
Six patients developed cancer, four of which were malignant, over the follow-up. No link between Novantrone and the cancers was identified, though the researchers could not exclude such a link. Three patients died, two due to complications of MS and one due to a heart attack, none of which were related to Novantrone.
Among the female patients, 10 experienced amenorrhea (a cessation of menstruation), which was temporary for seven patients and permanent for three. Over the follow-up, 31 women became pregnant, which resulted in 38 live births, as well as three miscarriages, one ectopic pregnancy, and three induced abortions.
"In our observational study of 100 consecutively treated patients with early highly active RRMS, monthly [Novantrone] for a short period of 3–6 months, followed by a maintenance therapy … resulted in low clinical disease activity and low disability progression for up to 10 years, with an acceptable profile of adverse events," the researchers said.
The result "makes [Novantrone] an attractive therapeutic option for this particular population, especially in low-income countries and suggests that this strategy of early intensive but short term immunosuppression with an induction drug deserves consideration," they added.