Evusheld Boosts Antibodies Against COVID-19 in Vaccinated Patients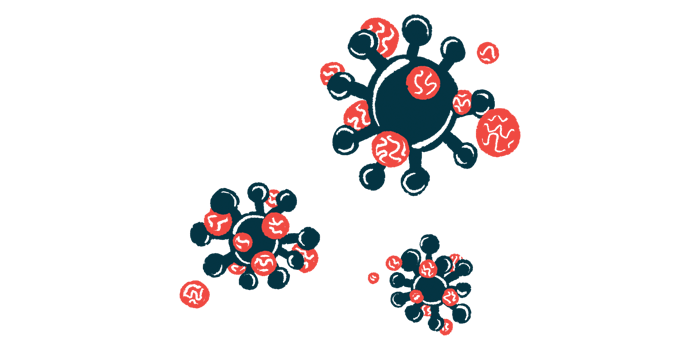 Treatment with Evusheld (tixagevimab co-packaged with cilgavimab) after COVID-19 vaccination significantly boosted the levels of antibodies against the virus among people with multiple sclerosis (MS) who were taking B-cell targeted therapies, a small study showed.
"This is important as it provides a different strategy for protection against COVID-19," the scientists wrote.
Research has suggested that the virus underlying COVID-19 can infect the nervous system and may contribute to symptom development in some people with MS — which notably may include those on b-cell depleters.
"All patients (100%) developed the highest level of antibodies possible at least two weeks following Evusheld injections," the team wrote.
The study, "Tixagevimab and Cilgavimab (Evusheld) boosts antibody levels to SARS-CoV-2 in patients with multiple sclerosis on b-cell depleters," was published in Multiple Sclerosis and Related Disorders. 
MS can be treated with therapies that target a set of immune cells called B-cells, which are known to mediate autoimmune attacks in MS. Such therapies include Ocrevus (ocrelizumab), Kesimpta (ofatumumab), and rituximab.
Several lines of evidence now suggest that the use of these B-cell depleting therapies may lower the body's ability to develop antibodies against COVID-19 after infection or vaccination.
Evusheld is a long-acting combination of antibodies that target parts of the SARS-CoV-2 virus that causes COVID-19 infection. It was developed by AstraZeneca as a preventative treatment for people who may be particularly susceptible to the virus.
The U.S. Food and Drug Administration authorized its use in 2021 for patients who are immunocompromised due to a health condition or immune-suppressing medications, which can result in an inadequate response to vaccination.
Now, a team of researchers in Indiana evaluated Evusheld's efficacy among patients seen at their MS clinic. All had been exposed to a B-cell depleting therapy at the time of their COVID-19 vaccination.
Participants were offered Evusheld if they showed low levels (less than 150 units per mL; U/mL) of antibodies against the virus after receiving the vaccine.
Overall, 18 patients were recruited and offered Evusheld. A majority (55.6%) were women, and the patients' mean age was 49.9. At the time of vaccination, 17 people were taking Ocrevus, while one was on Kesimpta.
Nearly three-quarters of the patients (72.2%) received Pfizer's COVID-19 vaccine, while the remaining 27.8% received Moderna's. All patients had received the standard two-injection course of the vaccine, and all but one had received a third booster dose.
After vaccination, the patients' mean antibody level was 12.38 U/mL, with antibodies undetectable in 12 people.
Participants were then given an into-the-muscle injection of Evusheld, containing 150 mg each of tixagevimab and cilgavimab.
Antibody measurements at least two weeks after Evusheld treatment revealed a significant rise in antibodies against the virus. In fact, all patients showed antibody levels of at least 250 U/mL — the highest level the test is able to measure.
"Patients with MS who had an attenuated antibody response to the COVID-19 vaccines due to exposure to b-cell depleters now had the highest antibody response possible after receiving Evusheld," the team wrote.
While limited by the small sample size, the findings overall suggest that Evusheld successfully increases antibodies against COVID-19 in the MS population. The team noted, however, that antibody levels do not necessarily equate to immunity against the virus.
"A future study should look at clinical outcomes following Evusheld in patients with MS on b-cell depleters," they wrote.
"In addition, we will continue to monitor patients' antibody levels in order to assess the longitudinal effects of Evusheld on antibody levels in this patient population," the team concluded.