Sordoni Construction Raises $40K for Comprehensive Wellness in MS
Funds will support quality of life programs at New Jersey MS center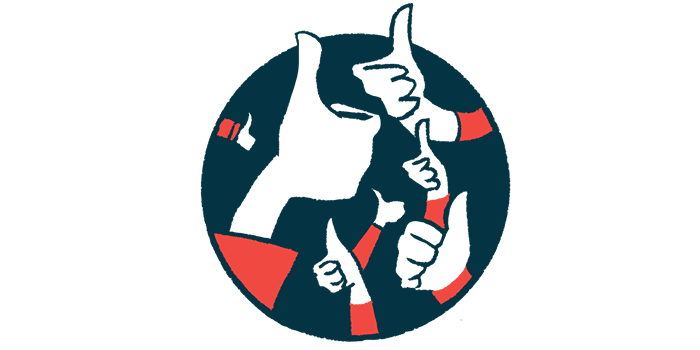 A golfing fundraiser held by Sordoni Construction pulled in $40,000 to support comprehensive wellness programs for multiple sclerosis (MS) patients at the Linda E. Cardinale Multiple Sclerosis Center in New Jersey.
The funds were raised in September during the 2022 Sordoni Construction Golf Classic. Some 128 golfers, as well as clients, guests, and Sordoni employees, participated in the event.
All monies go to the Cardinale MS Center at CentraState in Freehold.
"Knowing first hand, the effects of this terrible disease, I know this donation is for a very worthy cause," Leo Kushner, chief financial officer at Sordoni, said in a press release.
The Cardinale center was established to help enhance the life quality of MS patients and their families in New Jersey and the surrounding states. It is touted as a provider of thorough, high-quality care through diagnoses, education, appropriate care plans, and individualized treatment that emphasize the use of various support systems.
Programming at Cardinale addresses many of the physical and psychological challenges that multiple sclerosis patients face.
For example, the center's award-winning, 12-week MS Wellness Program uses education, aquatics, and exercise to help strengthen patients in both mind and body. Following that program's completion, participants may move into an advanced course that consists of aquatics, yoga, and strength and balance classes.
Cardinale at CentraState also offers rehabilitation areas, a balance testing and audiology center, a dedicated infusion center, and cognitive training. The staff includes a physiatrist — a physician who specializes in medicine and rehabilitation — and a urologist.
It also provides monthly support groups and seminars, and conducts studies on MS management and treatment.
"Since the program began in 2002, the MS Center has seen over 3,000 patients and the center currently supports 2,300 of those individuals living with MS. Unfortunately, the need continues to grow," Vito Cardinale, CEO and president of Cardinale and Associates, said.
"We have continued to be here when those living with MS need us the most," Cardinale said, adding, "We appreciate and thank Sordoni for contributing and helping eliminate this terrible disease."
Many of the golf event participants know someone who lives with the neurodegenerative autoimmune disorder, in which the body's immune system attacks and obliterates myelin, a fatty substance that shields and protects nerve fibers. It often results in difficulty walking, excessive fatigue, and muscle spasms.
"We take great pride in partnering with the community and know the Linda E. Cardinale MS Center does a great job at helping their patients, along with fighting to beat this horrible disease," Kushner said.