#ECTRIMS2022 – High-efficacy DMTs Linked to Cervical Cancer Risk
Study finds 3.8 times higher cancer, precancer screening risk with MS treatments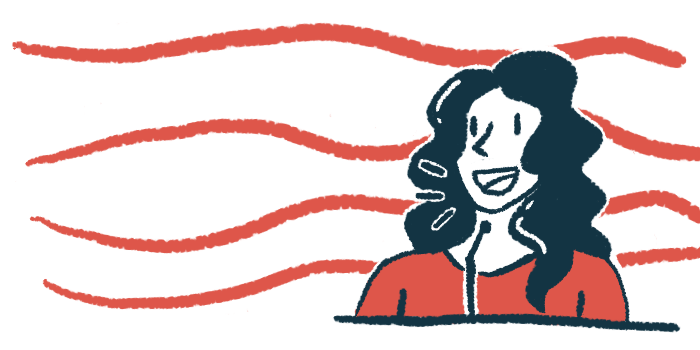 Exposure to high-efficacy disease-modifying therapies (DMTs) is associated with an increased risk of cervical abnormalities in women with multiple sclerosis (MS), recent data suggest.
The findings are consistent with previous reports showing these treatments may raise the risk of certain cancers, likely as a consequence of their immune-modulating effects.
While larger studies are needed to further substantiate the relationship, many therapeutic benefits remain in using DMTs, said Francesca Bridge, MD, a PhD student at Monash University in Australia.
"As clinicians, when we prescribe high-efficacy disease modifying therapies, we always worry about the long-term implications for our patients," Bridge said, adding that these findings, if confirmed, will "have important clinical implications."
"It will guide DMT selection and patient counseling, and it will also influence national health policies, which guide cervical [cancer] screening and HPV [human papillomavirus] vaccination recommendations," she added.
Cervical cancer risk may be due to immune suppression, poor HPV clearance
Bridge shared the findings at the recent 38th Congress of the European Committee for Treatment and Research in Multiple Sclerosis (ECTRIMS), held Oct. 26–28, in the presentation, "High efficacy disease modifying therapies increase the risk of cervical abnormalities in women with multiple sclerosis."
Human papilloma virus, or HPV, is the most common sexually transmitted infection, and certain strains are responsible for the development of cervical cancer and other pre-cancerous lesions.
While many people can clear their system of the infection without lasting effects, this requires a good immune response, Bridge noted.
DMTs currently used in MS treatment mostly work to modulate or suppress the immune system. Consequently, long-term use of a DMT has been linked to an increased risk of infections, and possibly, cancer.
Researchers in Australia looked at the impact of long-term DMT use on cervical abnormalities seen on screenings.
They examined patient data stored with the international MSBase Registry, and with the National HPV Vaccination Program Register and the Victorian Cervical Cytology Register to determine the risk of cervical abnormalities in women exposed to DMTs.
The analysis involved 248 adults, with a mean age of 47.6, who had at least one cervical screening test after MS onset and "and no previous abnormal cervical screening test," they noted. Most women (83%) had relapsing-remitting MS and had been living with the disease for a median of 15.4 years.
Among these people, 28% had been partially vaccinated against HPV, and 11% had received the full, three-dose vaccination course.
Most of the women, 82.7%, had used some type of DMT, including 67.7% prescribed a high-efficacy DMT. These are therapies with a more pronounced effect on disease outcomes, and they include Tysabri (natalizumab), Gilenya (fingolimod), Lemtrada (alemtuzumab), rituximab, Tecfidera (dimethyl fumarate), Ocrevus (ocrelizumab), and Mavenclad (cladribine).
Another 15% had received low-efficacy DMTs, such as interferon beta medications (Rebif or Betaseron), glatiramer acetate (sold as Copaxone, among others), and Aubagio (teriflunomide).
The researchers aimed to determine if high-efficacy DMTs increased the risk of cervical abnormalities in women with MS. For this reason, low-efficacy and non-DMT users were considered together as an "unexposed" group.
More abnormal lesions found in screenings of women on high-efficacy DMTs
Results from 2,101 cervical screens, conducted over a median follow-up of 9.1 years, revealed that women exposed to high-efficacy DMTs had a greater incidence of abnormal cervical screens — either cancerous or precancerous lesions — compared with the unexposed group.
Specifically, 36.6 cases of cervical abnormalities per 1,000 person-years were seen in the high-dose DMT group, compared with 10.2 cases per person-years in the unexposed group. This amounted to a 3.8 times greater risk of an abnormality among users of a high-efficacy DMT.
Person-years is a measure that takes into account the total years of observation time across all members of a group. For example, 1,000 person-years can mean 1,000 patients being followed for one year, 100 patients being followed by 10 years, or a similar variation of those numbers.
This relationship remained after data were adjusted for potentially influential factors, including vaccination status, smoking, hormonal use, and socioeconomic status.
"Disease-modifying therapies used in the treatment of MS modulate the host immune response and, therefore, may impact on adequate HPV clearance and increase the risk of cervical abnormalities," Bridge said.
The study is "an important step towards evaluating HPV cervical abnormalities and the risk of cancer in women with MS exposed to immunomodulatory therapies," Bridge added.
She noted that larger patient groups will be needed to "enable subanalysis of the individual risk profiles conferred by the different classes of disease-modifying therapy."
Note: The Multiple Sclerosis News Today team is providing in-depth coverage of the ECTRIMS Forum 2022 Oct. 26–28. Go here to see the latest stories from the conference.