QData MS Research Platform Aims for Better Patient Treatment, Care
Understanding MS journey by combining electronic records and doctor notes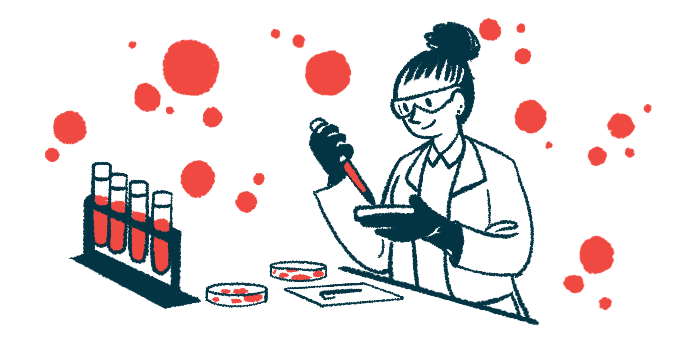 With a goal of better treatment and care for people with multiple sclerosis (MS), Verana Health is developing a neurology module for disease research that includes de-identified and curated real-world data covering more than 30,000 MS patients.
The digital health company is developing Qdata MS to give healthcare providers, researchers, and life science companies a better understanding of the patient journey based on electronic health record (EHR) data and clinician notes. Such notes are related to the diagnosis, treatment, and trajectory of the disease, thought to affect nearly one million U.S. residents.
Qdata MS will join other Verana disease-specific, fit-for-purpose data modules designed to inform research outcomes and drive insights into therapeutic and medical device development, the company stated in a press release.
Helping 'researchers develop and study treatments for various MS patients'
The Qdata platform is powered by VeraQ, a population health data engine enhanced by artificial intelligence (AI) that ingests, links, and curates data from more than 20,000 healthcare providers spanning neurology, ophthalmology, and urology. Collectively, the modules include records from more than 90 million de-identified patients and 70 EHR systems, and results in research-ready data that can be used with clinical studies, the company reported.
In MS, curated, de-identified real-world data from patients can help offer insights into how patients are living with the disease and reacting to treatments. Qdata MS uses the American Academy of Neurology's Axon patient registry that collects, reports, and analyzes real-world EHR data, and is managed by VeraQ.
"Qdata MS gives patients and their physicians the opportunity to contribute and lend their anonymized experiences to research," said Heather Moss, MD, PhD, Verana Health's medical advisor.
"Qdata MS has the potential to provide a more granular view of the MS patient journey that is not easily found within structured EHR fields, medical claims, or pharmacy claims," added Moss, who is also an associate professor at Stanford University. "The ability to bring meaning to unstructured, de-identified neurologist notes on tens of thousands of MS patients will provide a valuable new dataset to help researchers develop and study treatments for various MS patient cohorts."
Specifically, Qdata MS provides access to key disease measures, such as disability progression and relapse rate, that are derived from EHR clinician notes. Such variables and clinical outcomes can be analyzed across large populations to understand the clinical journey of MS patients.
The module is expected to support more optimized study designs, helping investigators understand and track the patient journey, and providing information regarding patients' response to treatment.
"Qdata MS will help support MS researchers in accessing insightful [real-world evidence] and allow practices enrolled in the Axon registry to potentially participate in or help influence groundbreaking clinical research," said Sujay Jadhav, Verana Health's CEO. "By making this de-identified data available, the American Academy of Neurology and Verana Health are enabling MS researchers to gain a better understanding of this disease and how it can be treated."
In addition to MS, Verana is developing neurology modules in Parkinson's disease, neuromyelitis optica spectrum disorder, and other neurological conditions. Qdata SMA, Verana Health's first neurology module, was introduced for spinal muscular atrophy in April.