CNM-Au8 preserves white matter in RRMS patients' brains: Phase 2 trial
Phase 3 study of nanocrystals as add-on therapy possible for patients with PIRA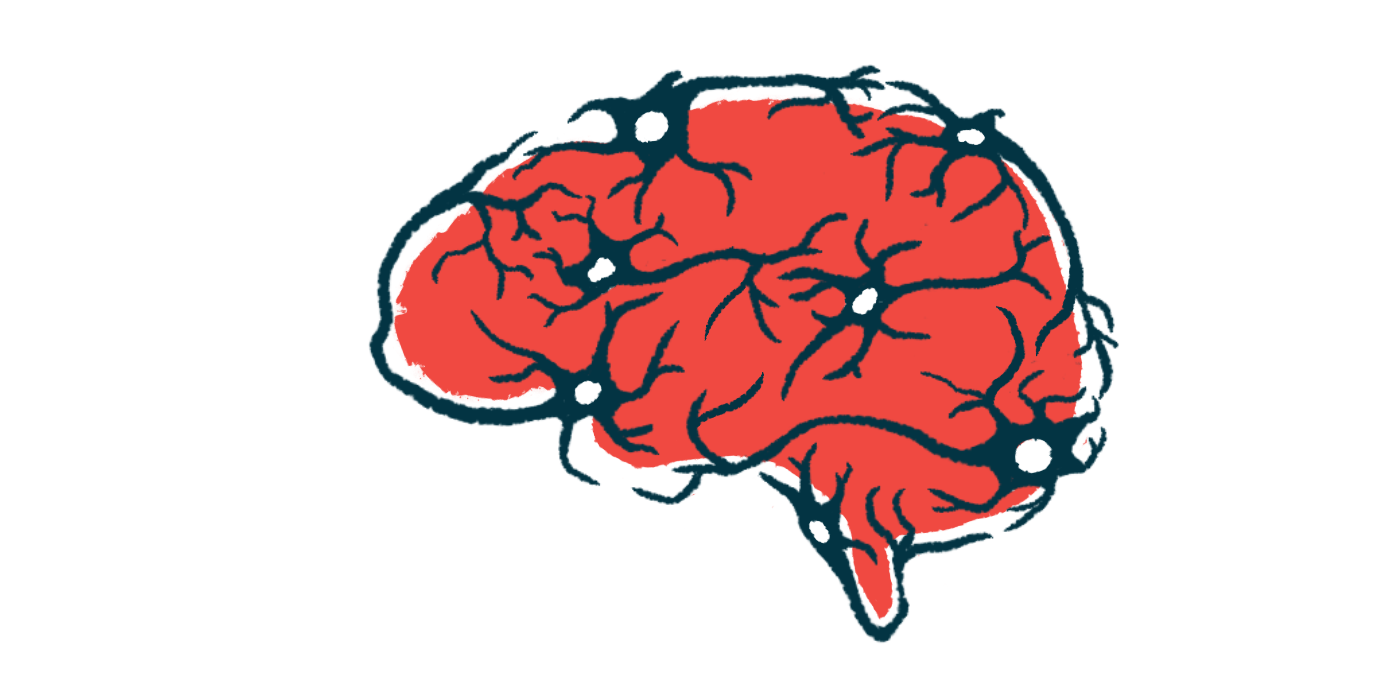 Treatment with CNM-Au8, an experimental oral liquid therapy, led to statistically significant improvements in the health of connections between brain regions for people with stable relapsing-remitting multiple sclerosis (RRMS).
That's according to new MRI data from the Phase 2 VISIONARY-MS trial (NCT03536559), which tested CNM-Au8 against a placebo in adults with stable RRMS and symptoms affecting their vision.
"These data further reinforce our hypothesis that improving brain energetic metabolism results in improved neurological structure and function when CNM-Au8 is administered as adjunct to standard immunomodulatory disease-modifying MS therapies," Robert Glanzman, MD, chief medical officer of Clene Nanomedicine, which is developing the therapy, said in a company press release.
Liquid suspension of gold nanocrystals to support nerve cell energy
Based on these findings, Clene is planning to launch a Phase 3 study of CNM-Au8's  efficacy in multiple sclerosis (MS) patients experiencing disease progression independent of relapse activity (PIRA). Sometimes called "silent progression," PIRA refers to disability worsening in the absence of relapses.
While disability worsening in relapsing forms of MS is believed to be driven mainly by disease relapses, or flares, more recent studies suggest that PIRA is the main contributor to disability progression in all forms of MS.
"Clene plans to initiate a fully powered Phase 3 study to demonstrate improved global neurological function in patients with progression independent of relapse activity (PIRA), the most urgent unmet need in MS today, in collaboration with a development partner," Glanzman said.
MS is caused by inflammation that damages the myelin sheath, a fatty covering around nerve fibers that helps them to send electrical signals. There are over a dozen approved disease-modifying treatments (DMTs) that help slow disease progression and improve outcomes in MS patients, but all work by reducing inflammation.
CNM-Au8 contains a suspension of gold nanocrystals that are designed to enter the brain and increase energy metabolism in nerve cells, improving neuronal function.
"There is a critical unmet need in multiple sclerosis therapeutics for interventions that protect neuronal function and myelin health independent of immunomodulation or suppression. Years have been spent seeking a truly neuroprotective therapy for multiple sclerosis and other neurodegenerative diseases," said Benjamin Greenberg, MD, clinical investigator for the VISIONARY-MS trial at the University of Texas Southwestern Medical Center.
The trial tested two doses of CNM-Au8 (15 mg or 30 mg daily) against a placebo in RRMS patients with stable disease in the past six months but who were experiencing chronic vision problems due to MS.
It intended to enroll 150 participants, but with complications due to the COVID-19 pandemic, it ultimately included 73. Almost all (92%) of these patients were taking DMTs.
Clene announced top-line results from VISIONARY-MS in August, which indicated that 48 weeks (nearly one year) of treatment with CNM-Au8 improved low contrast vision and neurological function relative to a placebo.
Participants who completed this initial study had the option to be treated with CNM-Au8 for up to two years in an open-label extension study (NCT04626921), due to conclude in August 2024.
White matter integrity preserved in CNM-Au8-treated patients
In the new analyses, researchers assessed MRI data for 68 patients in VISIONARY-MS. Specifically, an MRI technique called diffusion tensor imaging (DTI) was used to assess the health of white matter — parts of brain tissue mainly composed of nerve fibers connecting different brain regions. White matter gets its name because this part of brain tissue contains a lot of myelin, which is whitish in color.
"White matter integrity is important because its loss is associated with cognitive and functional decline in MS patients," said Michael Barnett, PhD, a professor at the University of Sydney and clinical advisor for the VISIONARY-MS study.
White matter integrity was assessed by calculating factional anisotropy (FA), a measure that reflects myelination status as well as the size and density of nerve fibers. FA values theoretically range from 0 to 1, but changes in living human tissue are usually fairly small.
"Fractional anisotropy is most often used to quantify white matter integrity, with values that range from highly isotropic — with poor white matter integrity — to highly anisotropic associated with improved white matter integrity," Barnett said.
FA scores across the whole brain were significantly better in patients given CNM-Au8 compared with those given placebo, by an average of 0.0029, results showed. Similar results were seen in specific brain regions, including in regions that looked normal (without areas of damage) on brain scans.
"These MRI data show clear overall improvements in measures of brain white matter integrity. Placebo treated patients had deterioration during the 48-week treatment period, while patients treated with CNM-Au8 had preserved white matter integrity," Barnett said.
"Importantly, these results were robust and consistent across all prespecified brain regions," he added. "These results are unprecedented over and above background disease modifying therapy."
Clene is planning to present VISIONARY-MS data at the Americas Committee for Treatment and Research in Multiple Sclerosis (ACTRIMS) conference later this month.
"The totality of the clinical and paraclinical data from the VISIONARY-MS trial are robust. These latest MRI results strongly reinforce the previously reported findings of global clinical neurological improvement," Greenberg said.
These data also "argue in favor of pursuing CNM-Au8 in further Phase 3 studies," he added.