Need to Know: Sleep and Myelin Plasticity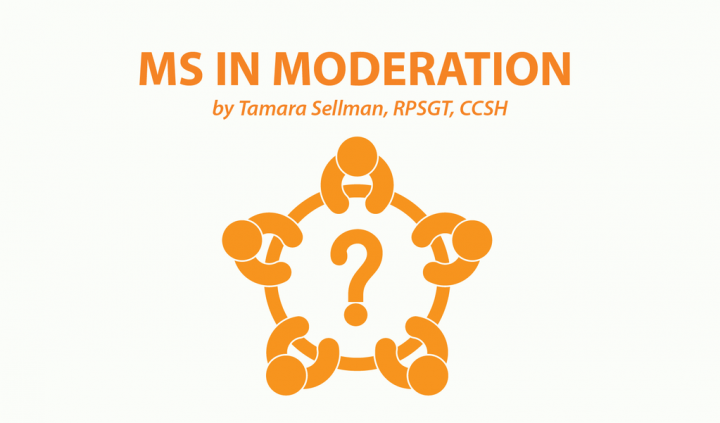 Editor's note: "Need to Know" is a series inspired by common forum questions and comments from readers. Have a comment or question about MS? Visit our forum. This week's question is inspired by the post "Researcher Receives $130K Grant to Study Sleep and MS" from Aug. 27, 2019. Have an experience you want to share? Leave a comment here or at the original forum topic.
Today I'm putting on my medical cap as a boarded sleep technologist and certified clinical sleep health educator to share research that links sleep quality to myelin health in people with MS.
Most people occasionally experience sleep problems, but people with MS frequently struggle to get enough quality sleep. Why? Medication side effects and MS symptoms can lead to insomnia, fragmented nighttime rest, or daytime sleepiness. Additionally, an active course of MS can trigger circadian disruption.
Uninterrupted sleep provides our brains with ample time to heal. If we aren't sleeping deeply or long enough, we minimize our chances of overcoming functional, MS-related problems that occur during a relapse or that are part of disease progression.
Sleep plays an important role in promoting plasticity.
Understanding plasticity
Plasticity, or neuroplasticity, is the brain's ability to change and adapt to new conditions.
The central nervous system (CNS) is composed of white matter (nerves coated in myelin that deliver signals to and from the body) and gray matter (the cells that process neuronal signals). Think of gray matter as a computer and white matter as its communications network.
Plasticity basics
The brain can be "plastic" in two main ways:
Functional plasticity: Functional plasticity describes the ease with which the CNS reroutes signals away from damaged areas to complete certain tasks. For example, in the case of MS-related speech difficulties, the CNS will use its vast neural network to divert speech signals away from lesions toward areas that can pick up the slack. You can still speak, but the process may be slower because of this "detour."
Structural plasticity: Structural plasticity describes the brain's changes in response to new stimuli. For instance, you decide at the age of 40 to learn to play the guitar. If you practice diligently, your CNS will generate new neural tissues to support your learning, even with MS.
Other kinds of plasticity exist as well. But myelin plasticity may be of significant interest to people with MS.
Myelin plasticity
Myelin plasticity refers to the ability of the CNS to generate new oligodendrocytes and maintain the myelin coating of your nerves. (Remember, oligodendrocytes are the brain cells responsible for producing myelin.)
Recently, researchers Timothy W. Chapman and Robert A. Hill reviewed myelin plasticity in adulthood and aging. While people with MS often discover myelin damage, anyone can experience damage to their myelin. Chapman and Hill hoped to connect the dots between myelin damage and age-related cognitive decline — a hot topic given the prevalence of Alzheimer's and Parkinson's diseases.
What they learned can benefit MS researchers. For example, they mapped myelin plasticity across the lifespan for the first time.
What's sleep got to do with it?
Researchers Luisa de Vivo and Michele Bellesi explored the role of sleep and wakefulness in healthy myelin plasticity. They found that myelin maintenance and regeneration benefit the most from the undisturbed process of sleep. They also corroborated studies that show the brain struggles to generate and maintain healthy myelin in cases of untreated sleep disorders or sleep deprivation.
Specifically, de Vivo and Bellesi isolated the intersection between myelin health, sleep, and MS: "Although sleep may affect myelin, there is also evidence showing that primary deficits in myelin can lead to sleep and circadian disorders."
According to de Vivo and Bellesi, MS can create the conditions necessary for disordered sleep: "[MS], an autoimmune and degenerative disease characterized by CNS demyelination is frequently associated with sleep disorders, including insomnia, restless legs syndrome, periodic limb movement disorders, REM sleep behavior disorder, and sleep‐related breathing disorders."
What can people with MS do?
The answer is obvious yet difficult to achieve: Get adequate sleep. The brain enters deeper stages of sleep during periods of consolidated rest, providing the CNS with opportunities for myelin maintenance and remyelination.
How do you get at least seven hours of uninterrupted rest every night? Start with good sleep hygiene and talk to your doctor. A sleep study or proactive behavioral changes to improve sleep habits may be worthwhile.
***
Note: Multiple Sclerosis News Today is strictly a news and information website about the disease. It does not provide medical advice, diagnosis, or treatment. This content is not intended to be a substitute for professional medical advice, diagnosis, or treatment. Always seek the advice of your physician or other qualified health provider with any questions you may have regarding a medical condition. Never disregard professional medical advice or delay in seeking it because of something you have read on this website. The opinions expressed in this column are not those of Multiple Sclerosis News Today or its parent company, BioNews Services, and are intended to spark discussion about issues pertaining to multiple sclerosis.