If You Don't Know Me, Please Don't Judge Me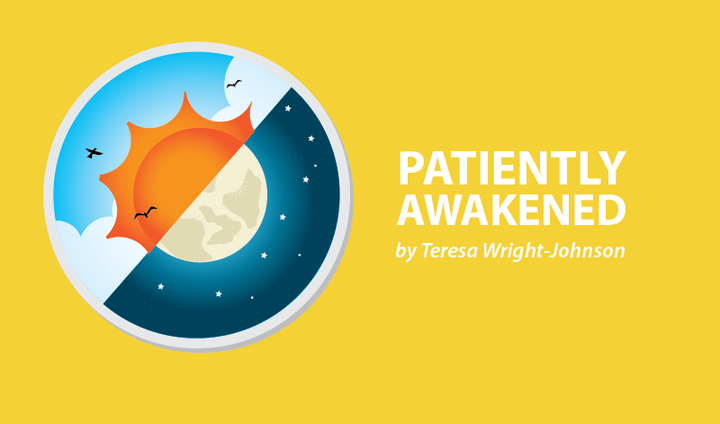 Those of us with "invisible illnesses" are no strangers to this subject. Most of us have experienced situations in which we were judged, insulted and scorned based on people's opinions and perceptions. We are told that we don't look sick and we are placed in situations where we feel as if we have to justify or explain our illness. As a result, we are often compelled to hide or disguise our maladies, if that is possible.
Societal biases are obvious and unfortunately too easily accepted. People have irrational notions of what illness and disability encompasses. I wrote another article similar to this subject and it never gets old or banal. And there are many others who write about their experiences on this topic.
At this juncture of my illness, many of my MS symptoms are invisible. My gait appears normal and unless I announce it, my pain is invisible. No one can see the lesions on my spine or in my brain, or how my heart functions and feels. Cognitively, with the exception of "brain fog" moments, I am functioning well.
There is no intended concealment, I've just gotten to a point where my pain has become a normal part of my existence and complaining about my ailments is not beneficial to my physical, emotional and mental well-being. I have resolved that these symptoms are not going away, so I had to find a way to manage and co-exist with them. They cannot prevent me from living. This is the tragic reality for many of us, and so it is unfair to further subject those of us with invisible illnesses to further condemnation.
Writing, speaking, advocating and community activism takes a lot of time and effort. It is what I have been called to do. There are also some days when getting out of bed is a venture in itself. MS fatigue is debilitating and it comes without warning. If I received a stipend for every time someone asked why am I tired, maybe I would not mind answering the question. I'm being facetious but I'm sure you understand what I mean.
A difficult feat
Explaining an illness to anyone who does not know, probably are uninterested, or who has already formed their own opinions is a difficult feat. Dealing with these people is exhausting in itself. Thankfully, my family and true friends know my struggle and even if they are not well versed in the language of MS and heart disease, they know that I labor every day. They empathize and they don't push me. My tenacity is respected.
For the most part I have learned to politely dismiss the ignorance of others who hurl indignities or accusations and have discussions about something they have no knowledge of. I also have moments where there are verbal exchanges. Some people undoubtedly need to be enlightened. Ableism permeates our culture and the onus is on each of us to combat and dispel this societal ill.
I enjoy walking and exercising and I try to do it as much as I can. Walking is one of my favorite activities — I don't take the use of my legs for granted. I recall a day where I was having a difficult time. I drove to the mall and parked in a handicapped space and was immediately approached. The obnoxious man yelled that I should not park there and he said that I looked fine to him. I asked the man if he was a police officer or if he was my doctor. Before he could utter a word I told him to mind his business and that I was going to report him for harassment! He drove away.
Unfortunately I can recall several other similar situations, not to mention the incongruous stares I often receive. I am constantly asking myself if I would react this way if I were not ill. My answer is absolutely not. Admittedly, I have been guilty of saying or thinking that someone doesn't look sick. There were times when I actually thought it was a compliment. I have become much more conscious of saying things like this. There would never be a time where I would confront someone who parked in a handicapped parking space.
The plot of a story cannot be determined by looking at the cover. The book must be read in its entirety. The message here is to reserve your judgment. If you are not walking in our shoes, we are not interested in what you think or assume. Intelligent people don't make assumptions. They learn and teach.
"Those that know, do. Those that understand, teach." (Aristotle)
Note: Multiple Sclerosis News Today is strictly a news and information website about the disease. It does not provide medical advice, diagnosis, or treatment. This content is not intended to be a substitute for professional medical advice, diagnosis, or treatment. Always seek the advice of your physician or other qualified health provider with any questions you may have regarding a medical condition. Never disregard professional medical advice or delay in seeking it because of something you have read on this website. The opinions expressed in this column are not those of Multiple Sclerosis News Today, or its parent company, BioNews Services, and are intended to spark discussion about issues pertaining to multiple sclerosis.