The Verity and Power of Spoken Words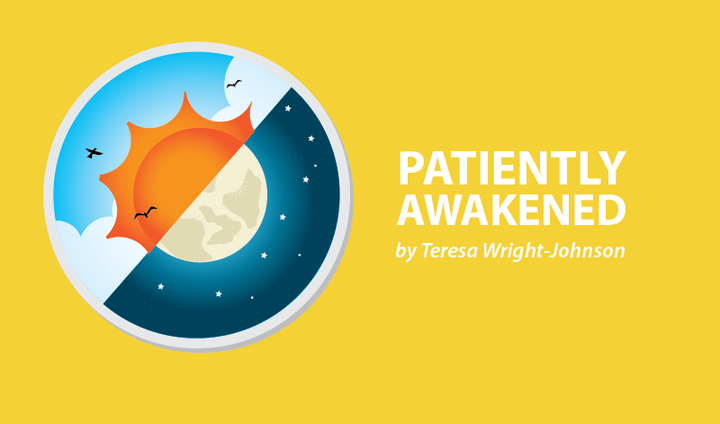 I had the pleasure of being invited to speak and share my story at an event this week. Although I speak often, each encounter leaves me in awe. I am continuously reminded of the numbers of people with whom my story resonates. I also am cognizant of the lasting effect that others have had on my life. There was such a strong spirit in the room and I met so many great people. I excitedly listened to other speakers and watched the reactions of the attendees. I gathered it was an emotional and enjoyable experience for most, if not all.
I undoubtedly realize the importance and the power of human connection. Congregating emboldens personal and professional relationships. People connect to stories. There is always a word or an experience that others can identify with. It matters not if the situation is exactly the same, what is relevant is the message of hope, faith and tenacity that we seek to find. We want to hear success stories. We want to feel that people understand our plight. We want good to overcome evil.
These are perilous times we are living in. In a world of so much illness and adversity we must seek positive experiences that bring meaning and pleasure while we are in the eye of the storm of life. Events that encourage, uplift and inspire improve the human condition in the moment and beyond.
I leave each affair feeling empowered. My soul is replenished. There is something I learn and take away from each speaker and hopefully I am able to impart the gifts that I have received into the lives of others. Many people share their trials and triumphs with me. What is evident is that everyone wants to be heard. We need to know that we matter and we are not alone. We want our existence recognized.
The proverb says it costs nothing to be a decent person. Love and kindness are free. We need more of these deeds in the world. I am always reminded that a smile or a word can brighten a day and possibly change a life. There are many days when a kind word or a smile changed the trajectory of my day.
MS, heart disease and illness has made me more empathetic to the feelings and circumstances of others, strengthening my sense of purpose and my desire to embrace mankind. If we hearken to our inner spirit we will discover that our similarities far outweigh our differences. We live, love, cry, laugh, hurt and ultimately survive. We want to rise above pain. We wish for a happy ending.
My intent is to encourage you to choose your words and, when you speak, to do your best to leave others feeling good about themselves. We never know what people need or are searching for in a moment. Our paths cross for a reason. Open your heart and practice kindness. Be kind to yourself and others, too. There are those of us who care.
I believe you are doing the best you can and I believe in you. I am proud of you. We will make it through one day at a time. You are powerful and you are meant to live with intention. Words. They have the power to heal. Use them wisely.
"Kind words are short and easy to speak, but their echoes are truly endless."  — Mother Teresa
Note: Multiple Sclerosis News Today is strictly a news and information website about the disease. It does not provide medical advice, diagnosis, or treatment. This content is not intended to be a substitute for professional medical advice, diagnosis, or treatment. Always seek the advice of your physician or other qualified health provider with any questions you may have regarding a medical condition. Never disregard professional medical advice or delay in seeking it because of something you have read on this website. The opinions expressed in this column are not those of Multiple Sclerosis News Today, or its parent company, BioNews Services, and are intended to spark discussion about issues pertaining to multiple sclerosis.