HOPE — Having Obedience to Persevere and Endure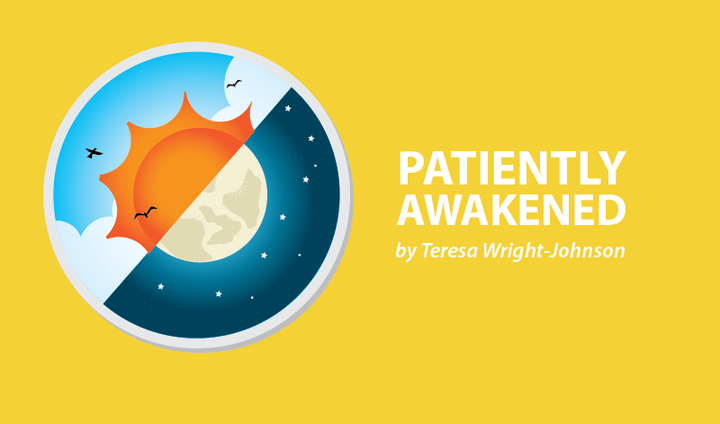 I was thinking of writing about another subject a few days ago and then, as usual, life happened. I learned of the passing of a former colleague recently. I did not know her well, but her spirit was infectious. She had been fighting colorectal cancer for 12 years. As I reflected on her spirit, her determination, and her love of life, it was evident she never gave up hope. She used her illness and her voice to advocate and inspire.
There are many who are fighting, or have fought, the greatest battles of their lives. Those of us with MS and other chronic illnesses understand. I realize that the recurring theme in our lives and our stories is hope. Hope is defined as a feeling of expectation and a desire for a certain thing to happen. We hope for the best. We hope that our situations improve. Hope allows us to move forward, truly believing that, regardless of the outcome, there is meaning to our existence and a greater lesson in our agony. Hope is one of the strongest emotions.
There is a strong correlation between hope, positivity and catastrophic occurrences. It seems those who are optimistic and positive in their attitudes and approach fare better in the midst of traumatic events. How many people do we know who have seemed to beat the odds? They have exceeded all expectations. This is the story of many of us. Several things in life are beyond our mastery. We cannot control our illnesses. Yet, at times, we can control how we process and react to them. Just as our physical bodies need food, our souls need hope for nourishment.
Hope is a necessity of life. It is facile to imagine the worse-case scenario. The challenge is in envisioning the victory of whatever situations we may face and having the courage to go on in spite of them. It is fighting when you don't want to and knowing you will persevere. It also is recognizing that as a result of your persistence, others will glean hope and strength.
I have defined myself as a victor. Even in difficult moments, I don't allow myself to stay there. I hope the same is true for you. We must live. More than 40 years ago, the odds were against me. Think about the times the cards were stacked against you. Now realize that you are here, still fighting, defying the odds one day at a time.
It is my hope that I will see a cure for multiple sclerosis in my lifetime. It is my hope that heart disease will be eradicated. I am content knowing that where there is life there is hope. We will have moments of great joy and deep despair. There will be periods of procurement and loss. Through it all, we must have hope. I will never give it up. I hope the same applies for you.
"We have this hope as an anchor for the soul, firm and secure."  — Hebrews 6:19
Note: Multiple Sclerosis News Today is strictly a news and information website about the disease. It does not provide medical advice, diagnosis, or treatment. This content is not intended to be a substitute for professional medical advice, diagnosis, or treatment. Always seek the advice of your physician or other qualified health provider with any questions you may have regarding a medical condition. Never disregard professional medical advice or delay in seeking it because of something you have read on this website. The opinions expressed in this column are not those of Multiple Sclerosis News Today, or its parent company, BioNews Services, and are intended to spark discussion about issues pertaining to multiple sclerosis.